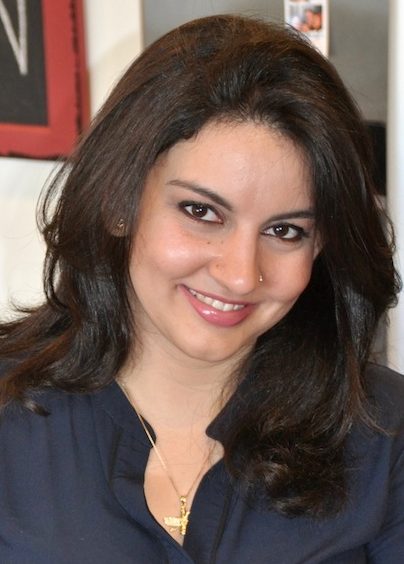 Welcome to Cafe Ridan!
My name is Antara and I am a food aficionado. A self-taught cook, baker, cake decorator, and the girl behind this new blog – Cafe Ridan.
My husband Karan and I currently live in Seattle, Washington with our baby girl, Anaisha. I was born and raised in New Delhi, India in a family that has always been obsessed with cooking and eating great food. In fact, this passion also led to the setting up of a successful family baking business 'Pudding & Pie' in Delhi. As a child, I remember helping my mom bake in the kitchen, perched on a step stool, not even tall enough to reach the counter.
Simply put, to me, food is life. It's how I express myself. It's what makes me happy, and helps me make others happy. Naturally then, I love to entertain and cook for loved ones. The kitchen is my favorite place to be and I usually find an excuse to go to the grocery store every day. To be shopping on a holiday means buying local ingredients and crockery. Birthday and anniversary gifts are kitchen appliances and utensils. Yes, I am that girl who picks pots and pans over diamonds!
After school, I studied Cosmetology and worked as a Hair Stylist & Make Up Artist for seven years. Even this new passion found its way into the kitchen, as I began using my Grandma's homemade recipes for hair, skin and body treatments made from simple, natural ingredients.
A few years ago, I moved to the US after marrying into a family that shared my love for food. My husband happens to be the biggest foodie I know and is the self-appointed taste-tester in my kitchen. Love for food is probably what brought both of us together in the first place. The way to his heart was food and I cooked breakfast, lunch and dinner.
I watched every cooking show on TV, read every food magazine I could lay my hands on, tried new recipes and attempted to recreate everything I tasted at a restaurant. I even started my own custom cake business 'Dessert-a-Licious'. Along the way there were some kitchen disasters but also quite a few scrumptious victories!
I am a self-taught Cook and Baker and learn through constant trial and error. That's what makes it so much fun! Born and brought up in India, a lot of my recipes are of Indian origin; food that I grew up eating and have learnt from my mom, mom-in-law, family and friends. Having lived in Arizona and New York for a few years and now Seattle, a lot of my culinary influence comes from the diversity in food here. I also love to travel and explore other cultures through their food and flavors.
A couple years ago I lost my cousin Nadir in a road accident. He was very dear to us and his passing has left a permanent void in our lives that can never be filled. We shared our passion for food and that is how I want to remember him – through this blog – Cafe Ridan. In search of great food…in search of his beautiful soul.
Hope you enjoy your cup of coffee at Cafe Ridan.
Antara