Pound cake is one of the first cakes my mom taught me how to bake. I called it butter cake and till today whenever she comes to see me she always brings me a loaf of butter cake! I always have a pound cake in my freezer. It is great for last minute guests or when you want a sweet pick me up after dinner. I make many variations to the basic recipe but this orange and blueberry combination is my absolute favorite.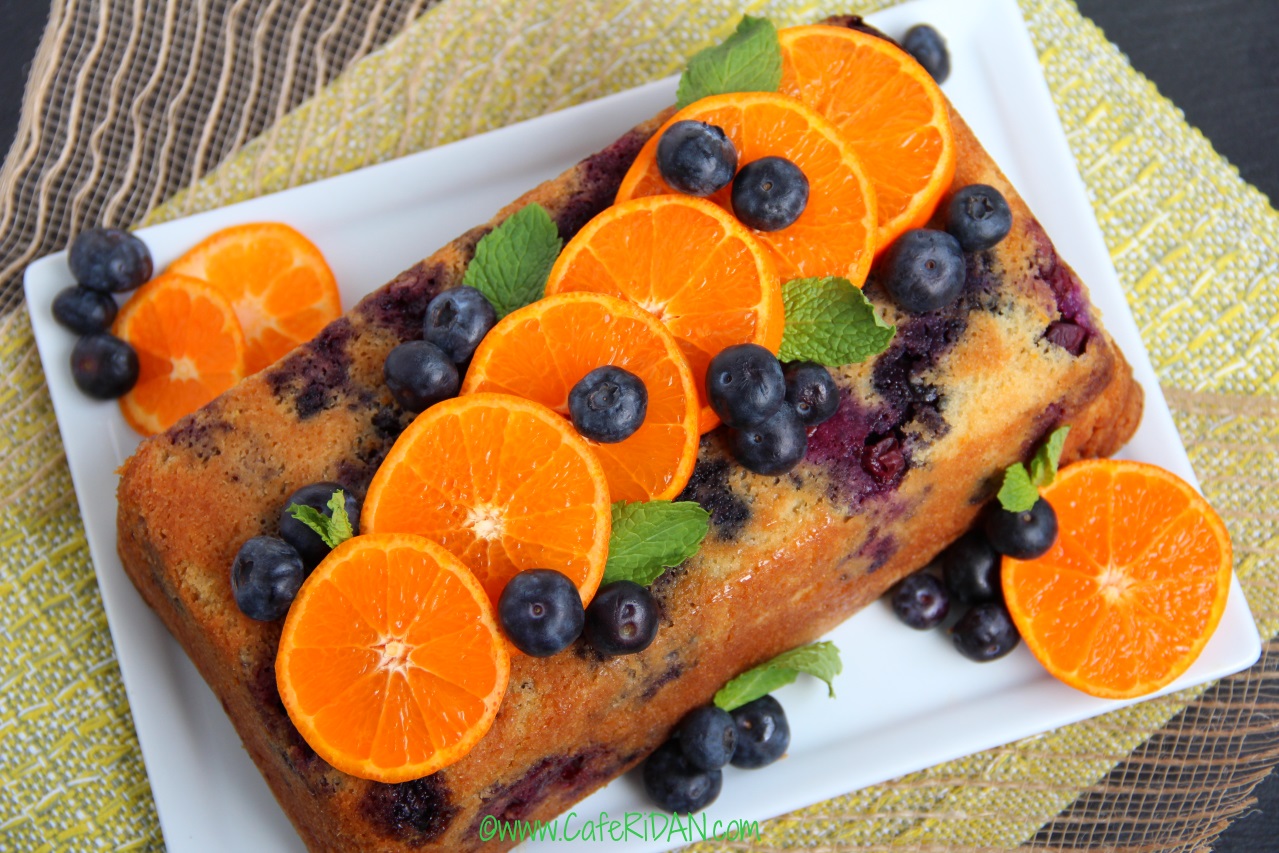 The cake is rich, buttery, moist and has an amazing fresh flavor from the orange zest and juice. Please do not use canned orange juice, it just does not taste the same. The blueberries add a perfect blend of tart and sweet flavors. What I love is that they burst open in the cake while baking and it almost tastes like a blueberry preserve swirled throughout the cake. Yummm….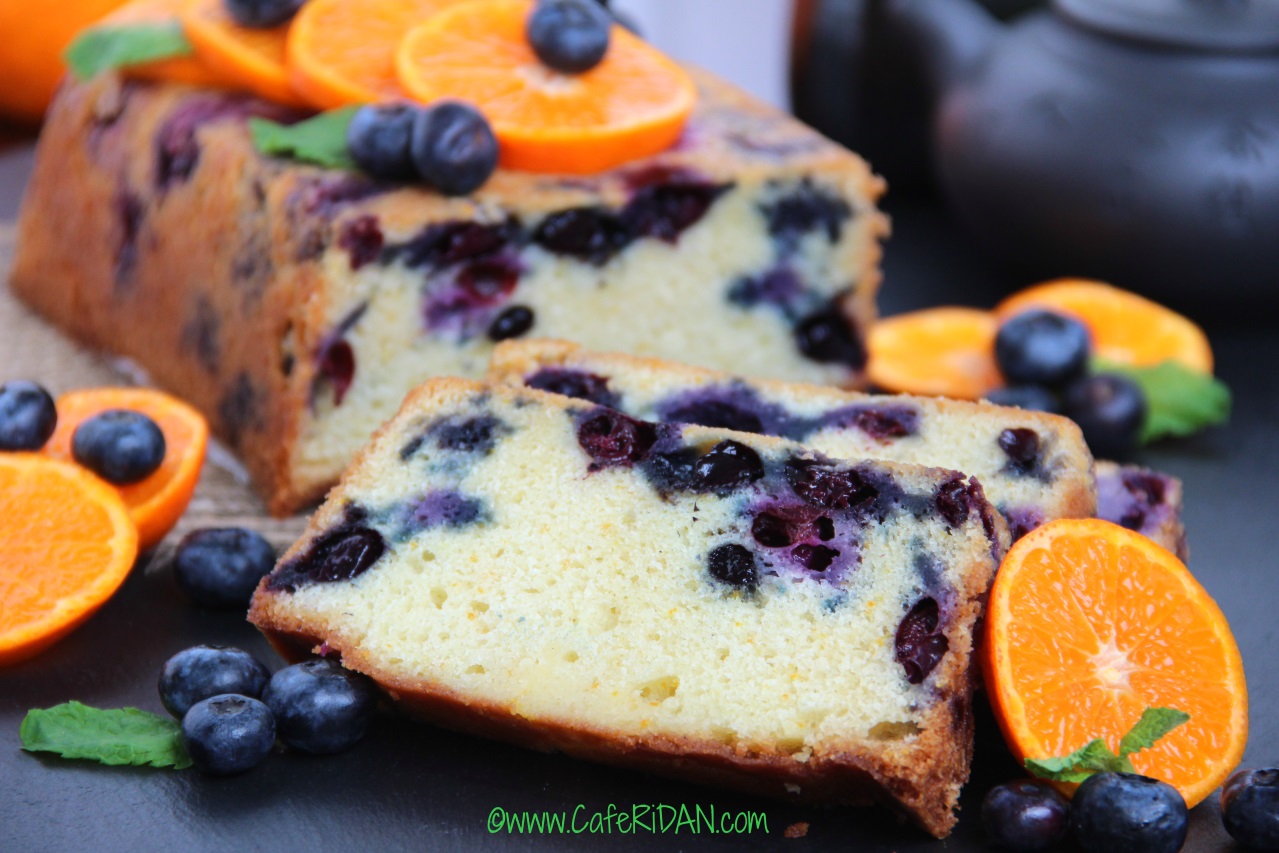 There are a couple of tricks to making a perfect pound cake. Make sure all of the ingredients are at room temperature. Cream the butter and sugar really well. Also, do not over beat the flour. Just a quick mix. If you over beat the cake batter the gluten in the flour forms elastic gluten strands which will result in a dense, chewy texture. The final tip, toss the blueberries in a tablespoon of flour. This will prevent them from sinking to the bottom of the cake.
Here is how I make it…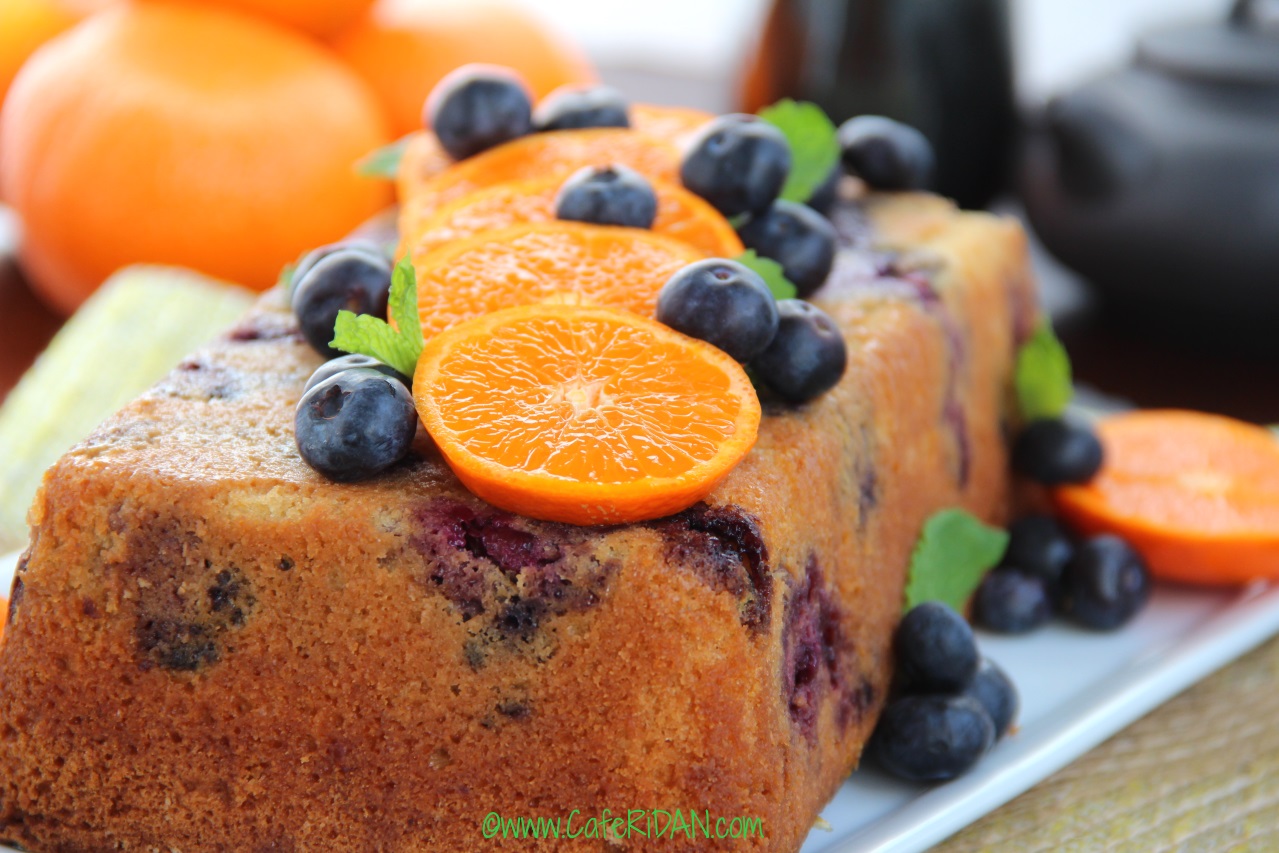 ORANGE & BLUEBERRY POUND CAKE
2018-03-02 20:22:40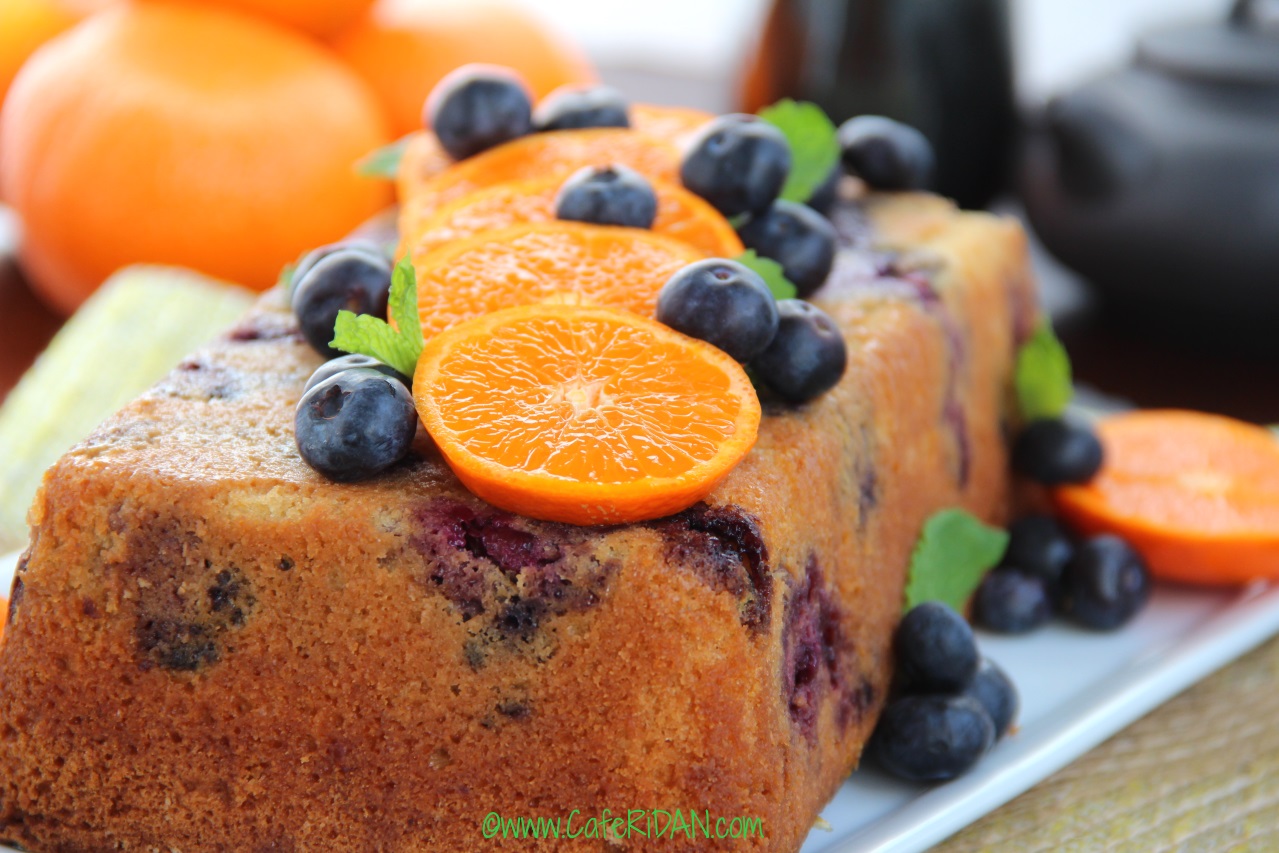 Ingredients
1 ½ cups all-purpose flour
¼ teaspoon baking powder
¼ teaspoon baking soda
1 cup sugar
½ cup/1 stick unsalted butter, at room temperature
2 eggs, at room temperature
1 teaspoon vanilla extract
¼ cup milk, at room temperature
¼ cup fresh orange juice
1 tablespoon fresh orange zest
1 cup fresh blueberries, tossed with 1 tablespoon of flour
Instructions
Preheat oven to 350 degrees F/ 180 degrees C.
Butter and flour a 9-inch loaf pan and line the bottom with parchment paper.
In a bowl, sift together flour, baking powder and baking soda. Set aside.
Whisk together butter and sugar until light and creamy. This should take about 5 minutes. If you are using a stand mixer, use the paddle attachment.
With the mixer on low add the eggs, one at a time. Then add vanilla and orange zest. Beat for another 2 minutes. At this point you might feel the mixture has separated a bit. Do not worry.
With the mixer on low, alternately add the flour and milk in two batches. Begin and end with the flour. Just give it a quick mix. DO NOT over beat.
Now fold in the orange juice and the blueberries that have been tossed in a tablespoon of flour. This is done to prevent the blueberries from sinking to the bottom.
Pour the cake mixture into the prepared loaf pan.
Bake for 50-60 minutes or until a tooth pick inserted into the center of the cake comes out clean.
Allow the cake to cool for at least 30 minutes in the pan. Then gently loosen the sides with a spatula and invert the cake onto a wire rack to cool completely.
Café RiDAN https://www.caferidan.com/