If you go to a Parsi household on an auspicious occasion you will almost always find Sev or sweet vermicelli. This Sev recipe is from Karan's Granny; I have made a few additions along the way. The trick with parsi sev is to be patient while making it. Brown the sev well and then add the water slowly one cup at a time. If you try and cook the sev quickly on high it just turns into a sticky blob.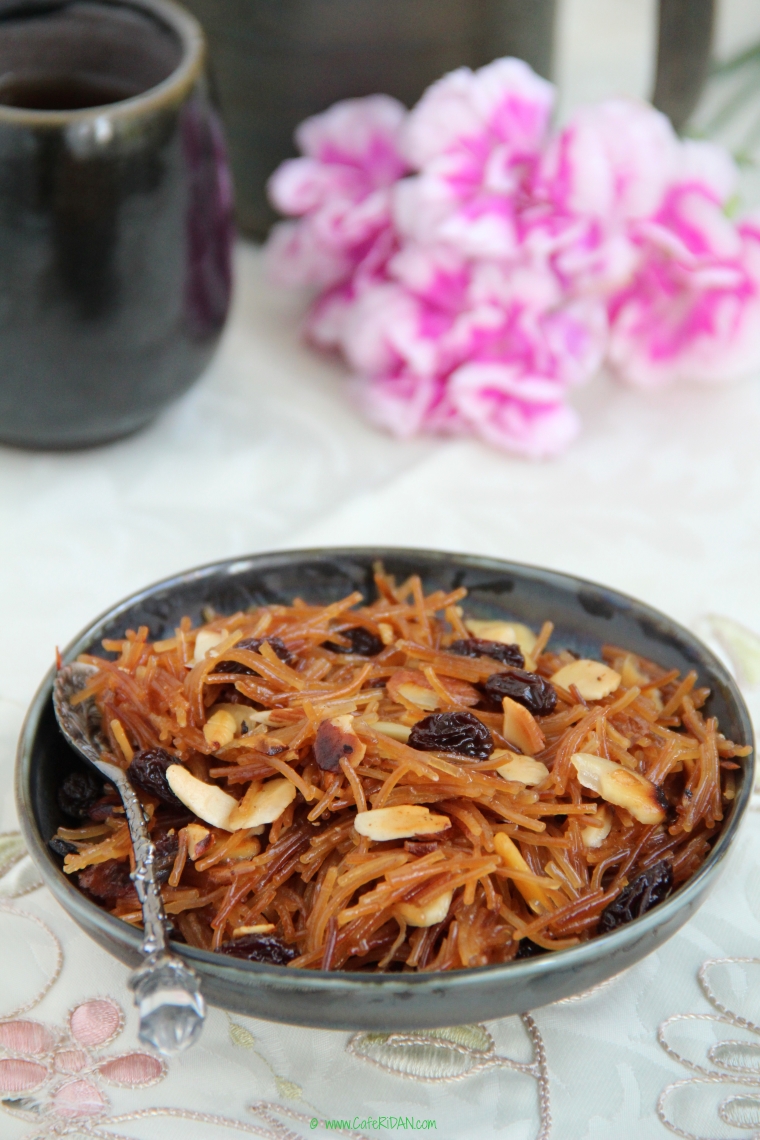 The toasted almonds add a crunch and slight savory flavor and that help to balance the sweetness. Rose water adds a floral freshness. Granny added vanilla essence but I prefer to use Saffron. I love the flavor. Granny also always added a teaspoon of ghee to the water. She said this helps to keep the strands of sev separated.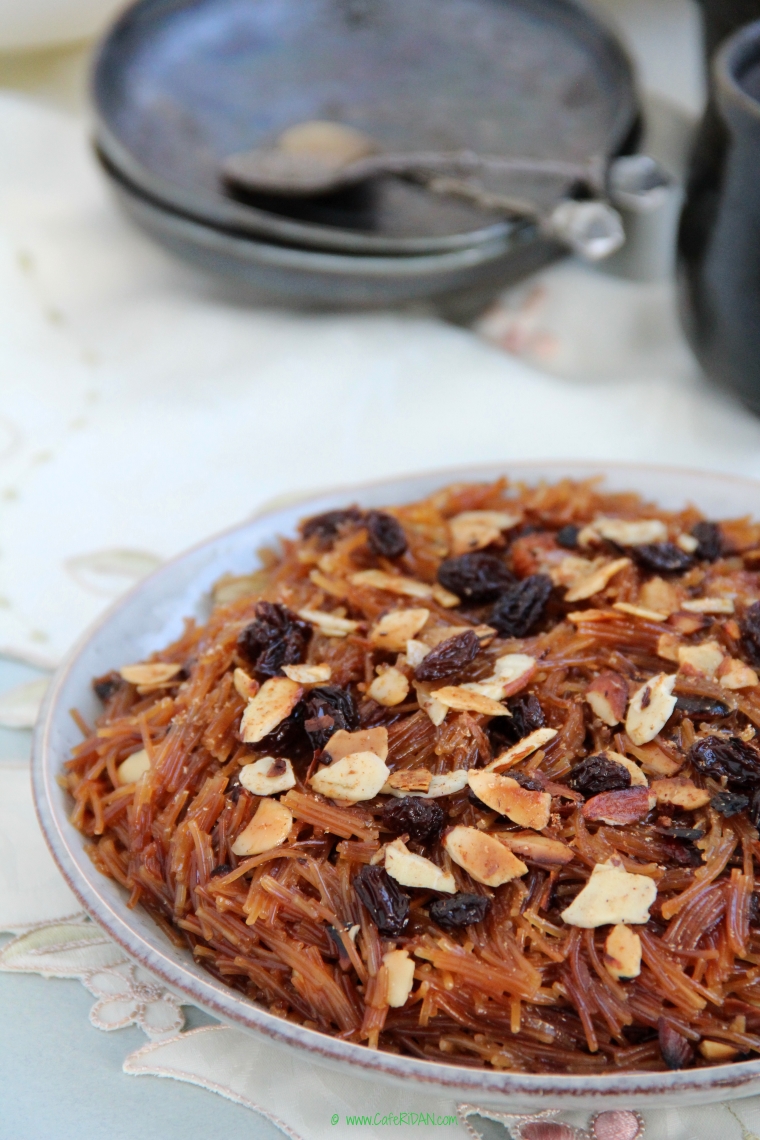 Sev is also served warm with cold dahi or yogurt. Here is how I make it…
PARSI SEV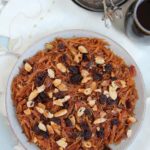 Print This
Ingredients
5 teaspoons ghee, divided
½ cup sliced almonds
¼ cup raisins
1 cup vermicelli
½ – ¾ cup sugar (depending on how sweet you like it..I use ½ cup)
2 cups water
2 tablespoons rose water, divided
2 cardamom pods
Pinch of saffron
1/8 teaspoon grated nutmeg
Instructions
Boil 2 cups of water with 1 teaspoon ghee, cardamom pods and saffron. Set aside.
Heat 2 teaspoons of ghee and roast sliced almonds till lightly brown. Set aside. In the same ghee add the raisins and gently saute for a minute. Remove from pan and set aside.
Heat a large frying pan and add 2 teaspoons of ghee. Add the vermicelli and roast on low-medium heat stirring often until brown. This should take about 8-10 mins. If it starts to burn lower the heat.
Add the sugar to the roasted vermicelli and mix well. Add one cup of the boiled water and 1 tablespoon of rose water. Cover and cook on medium heat for about 10 minutes. Add the remaining water, stir well and cook until the vermicelli is soft and the water has evaporated.
Once the vermicelli is cooked add the remaining tablespoon of rose water, nutmeg and the roasted almond and raisins. Serve warm.