This outrageously delicious no-bake chocolate tart is one of my absolute favorite recipes. It takes only about 30 minutes to make and the result is this decadent, soft and creamy chocolate tart. The digestive biscuit and almond base add a perfect crunch to the tart.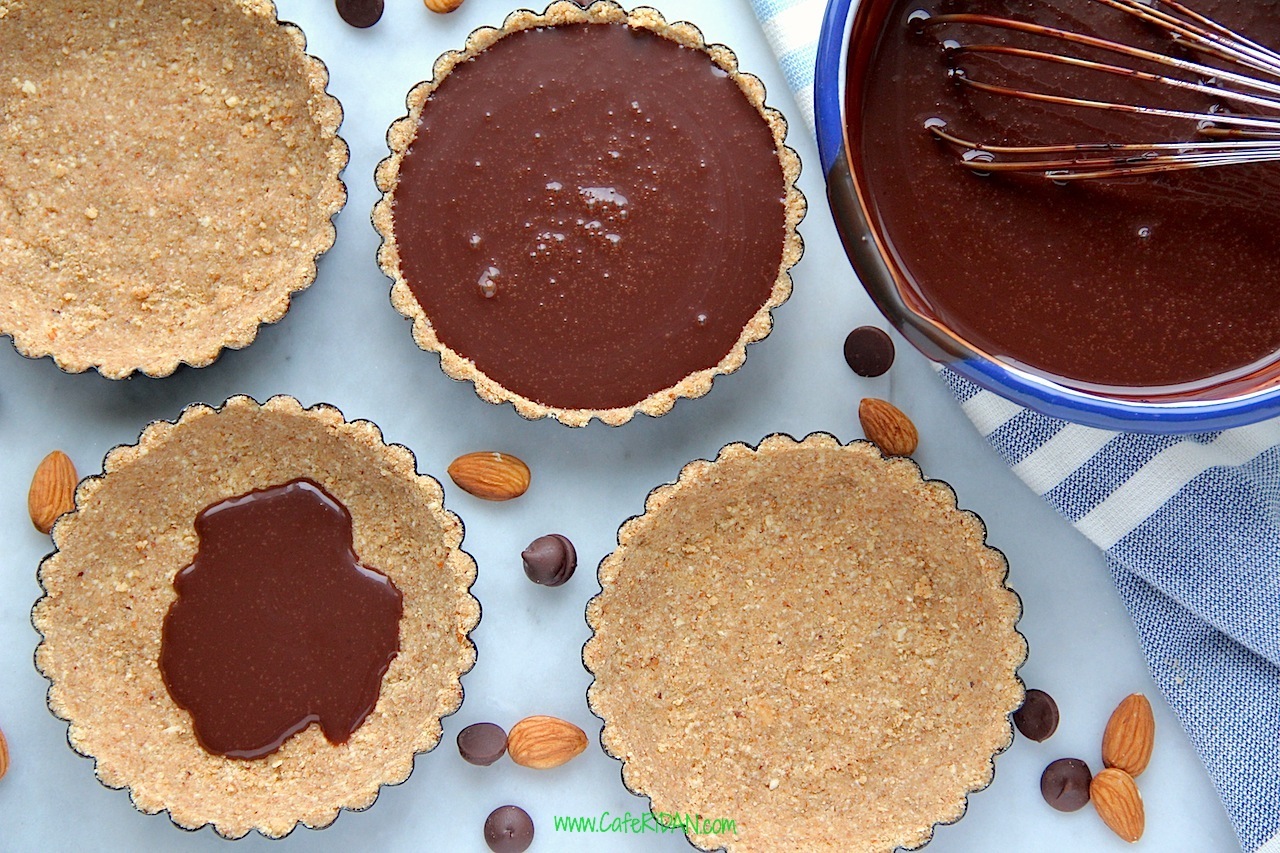 We were going to a friend's place for dinner and I usually like to take something, so I told her I would bring dessert. But it was one of those rare days when I didn't want to spend hours in the kitchen or make a trip to the grocery store. I know what you are thinking but even I have my days :). So I ransacked my fridge and pantry that always come to my rescue.
What I love about this tart is that the chocolate filling sets perfectly in the fridge but since there are equal parts of chocolate and cream it does not get very hard. It's like a moist truffle. The espresso powder, Kahlua and salt enhance the flavor of the chocolate. If you do not have espresso powder you can use instant coffee granules. Just remember to add the instant coffee granules through a sieve so that there are no lumps in the chocolate mixture. I like to use digestive biscuits because they are not too sweet. Almonds of course go so well with chocolate.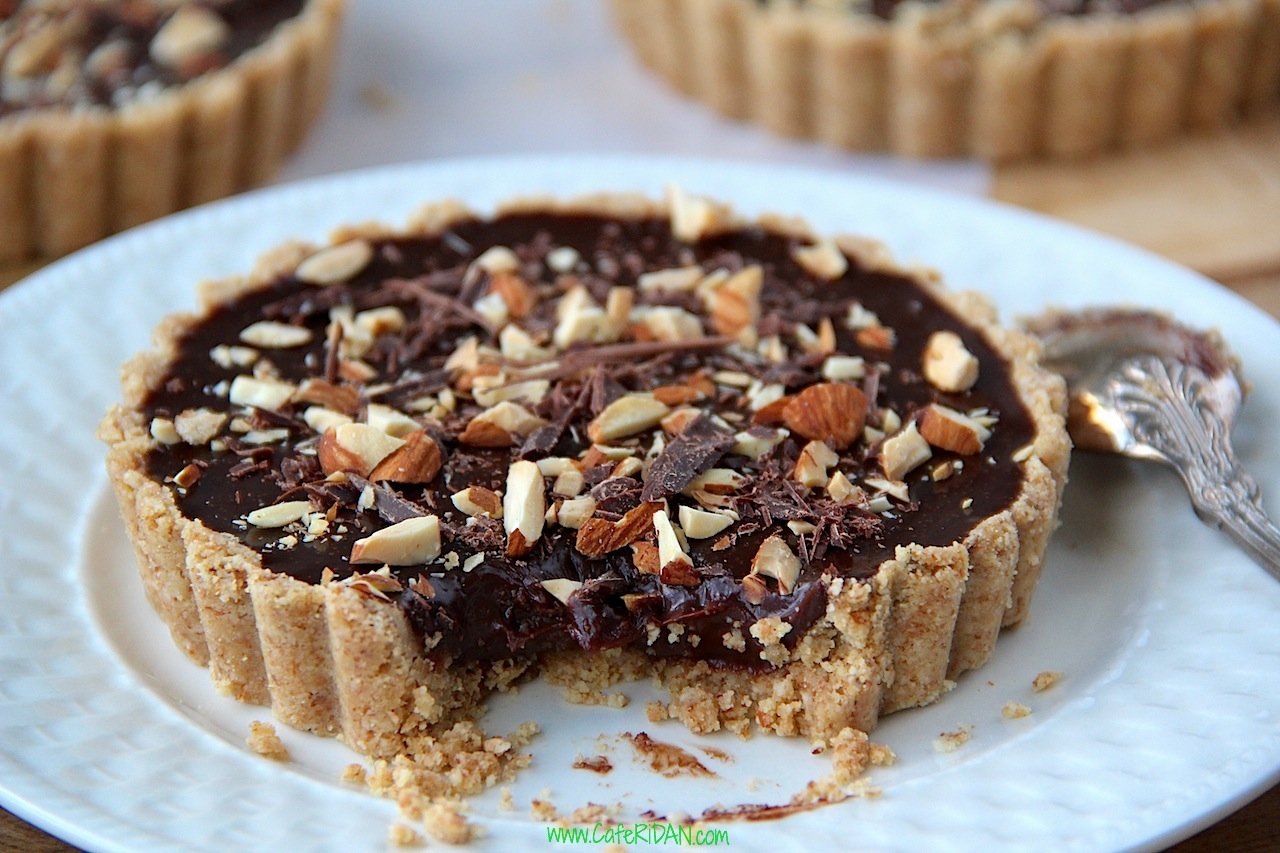 I promise you this tart will be a super hit and no one will guess that you didn't spend hours making it.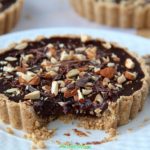 No-Bake Chocolate Tart
2016-07-02 14:38:05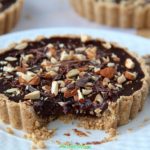 For the filling
8 ounces dark chocolate chip morsels
8 ounces heavy cream
2 teaspoons sugar
1½ tablespoon Kahlua or coffee liquor
1 teaspoon instant espresso powder or instant coffee granules
A pinch of salt
For the base
12 digestive biscuits
1 cup lightly toasted almonds
4 tablespoons melted butter
Instructions
In the bowl of a food processor add digestive biscuits and toasted almonds. Pulse until you have crumbs.
Add the melted butter and pulse again until it starts to clump together.
Divide the mixture into 4 individual 4-inch loose bottom tart pans. Press the mixture down and up the sides with your finger or the back of a spoon. The base and sides should be evenly lined and smooth. Put it in the refrigerator to chill for at least an hour.
In a small saucepan, heat the cream and sugar until slight bubbles appear on the side. This should take 5-7 minutes on a medium low flame. Do not boil the cream.
Place the chocolate chips in a medium dish. Pour the warm cream over the chocolate chips through a sieve. Whisk until the chocolate is completely melted.
Add Kahlua, espresso powder and a pinch of salt. Mix until well combined.
Pour into prepared pans and allow it to set in the refrigerator over night or for 6-8 hours.
Take it out of the refrigerator 10 minutes before serving. Unmould it immediately.
Garnish with grated chocolate and chopped almonds. Enjoy!
Notes
The prepared tart can be refrigerated for 4-5 days but the base starts to get soft as it sits.
If the tart does not unmould easily, gently rub the bottom of the pan with a warm damp kitchen towel for a couple of seconds. This will help to unmould the tart easily.
Café RiDAN https://www.caferidan.com/