Spring is finally here or at least that's what I've heard (hard to tell here in Seattle :)) and the grocery stores are full of all kinds of berries. The berries are sweet and juicy and I try to make them a part of at least one meal a day in my house. It is also the time of the year that I stock up on my berry jams.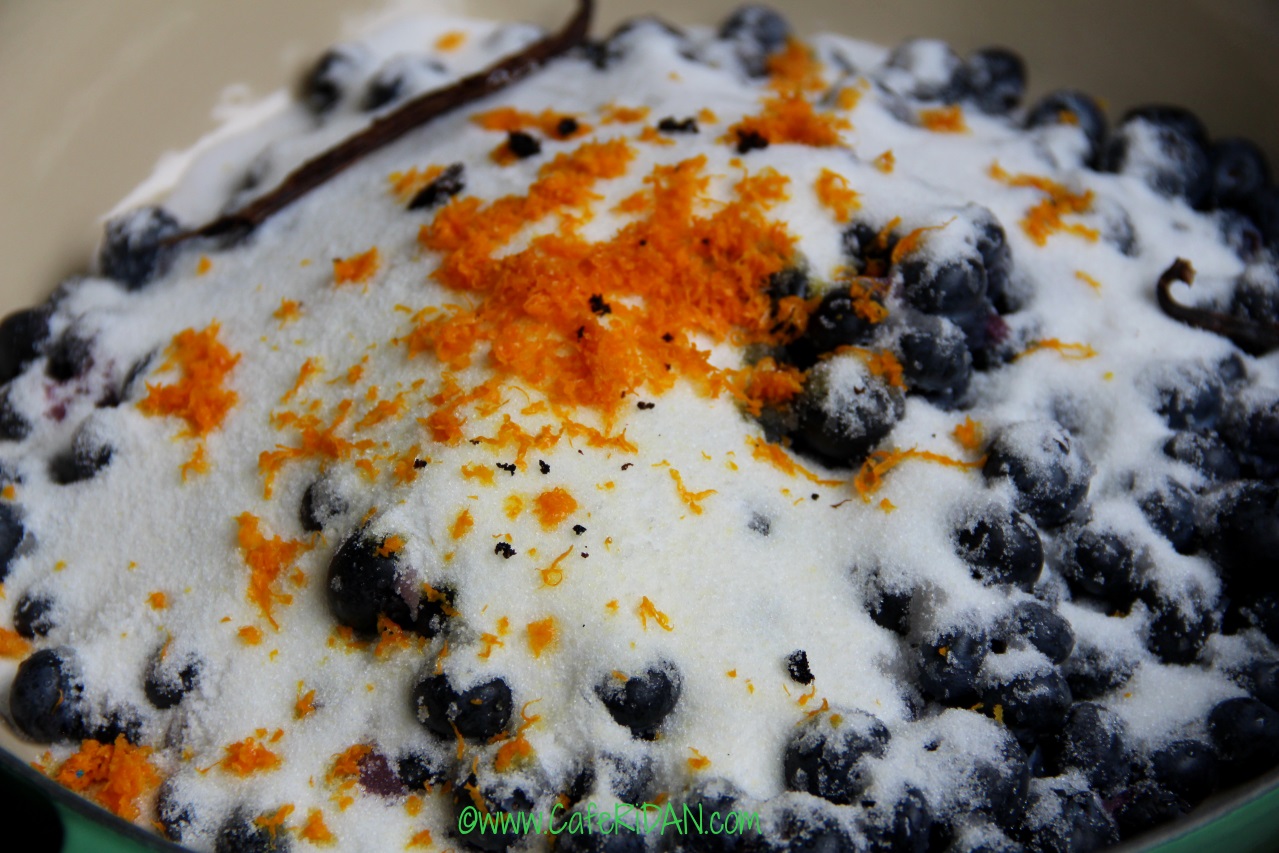 I love to make jams and preserves and my refrigerator is always stocked with all kinds of jams, jellies and chutneys…sweet and savory. Off late the one jam that I am having to replenish quite often is blueberry jam…thanks to my little 1 year old who seems to be going through jars of them. She loves it on her toast with almond butter, on pancakes with maple syrup or on crackers with cheese.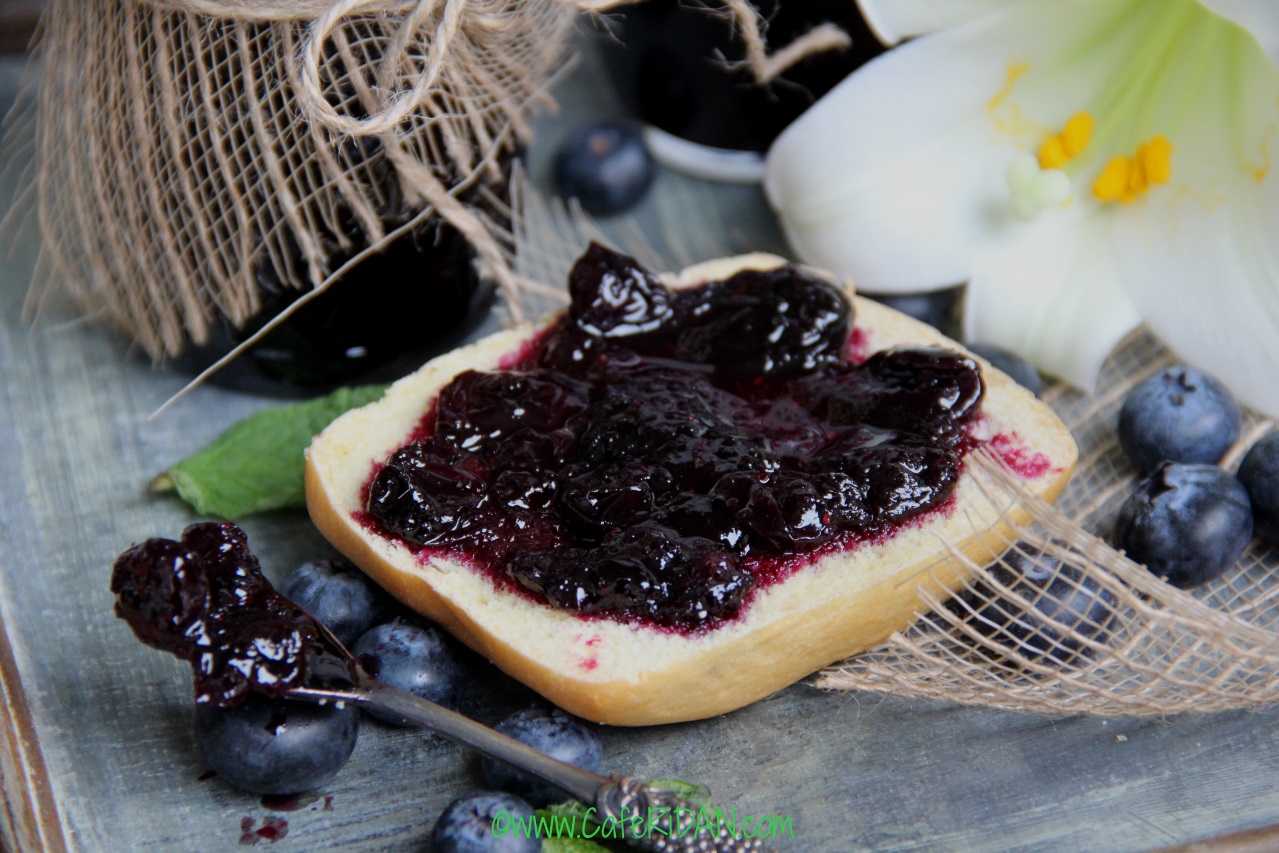 This jam is sweet and slightly tart. The orange juice and zest help to bring out the flavors of the blueberries. This jam is super easy to make and barely takes an hour. Add a cute label and wrapping to the jar of jam and it makes a great present!
Here is how I make it…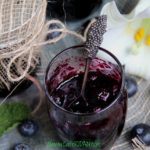 BLUEBERRY JAM
2018-04-06 16:14:03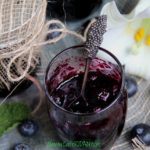 Ingredients
4 cups blueberries
1 tablespoon orange zest
½ cup orange juice
2 tablespoons lemon juice
2 cups granulated sugar
1 teaspoon balsamic vinegar
1 vanilla pod or 1 tablespoon pure vanilla extract
Instructions
Place the blueberries in a colander and rinse under cold running water. Drain and pat dry.
Place the blueberries in a heavy bottom sauce pan along with the sugar, orange zest, orange juice, lemon juice, balsamic vinegar and vanilla. If using a vanilla pod, scrape the caviar out of the pod and then add the caviar and the pod.
Mix everything together and bring to a boil over medium heat. Stir often.
Keep the mixture on a rolling boil, stirring occasionally. The jam should be ready in about 25-30 minutes. The jam is done when it coats the back of a spoon and when turned to the side forms a thick drop and hangs off the edge of the spoon. If it is too runny and drips put the jam back on the heat for a couple more minutes.
Ladle the hot jam into clean canning jars. Put the lid on and seal tight till it pops. Allow the jam to cool to room temperature and then store in the refrigerator for up to six months.
This recipe makes three (8 oz) jars.
Café RiDAN https://www.caferidan.com/