Happy Diwali Everyone!
Diwali is an Indian festival of lights and marks the beginning of a new year. I just love the festivities during Diwali…the delicious food and sweets, dressing up, decorating the house with flowers and diyas and the firecrackers that light up the dark sky. Diwali is definitely my favorite festival.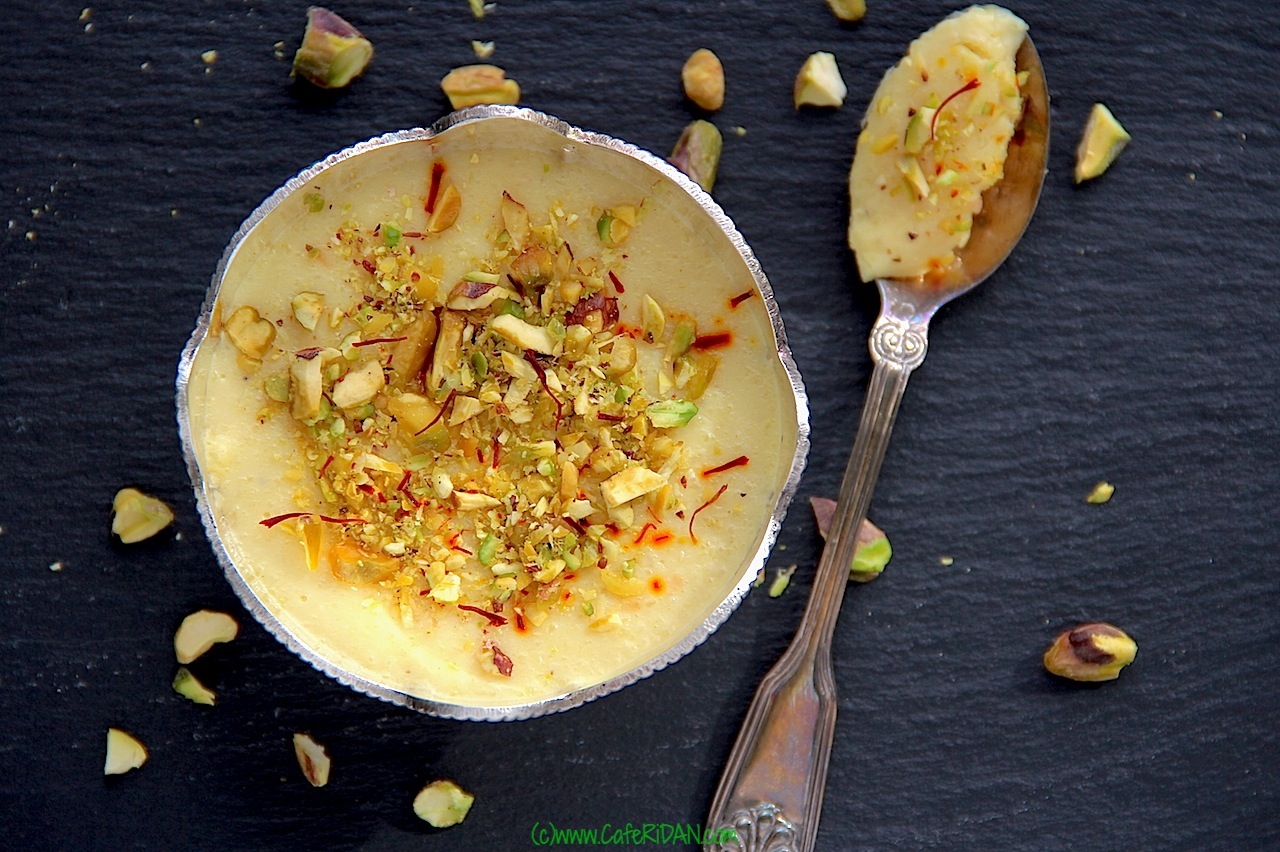 Diwali is usually that time of the year when you just gorge on delicious food and don't count calories. I love most Indian desserts but Phirni is one of my favorites. Phirni is a thick, creamy rice pudding made by cooking ground rice with milk. It is flavored with saffron, cardamom, rose water and kewra that give it a delicious floral flavor. Phirni is traditionally set and served in small earthen pots that I personally feel add to the flavor. You can use full fat or reduced fat milk but I would not recommend using fat-free milk for this dessert. I also do not recommend using store bought rice flour, as it will make the phirni very pasty. Phirni should be slightly grainy.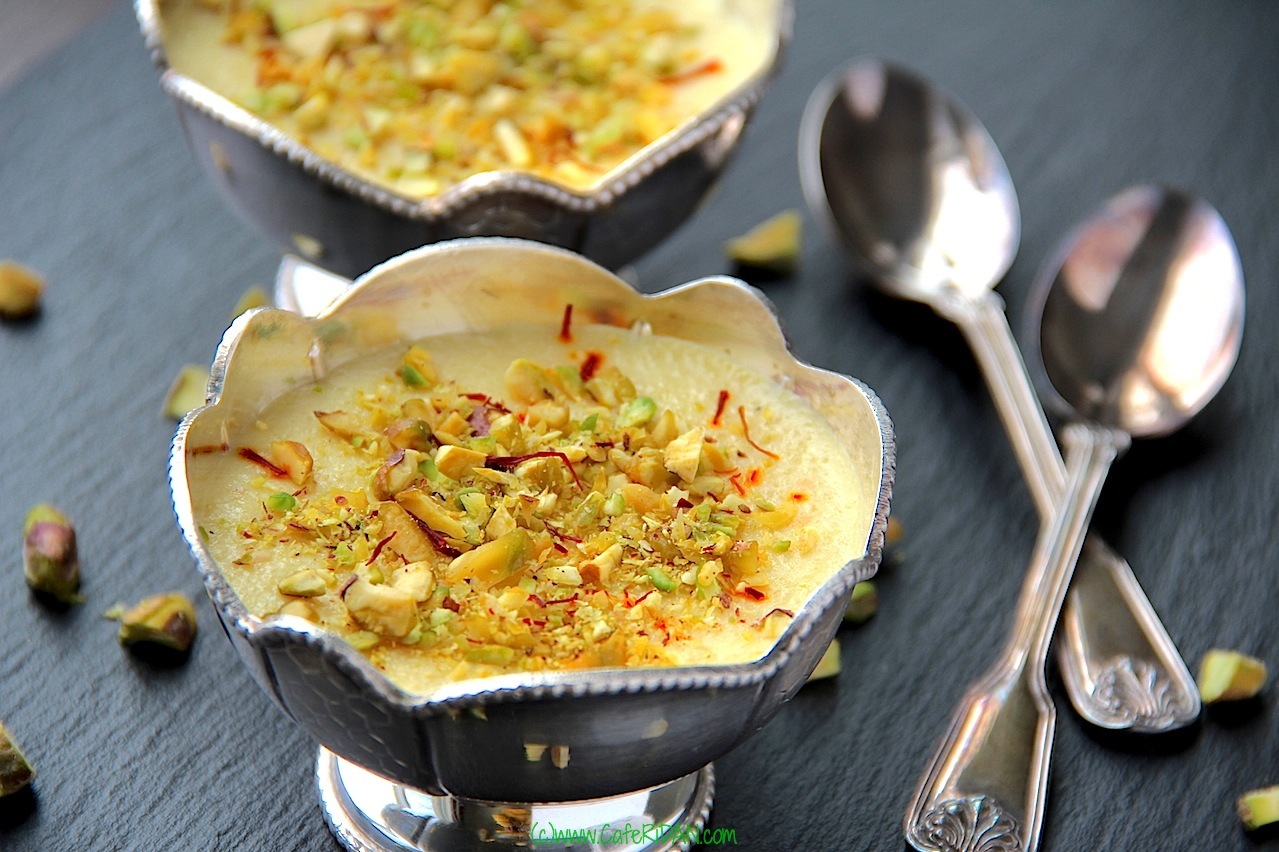 Enjoy this dessert chilled garnished with chopped pistachios.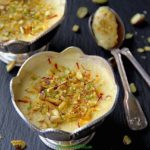 PHIRNI (INDIAN RICE PUDDING)
2016-10-29 15:06:07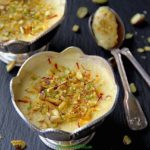 Serves 6
Ingredients
3 cups full fat or reduced fat milk
¼ cup white rice
½ cup sugar
4 cardamom pod black seeds only, crushed to a fine powder
¼ teaspoon saffron strands
1 tablespoon rose water
½ tablespoon kewra essence (optional)
2 tablespoons pistachios, coarsely chopped for garnish
Instructions
Wash rice and soak for 30 minutes. Then drain the rice and add ¼ cup of milk to the rice. Using a blender, grind until the rice is almost powered. Set aside.
Meanwhile, in a thick bottom pan bring the remaining milk to a boil. Once the milk comes to a boil add the saffron and cardamom. Reduce the heat to medium and cook for about 20 minutes. Stir often to prevent the milk from sticking to the bottom of the pan.
Then add the rice mixture and cook for 15 minutes. Stir constantly to prevent lumps from forming.
Then add the sugar and cook for another 15 minutes until the sugar is completely dissolved and the milk and rice mixture is a thick, creamy consistency.
Remove from heat and add rose water and kewra essence. Mix well.
Immediately pour into individual serving dishes. Garnish with chopped pistachio. Allow it to cool and then refrigerate for at least an hour before serving.
Café RiDAN https://www.caferidan.com/