This pulao recipe from Yotam Ottolenghi and Sami Tamimi's book Jerusalem has become a staple in my household. This Pulao made from Basmati and wild rice with chickpeas, currants and herbs pairs so well with a chicken or lamb tagine or just a piece of grilled fish. It is great as is too. I have served this at so many dinner parties and it has always been well appreciated.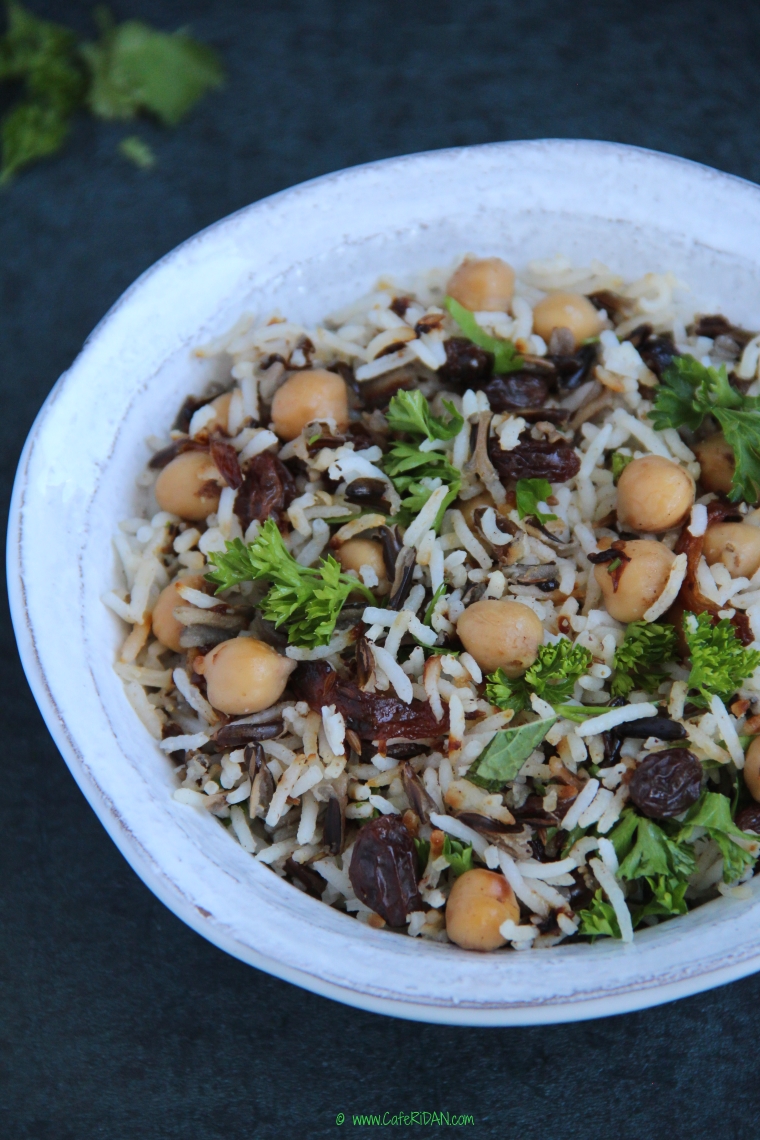 Wild rice has a great nutty flavor and chewy texture while the basmati rice is moist, soft and has a great floral aroma. The cumin and curry powder add warmth to the chickpeas. The herbs provide freshness to the dish while the currants add slight sweetness. The flavor and crunch from the onions just takes the flavor up a notch. This dish makes a great center piece for any meal.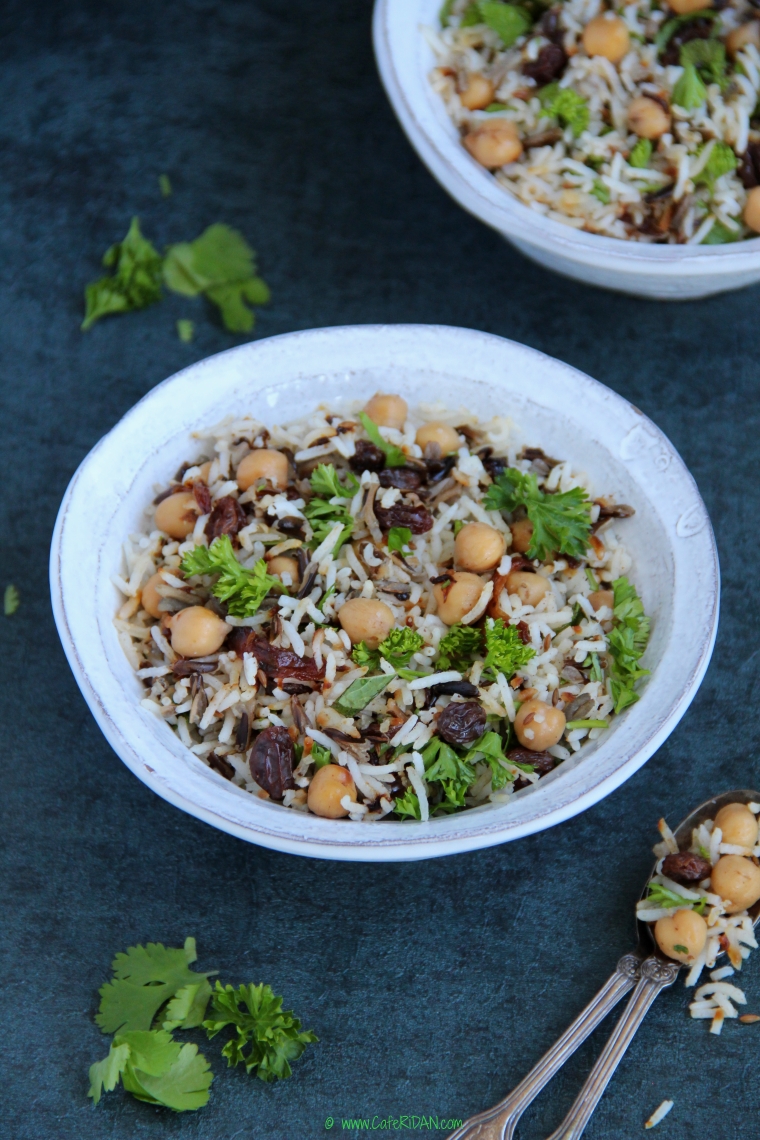 Here is how I make it.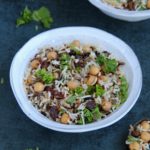 Basmati and Wild Rice Pulao with Chickpeas
2018-05-25 16:52:43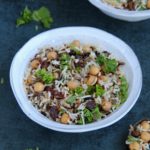 Serves 6
Ingredients
1/3 cup wild rice
2 tablespoons olive oil
1¼ cup white basmati rice
2 teaspoons cumin seeds
2 teaspoons curry powder
1 (15 ounce) can chickpeas, drained and rinsed or 1½ cups cooked chickpeas
1 cup fried onions
2/3 cup currants
2 tablespoons parsley, chopped
¼ cup cilantro, chopped
¼ cup fresh mint, chopped
1 teaspoon freshly ground pepper
1¼ teaspoons salt
Instructions
Add wild rice to a small sauce pan and cover with plenty of water, bring to a boil, cover and simmer for 45-50 minutes, until the rice is just cooked. Drain and set aside. You can also cook as per package instructions.
To cook basmati rice, wash rice and cover with 6 cups of water. Add a teaspoon of salt and bring to a boil. Turn the heat down to medium and cook until the rice is completely cooked and floats to the top. This should take about 20 minutes. Drain and set aside.
While the rice is cooking prepare the chickpeas. Heat 2 tablespoons of olive oil in a sauce pan over medium heat. Add cumin seeds and curry powder and wait for a couple of seconds. Add the drained chickpeas and a ¼ teaspoon of salt. Stir for a couple of minutes and then transfer to a large mixing bowl.
Add both types of rice to the chickpeas and then add the currants, herbs, fried onions and black pepper. Add more salt at this time if needed. Serve warm or at room temperature.
Adapted from Yotam Ottolenghi & Sami Tamimi's book Jerusalem
Adapted from Yotam Ottolenghi & Sami Tamimi's book Jerusalem
Café RiDAN https://www.caferidan.com/