Indian Bhel has been one of my all time favorite snacks to eat. But it is high calorie and I have been wanting to make a healthier option. This sprout salad or sprout bhel is the answer…It is delicious, healthy, versatile and so easy to put together. This salad is great for breakfast, lunch or a snack anytime of the day. Sprouts are very easy to make at home and they stay in the refrigerator for 4-5 days.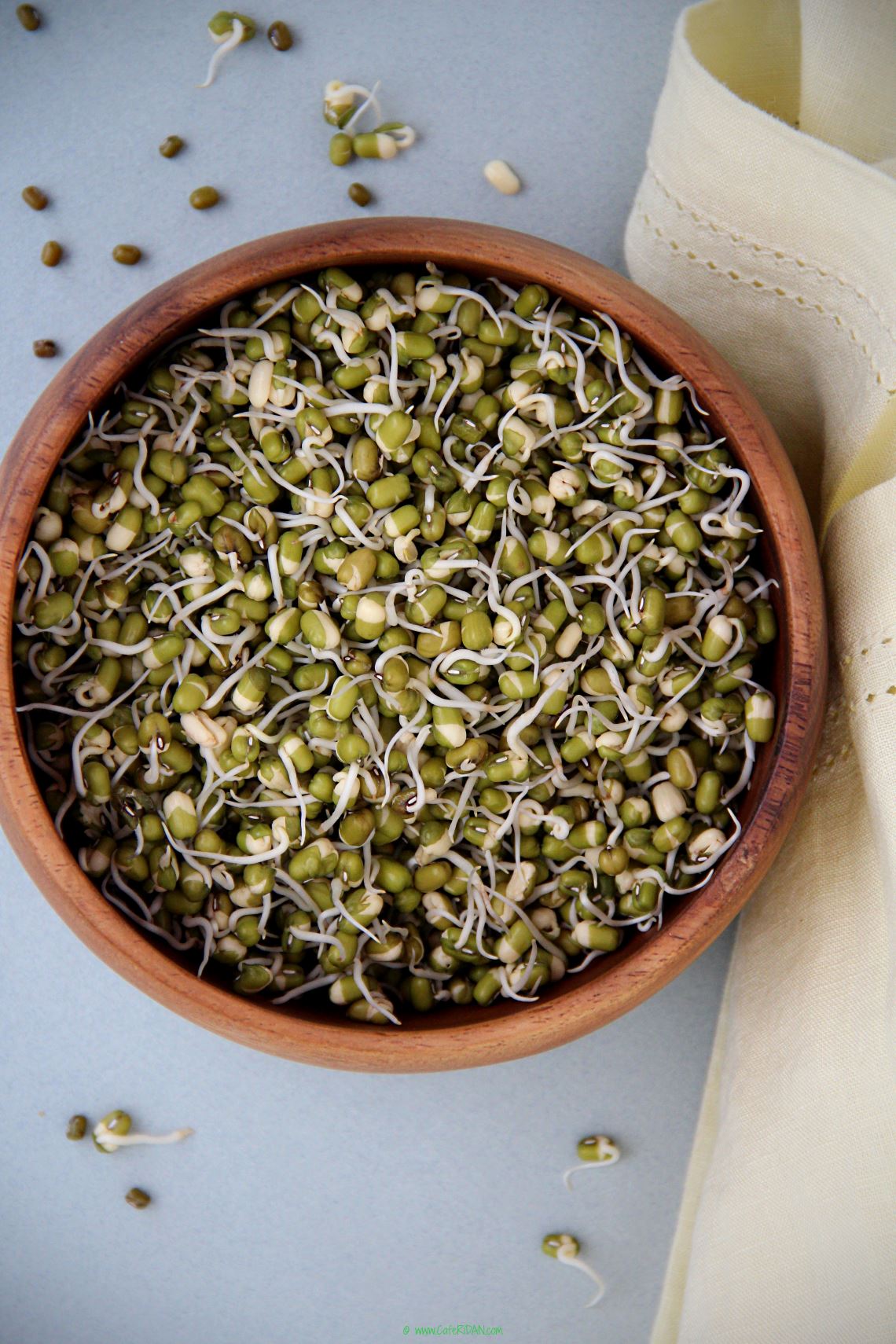 I make many variations to this salad. Use a different kind of lentil sprouted or add cilantro chutney. I also add a bunch of other veggies like cucumbers, bell peppers and boiled potatoes…it really depends on what you like. I prefer to eat my sprouts raw but you can boil them for 5-7 minutes to soften them slightly.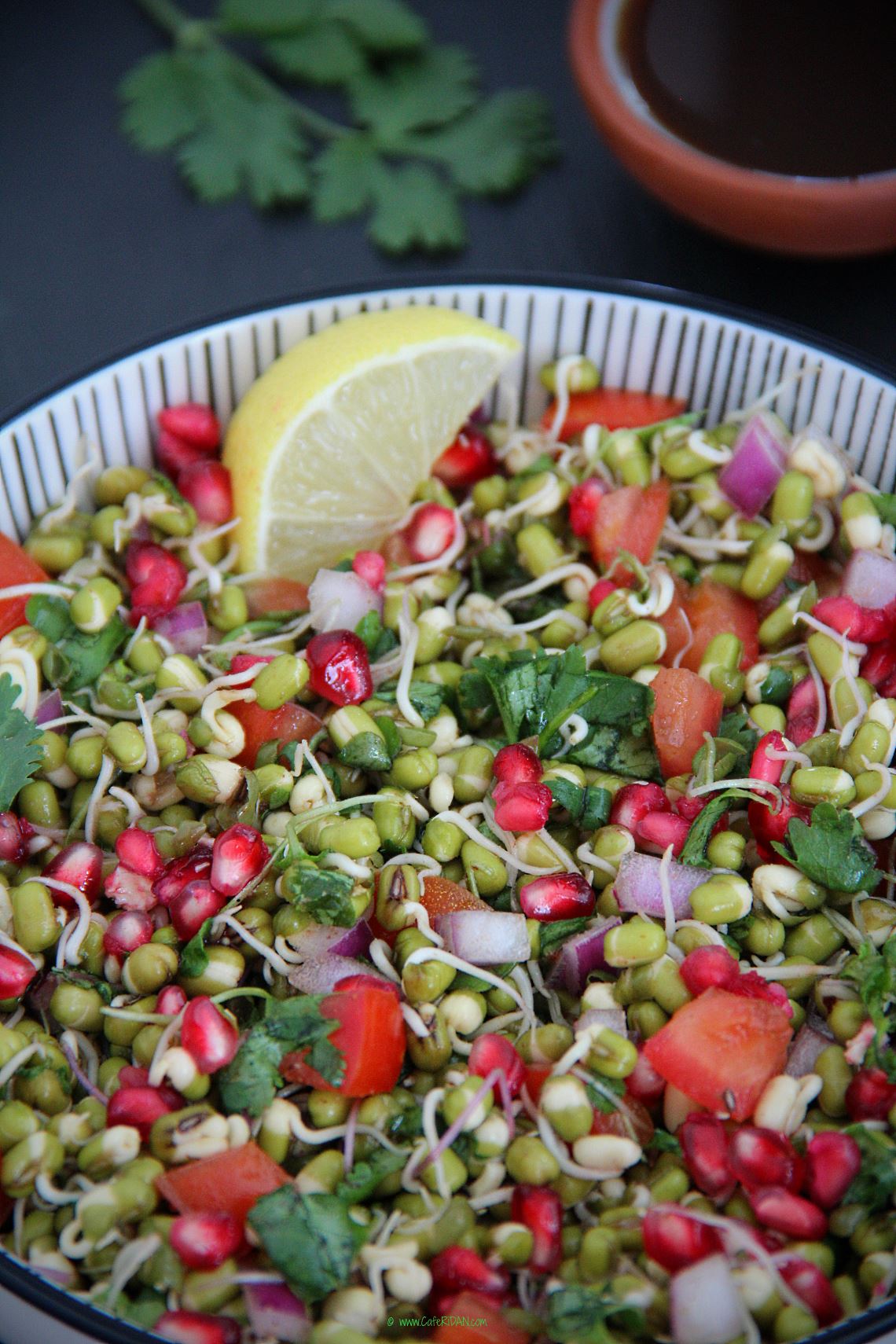 If you try this recipe please tag me #caferidan so I can see all your fabulous recreations. Here is how I make it…
SPROUT SALAD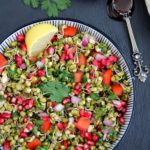 Print This
Ingredients
For Sprouts:
1 cup green moong dal
Water
For salad:
1 cup sprouted green moong dal
2 tablespoons tomatoes, small diced
2 tablespoons onion, chopped
2 tablespoons pomegranate seeds
1 tablespoon cilantro, chopped
¼ cup micro greens
2-4 tablespoons tamarind chutney
Pinch of red chili powder
¼ teaspoon cumin powder
Salt to taste
Half of a lemon
Instructions
To make sprouts:
Wash and soak green moong dal in six cups of water for 24 hours.
After 24 hours drain the water and rinse the dal well. Line a colander with a damp muslin cloth and loosely wrap the dal in it. Cover the colander with a lid and leave it in a warm place for 24 – 48 hours depending on how long you want the sprouts to be. I like to eat the sprouts raw but you can also boil them for about 5-7 minutes to soften them a little before using.
To make sprouts salad:
In a bowl add one cup of the sprouts along with the tomatoes, onions, pomegranate seeds, cilantro, micro greens, tamarind chutney, chili powder, cumin powder, salt and a dash of lemon juice. Mix well and serve.