Galouti kababs are creamy, soft, melt in your mouth kababs made with minced mutton and spices. I learnt how to make these kababs from a friend of mine Deepali in India, who is a fabulous cook!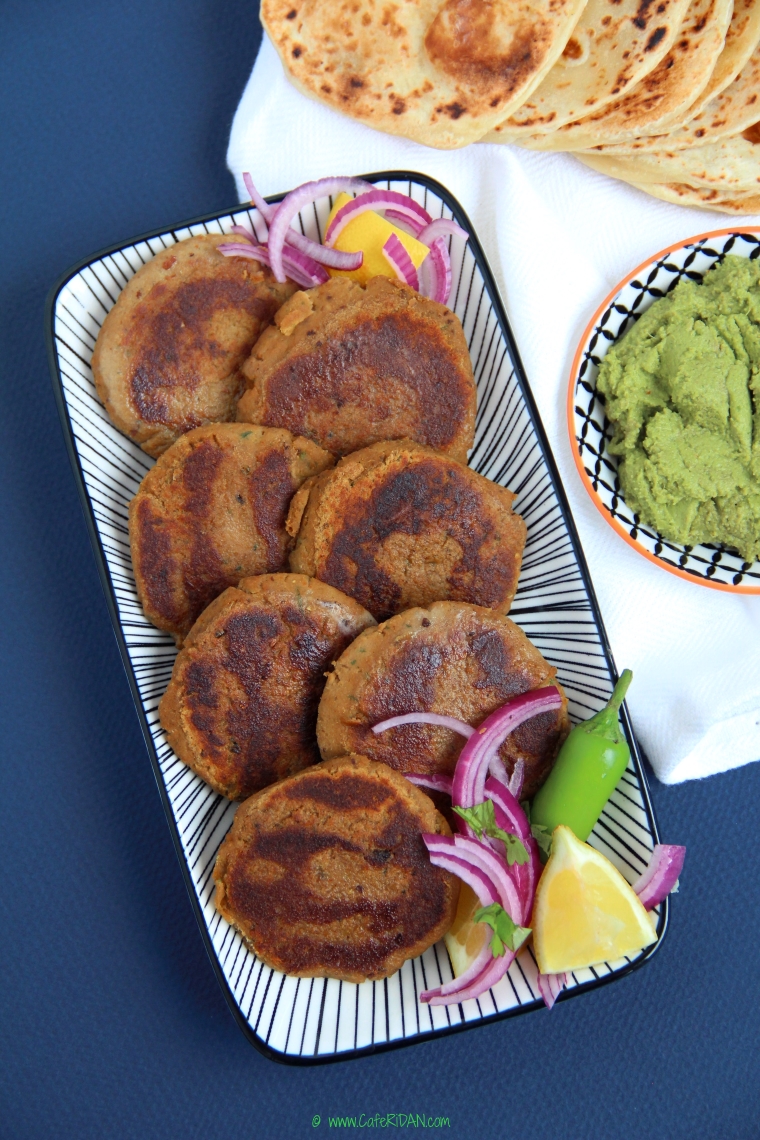 The meat is first cooked with all the spices in the pressure cooker and then ground into a fine paste. These kababs are traditionally made with minced goat meat but you can use ground lamb or beef if you prefer. Raw papaya or pumpkin paste is added to tenderize the meat. Kabab chini or cubeb is another spice that I add to these kababs. They add a very distinct flavor to the kababs along with the rose water and kewra essence. If you cannot find kabab chini you can use all spice instead.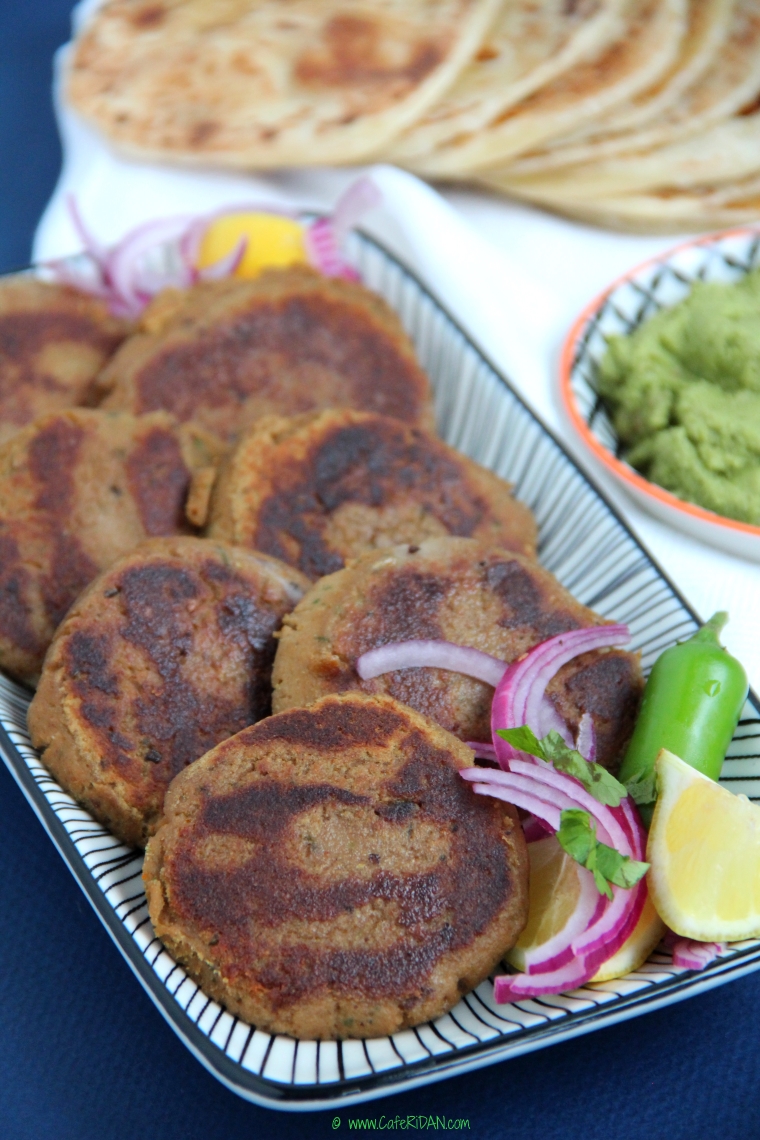 These kababs are served with a moist, flavorful, slightly chewy flat bread called sheermal. It is made with all-purpose flour, sugar, milk, salt, ghee and flavored with ground fennel seeds and saffron.
Here is how I make it…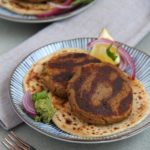 GALOUTI KABAB AND SHEERMAL
2018-06-22 14:36:18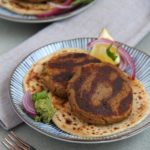 FOR GALOUTI KABAB
1-inch stick cinnamon
6 cloves
6 green cardamom
½ teaspoon kabab chini (also know as Cubeb or tailed pepper)
Ground goat meat (double pass) or Ground beef (15-20% fat) or ground lamb
½ cup cilantro, chopped
¼ cup raw papaya or yellow pumpkin, ground into a paste
1 tablespoon ginger paste
1 tablespoon garlic paste
1 tablespoon rose water
1 tablespoon kewra water
1½ teaspoons salt
1½ teaspoons red chili powder
¼ cup fried onions
4 tablespoons ghee plus more for frying (use 2 tablespoons if you are using 15-20% fat beef or lamb)
¼ cup water
¾ cup besan (gram flour)
FOR SHEERMAL
¾ cup warm milk
6-8 strands of saffron
2 cups all-purpose flour
1 teaspoon salt
1 teaspoon granulated sugar
1 teaspoon ground fennel
1 tablespoon ghee plus more for brushing
FOR GALOUTI KABAB
In a small dry sauté pan, roast the cinnamon, cloves, green cardamom and kabab chini on low medium heat for about a minute until a light aroma develops. Set aside. In the same pan dry roast, the besan until lightly brown. This should take about 5 minutes. Set aside.
Except the besan, add all the ingredients along with the roasted spices to a pressure cooker and mix well. Put the lid on and give it two whistles. Release the pressure valve and open to make sure there is no liquid left. If there is, cook uncovered on medium heat until all the liquid evaporates.
Allow the mixture to cool completely, add the roasted besan and then grind it into a fine paste.
Heat some ghee in a skillet (I prefer cast iron or steel). Make small round patties about 2-inches in diameter and shallow fry them for a couple minutes on each side until brown. Serve immediately.
FOR SHEERMAL
Warm the milk and allow the saffron strands to soak in it for a few minutes.
To a bowl add the flour, salt, sugar, ground fennel and ghee. Mix well.
Slowly add the warm milk and kneed into a firm dough. You can also use a stand mixer to make the dough. Cover the dough with a damp towel and set aside for 15-20 minutes.
Divide the dough into 18 equal rounds balls. Roll each one into a flat round 3-inch disk with a rolling pin.
Place on a hot skillet till it puffs up slightly. Then flip over and cook on the other side until both sides are cooked completely.
Brush the top with ghee and serve hot.
Café RiDAN https://www.caferidan.com/