Last week we were at a family wedding in California. It was a super fun week with lots of eating, drinking and dancing. With lack of sleep and an over dose of food, I just needed something quick and delicious for dinner the day we got home. It had to be this lemon and thyme salmon!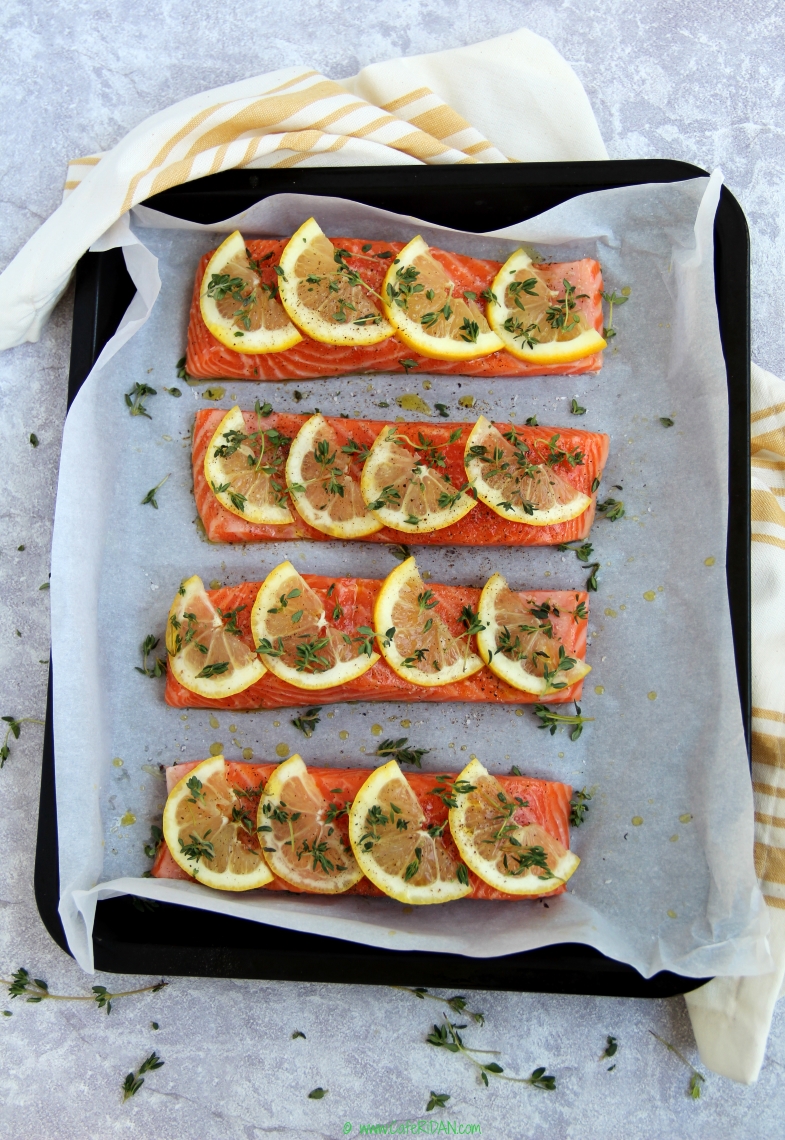 The fresh Alaskan salmon here is Seattle is simply delicious. It is moist, flaky, buttery and just melts in your mouth. Placing the lemon wedges on the salmon allows the salmon to absorb just the right amount of juice and flavor from the lemon as it bakes. Since the salmon here is so fresh I prefer to use it with the skin on as it holds the fish together as it cooks.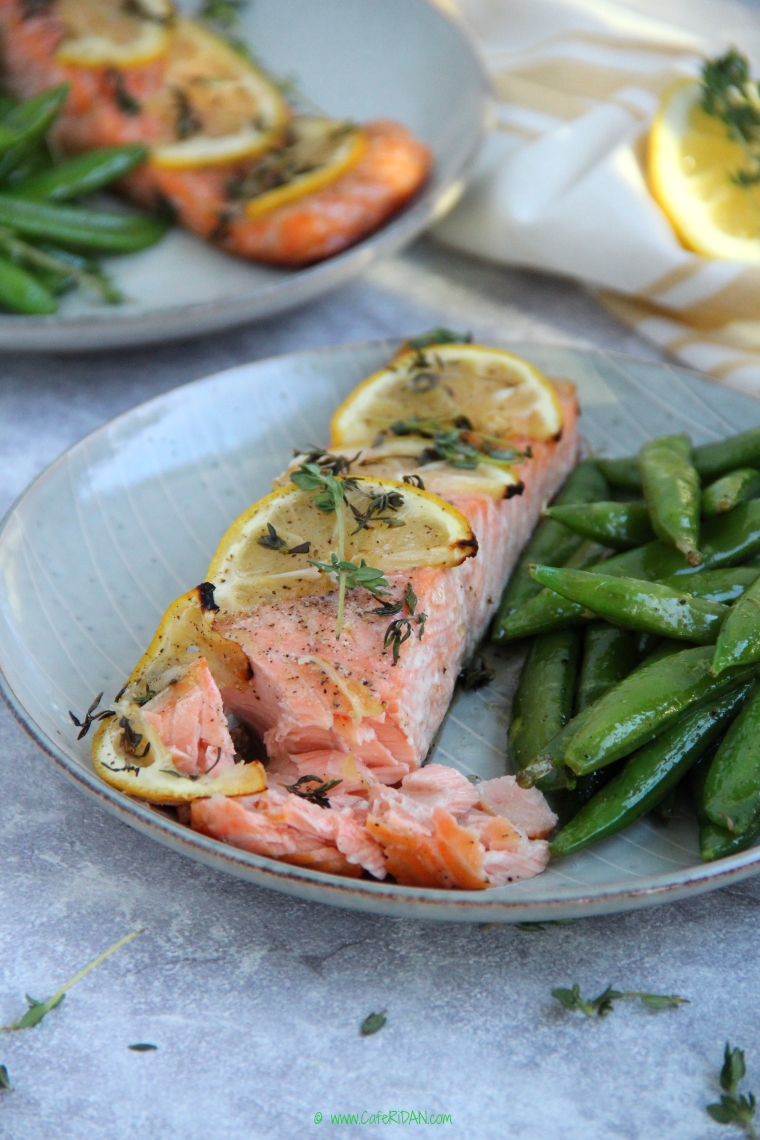 The one think to remember is to not over cook the salmon as it will get dry and rubbery especially if you are using a frozen fillet. Feel free to adjust the salt and pepper to taste.
Here is how I make it…
LEMON AND THYME SALMON
2018-05-10 23:56:36
Ingredients
4 salmon fillets (6-8 ounces each), preferably with skin on
1 tablespoon olive oil
1½ tablespoons fresh thyme
1 lemon, cut in half and sliced into thin wedges
1 teaspoon salt
1 teaspoon pepper
Instructions
Pre heat oven to 425 degrees F.
Line a baking sheet with parchment paper and place salmon filets on it skin side down.
Brush each fillet with olive oil and sprinkle with salt, pepper and thyme.
Place 4-5 wedges of lemon on each fillet in a single layer.
Place in the pre heated oven and bake for 12-15 minutes.
Remove from oven and serve immediately.
Café RiDAN https://www.caferidan.com/