This Chicken Pulao is an easy one pot Indian dish made with chicken, basmati rice and spices. This pulao is similar to a biryani. Unlike the biryani though the rice and meat are not layered but instead cooked together. The main flavors for this dish come from slowly caramelizing the onion and the whole spices in ghee. Personally, I prefer to use ghee for most of my Indian cooking because I think it makes even the simplest of dishes taste better but you can use vegetable oil if you like.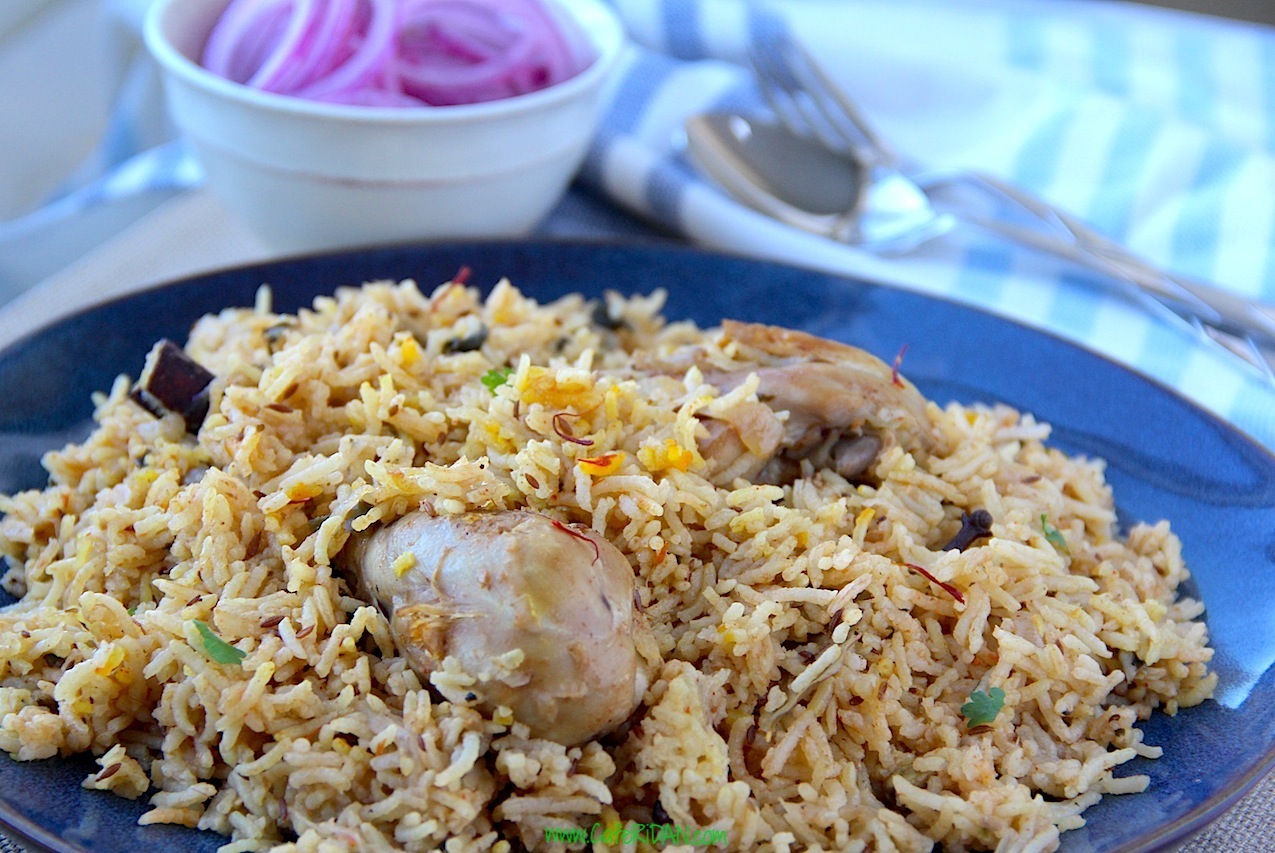 This recipe is my mom's and she still makes it at least once a week. Caramelizing the onions and browning the chicken takes about 20 minutes but try not to rush this step. This is what adds flavor and color to the pulao. Saffron soaked in milk gives this dish a distinct floral aroma and flavor. Remember to only use a pinch though. A little bit of saffron goes a long way. Also, I always use chicken legs and thigh meat with bones for this pulao as it has more flavor. However, if you prefer boneless or breast meat you can use that too.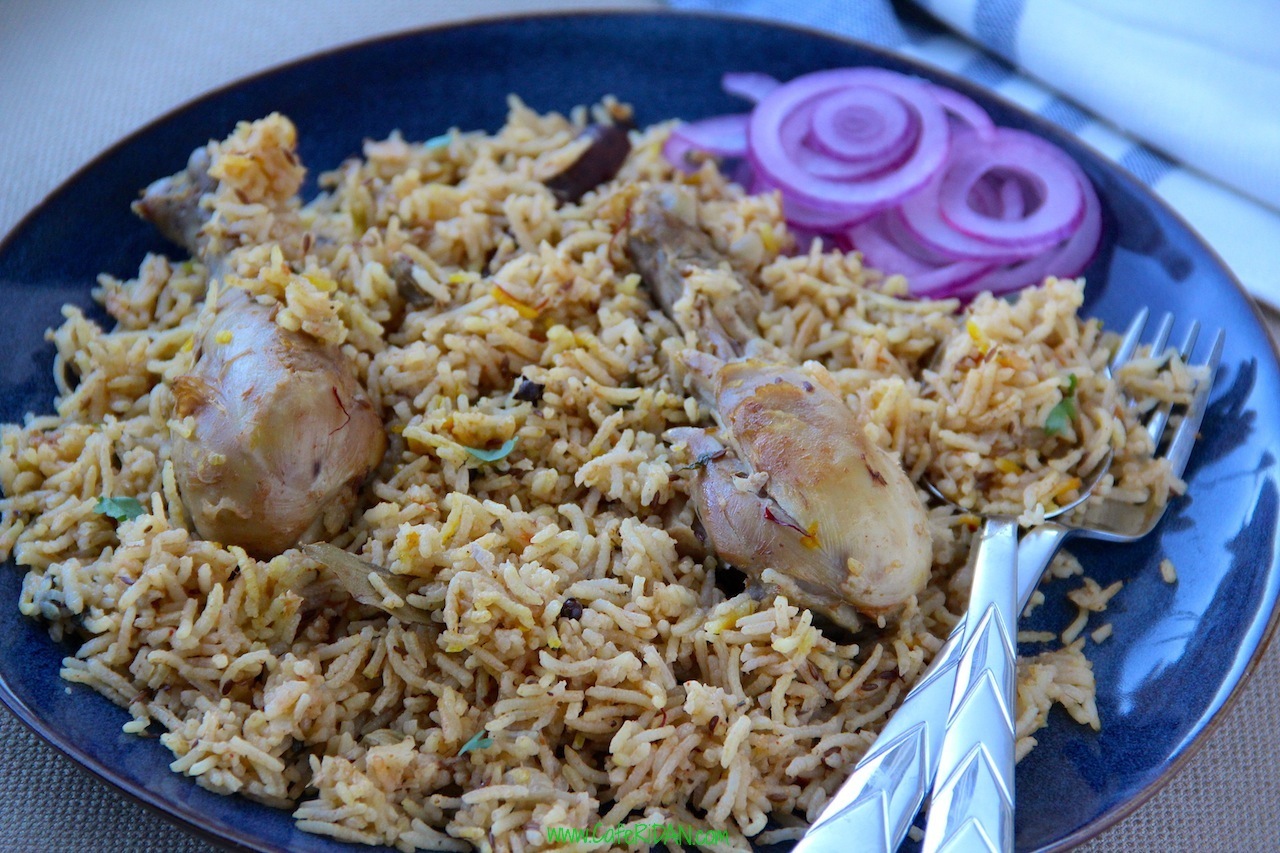 This is a great dish for a quick weeknight dinner or a relaxing weekend meal. I make this pulao a lot when I have last minute guests and serve it with raita and sliced onions. It is wholesome, healthy and all cooked in one pot.
Here is how I make it…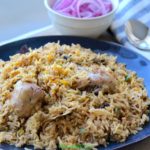 CHICKEN PULAO
2016-07-30 08:37:37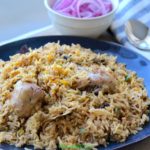 Serves 4
Ingredients
1½ cups basmati rice
3 cups water or chicken stock
1½ pounds chicken
2-inch piece cinnamon stick
4 pods cardamom
6 cloves
2 bay leafs
2 teaspoons cumin seeds
½ teaspoon chili powder
2½ teaspoons salt
1 medium onion, thinly sliced
½ cup cilantro, chopped
2-inch piece ginger, grated
4 cloves garlic, minced
1/8 teaspoon saffron
1 tablespoon warm milk
1 tomato, pureed
1 green chili, sliced
10 mint leaves, chopped
2 tablespoons ghee or clarified butter
Instructions
Soak saffron in warm milk and set aside.
Heat ghee in a large pan over medium heat. Add cumin seeds, cinnamon stick, cardamom, cloves and bay leafs. Sauté for about a minute.
Add sliced onions and sauté on low medium heat for 10 minutes until brown. Stir occasionally.
Add grated ginger, minced garlic, green chili and chicken. Sauté for 7-8 minutes until chicken is slightly brown. Add pureed tomato, cilantro, mint leaves and chili powder and cook for another 5 minutes.
Add rice, water and salt. Mix well and cook uncovered on medium high heat for 10 minutes.
Pour soaked saffron over rice. Do not stir at this point. Cook covered for another 10 minutes on low medium heat.
Fluff rice with a fork and serve hot.
Café RiDAN https://www.caferidan.com/