I made this luscious cream of fresh tomato soup with basil yesterday and I just had to share the recipe. Cream of tomato soup happens to be one of my all time favorites. I will never say no to a bowl of hot and creamy tomato soup. Honestly, add cream to any vegetable soup and I will gulp it down :).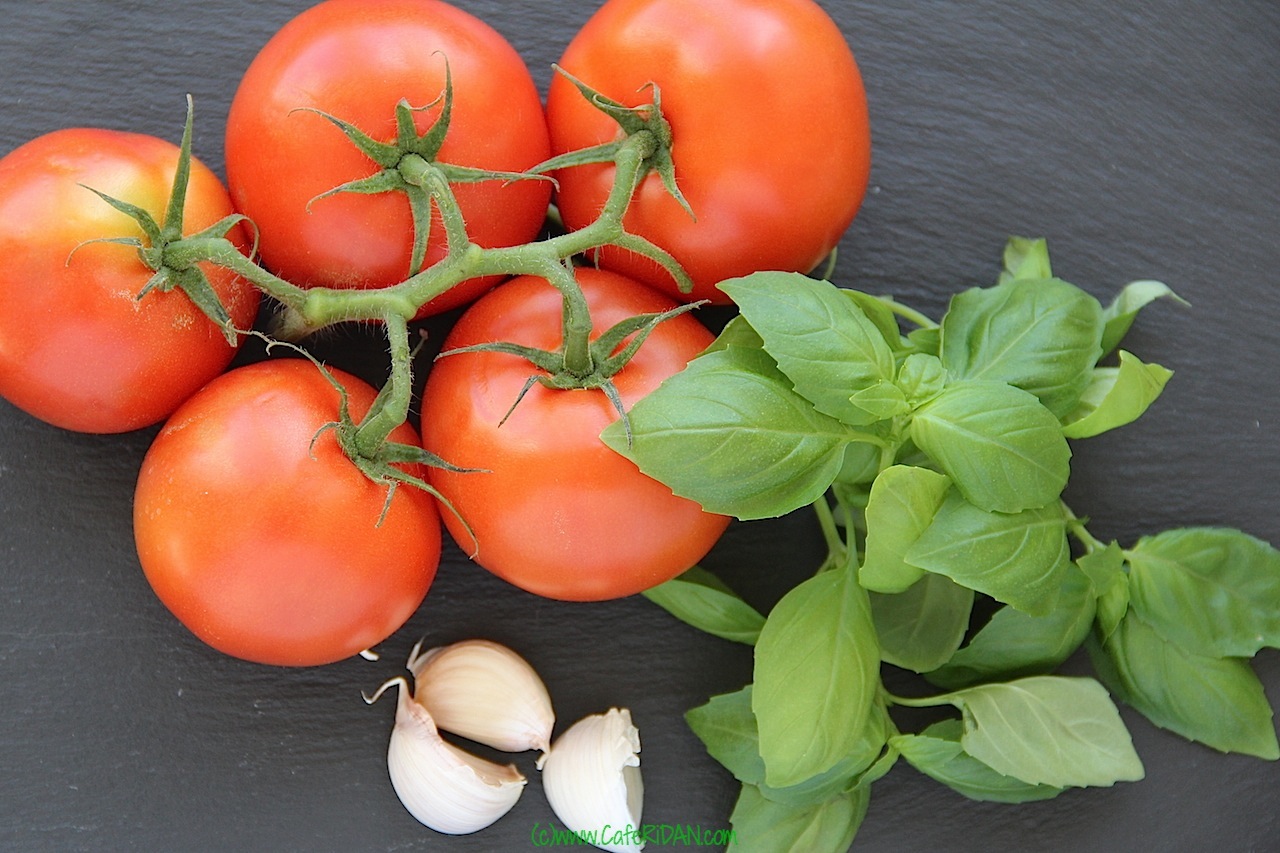 Tomato and basil is a winning combination. Yesterday while making soup I decided to add some fresh basil that I had leftover after making pesto. The result was amazing. The soup was scrumptious, warm and satisfying. The soup has a light tartness from the tomatoes, sweetness from the onions and carrots, peppery and anise flavor from the basil and the half and half just brings everything together to make it luscious and creamy.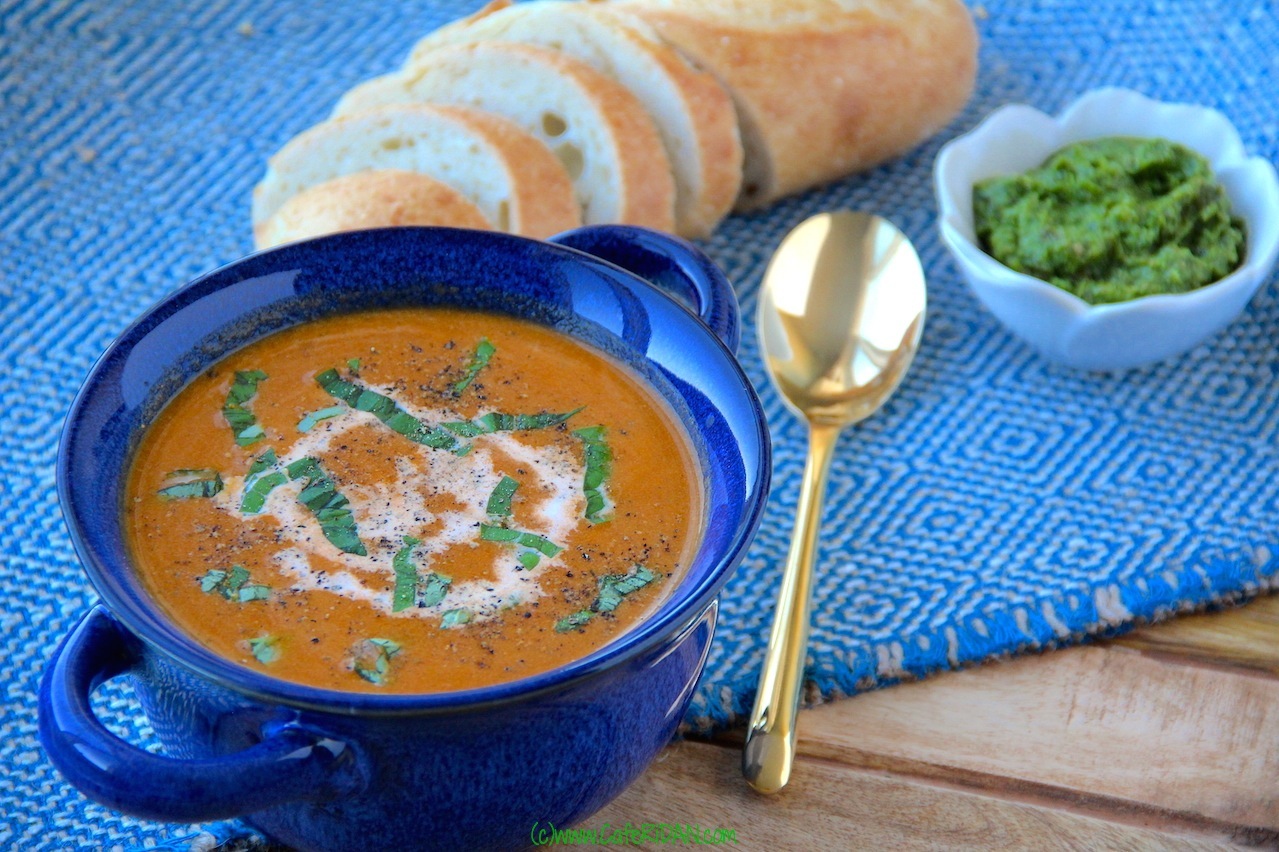 I like to use fresh tomatoes on the wine as they have a deeper tomato flavor. I also use half and half as I find it is lighter but if you prefer heavy cream, you can use that too. Enjoy this soup with some croutons, a buttered roll, a crostini or a gooey hot grilled cheese sandwich.
Here is how I make it…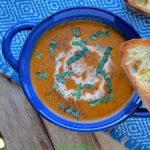 CREAM OF FRESH TOMATO SOUP WITH BASIL
2016-10-14 18:48:09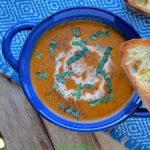 Serves 4
Ingredients
4-5 tomatoes, chopped
1 red onion, chopped
2 carrots, chopped
1 garlic cloves, chopped
¼ cup basil leaves, chopped
1½ tablespoons tomato paste
2½ cups vegetable stock
1¼ teaspoons salt
1 teaspoon pepper
½ cup half and half or heavy cream
2 teaspoon sugar
2 tablespoons olive oil
Instructions
Heat olive oil in a large pot. Add onions and carrots. Sauté for 10-12 minutes over medium heat until very soft.
Add garlic and tomato paste and sauté for 2-3 minutes.
Add tomato, salt, pepper, sugar and basil. Sauté for 5 minutes.
Add vegetable stock and bring to a boil. Cover and cook for 20 minutes on low. Remove lid and cook uncovered on low heat for another 20 minutes.
Puree the soup with an immersion blender or in a Blender.
Return the soup to the pot, add half and half or heavy cream. Boil for another 5 minutes.
Serve hot.
Café RiDAN https://www.caferidan.com/