The first time I tried lentil soup was at a restaurant in Phoenix. It was a small family run place by a gentleman named Ali who was originally from Iraq. His mom and sister cooked while he looked after the front of the house. It was definitely one of our favorite restaurants and we had a standard order…lentil soup and lamb shank. Once we moved to New York, we missed his food so much that if anyone visited us from phoenix, Ali packed and froze the Lamb shank with the rice and sent it for us! The soup though, I had to try and recreate at home, and I think I got pretty close.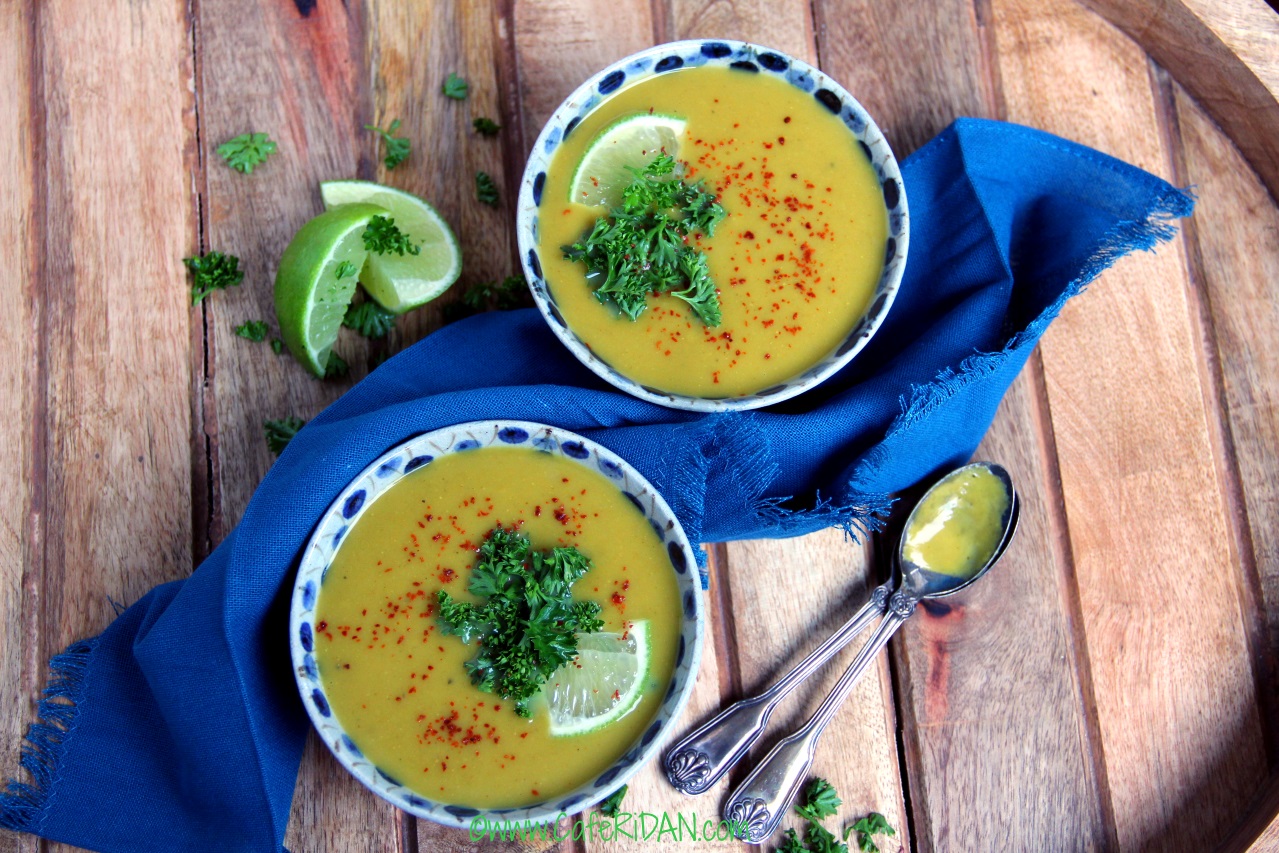 The soup is hearty, warm, comforting and flavorful. The best part is, it's a one pot meal and super easy to make. Sauté all the vegetables together, add the lentils, spices, stock and cook together. Once the lentils are cooked, blend the soup. Serve hot with lots of fresh chopped parsley and lime juice. This soup freezes really well too.
Here is how I make it…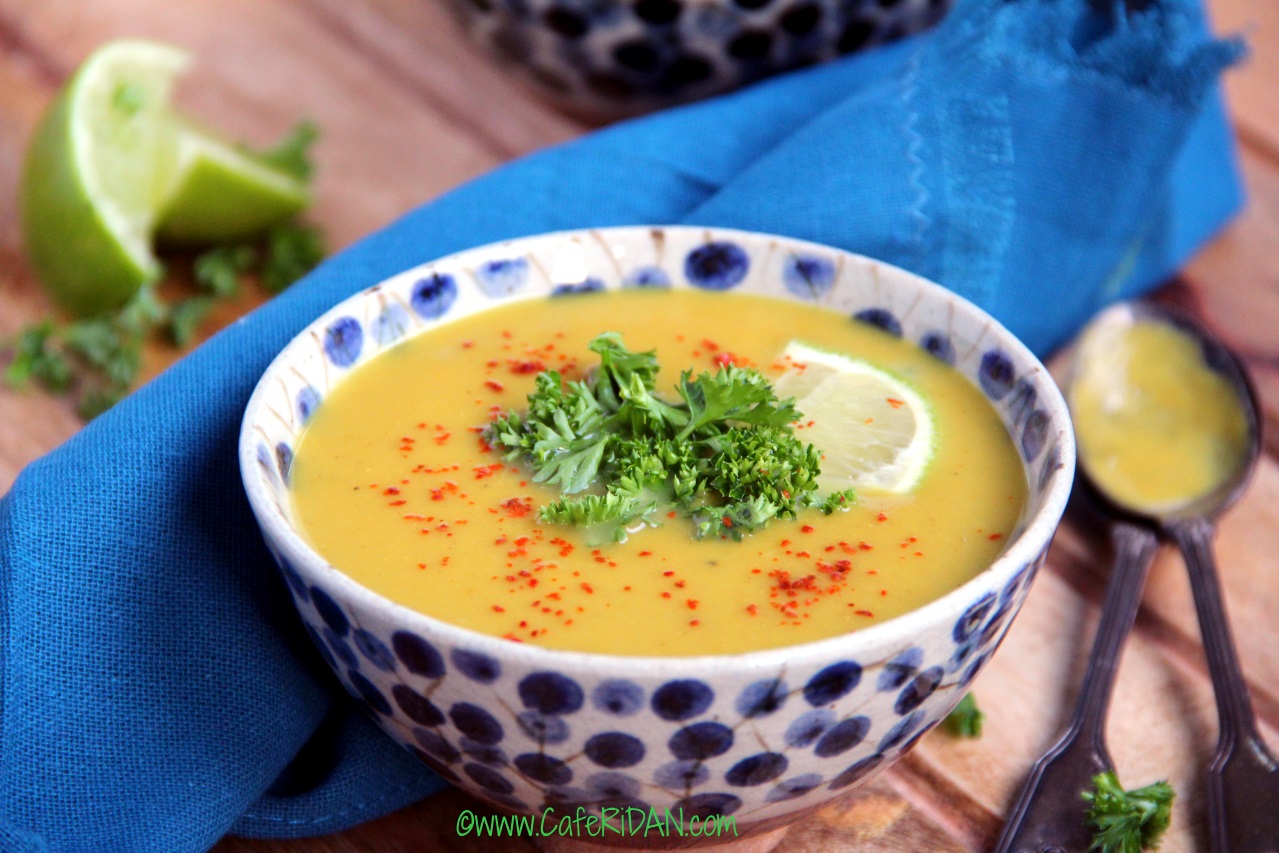 LENTIL SOUP
2018-02-23 16:46:30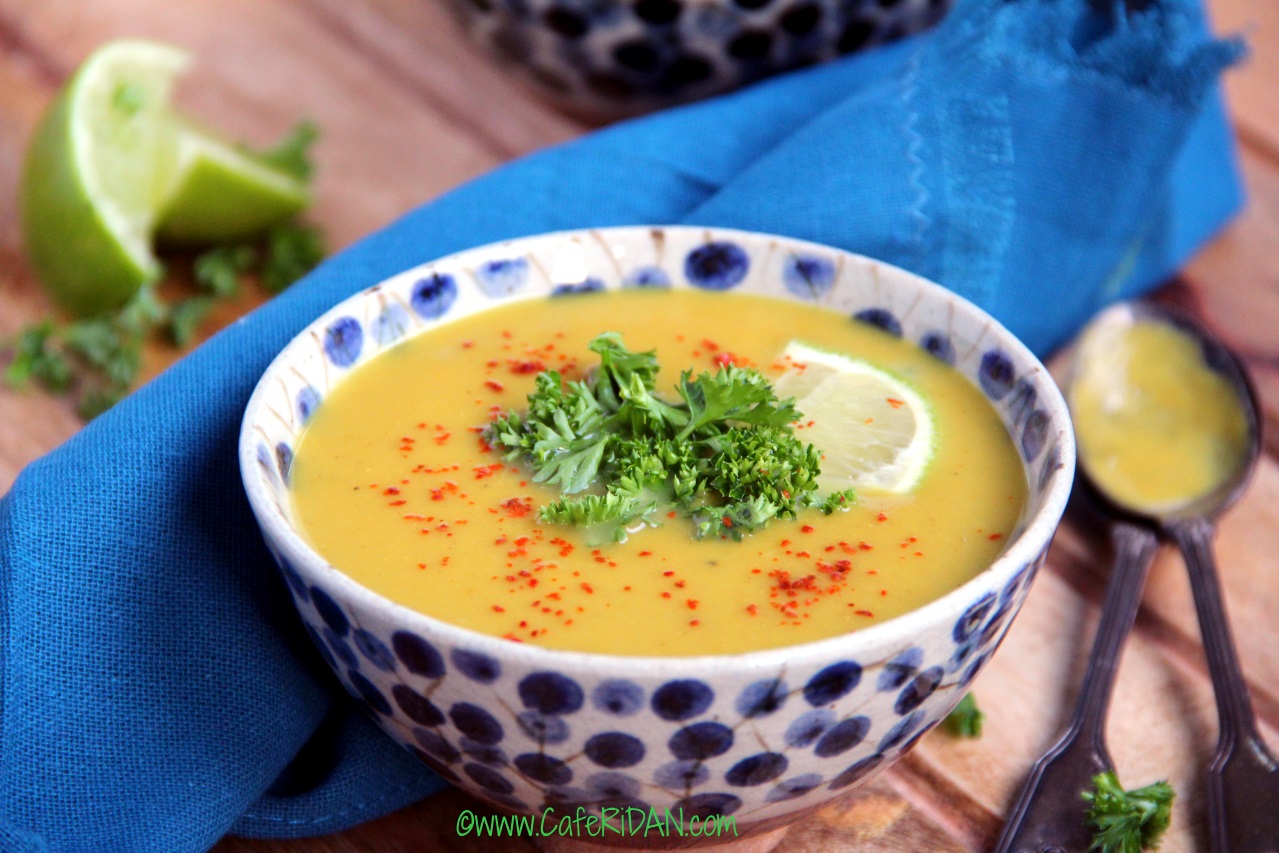 Serves 4
Ingredients
2 tablespoons olive oil
1 cup onions, diced
1 cup celery, diced
1 cup carrots, diced
2 garlic pods, finely chopped
2 teaspoons salt
1 teaspoon pepper
1 cup orange lentils/lal masoor dal, washed and drained
1 teaspoon turmeric powder
2 teaspoons cumin powder
5 cups chicken or vegetable stock
Chopped parsley and lime juice to serve
Instructions
Heat olive oil in a medium sauce pan or dutch oven.
Add onions, celery, carrots, garlic, 1 teaspoon of salt and ½ teaspoon pepper. Sauté until lightly brown and translucent. About 7-8 minutes.
Add lentils, turmeric, cumin powder and the remaining salt and pepper. Sauté for 2-3 minutes, stirring often.
Add chicken or vegetable stock. Bring to a boil and then lower the heat to medium high. Cover and cook until lentils are cooked through. This should take about 20-25 minutes. You know the lentils are cooked when they are soft and mushy. Let the soup cool slightly and then blend it with an immersion blender or in the food processor.
To serve bring the soup back to a boil and serve hot with fresh chopped parsley and lime juice.
Notes
If you are using the Instant pot, use the saute function to saute all the vegetables and lentils and then set to the soup function.
If you are using a pressure cooker, saute the vegetables and lentils in the pressure cooker and then pressure cook for two whistles on medium high heat.
Café RiDAN https://www.caferidan.com/