This homemade granola recipe is super easy to put together and packed with nutrients. It is crunchy, chewy, flavorful and perfect for breakfast or a snack any time of the day.
What I love about this granola is that it is not overly sweet. I have added honey to lightly sweeten it and the rest of the sweetness comes from the apricots and raisins. The cranberries and gogi berries add a slight tartness and a boost of vitamin C. I use almonds and pecans in my granola but feel free to change it up and use any nuts that you like. I have also used gluten-free rolled oats but regular rolled oats are just fine. Also, I love all things coconut so in addition to shredded coconut I have also used coconut oil but you can replace it with regular vegetable oil if you like.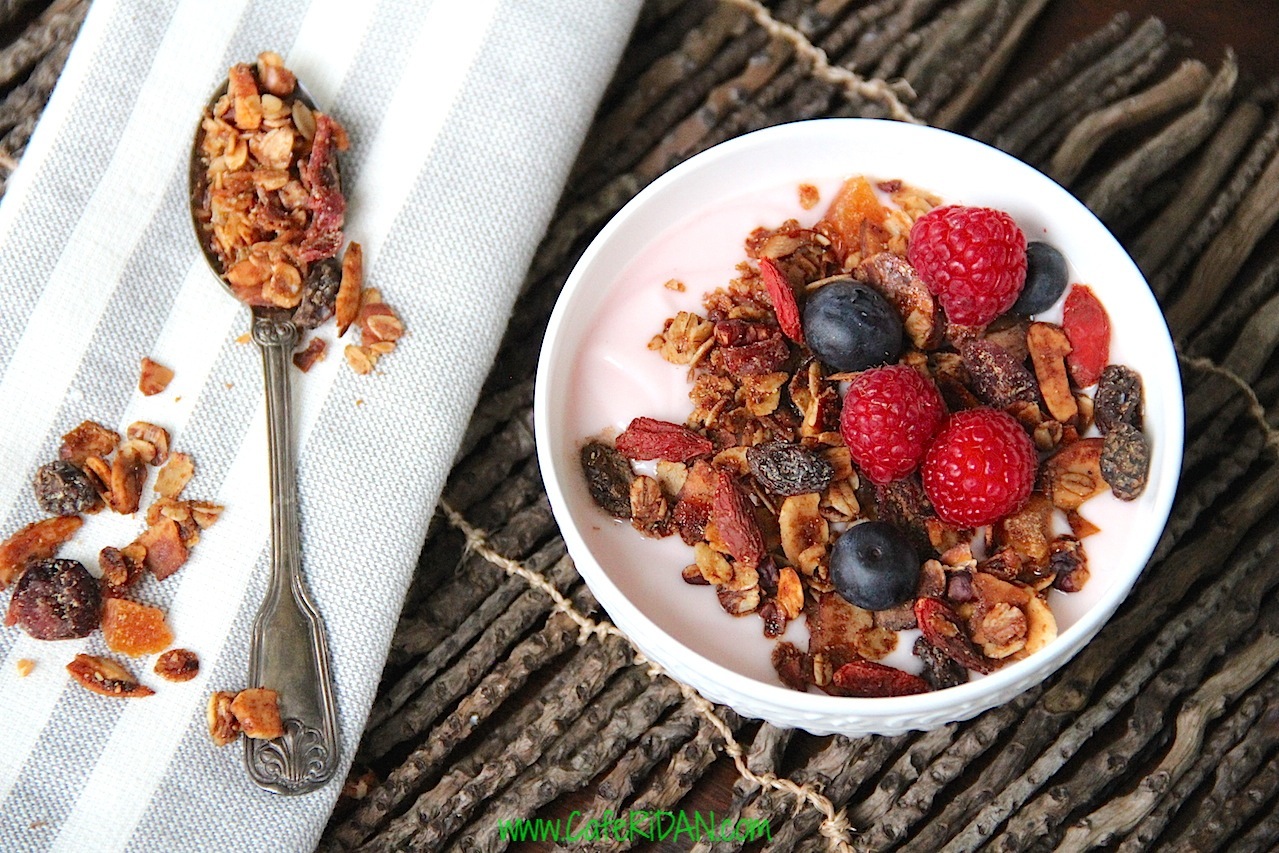 You can have this granola with milk, yogurt, fruit, sprinkle it over a chia seed pudding, add it to muffins or just eat it as is. Here is how I make it…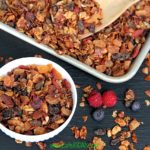 GRANOLA
2018-02-17 00:02:35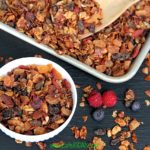 Ingredients
4 cups gluten-free or regular rolled oats
2 cups almonds, chopped or sliced
1 cup pecans, chopped
2 cups shredded unsweetened coconut
½ cup coconut oil, melted
½ cup honey
1 tablespoon vanilla
¼ cup flax seed meal
1 ½ cups dried apricots, chopped
1 cup raisins
1 cup cranberries
1/2 cup gogi berries
1 teaspoon ground nutmeg
1 tablespoon cinnamon powder
Instructions
Preheat oven to 350 degrees F.
In a bowl mix together oats, almonds, pecans, coconut, coconut oil, honey and vanilla. Spread on a baking sheet and bake for 45 minutes stirring every 10 minutes so that the mixture browns evenly.
Allow the mixture to cool completely and then mix with the rest of the ingredients until everthing is well combined.
Store in an air tight jar for up to 3 weeks.
Café RiDAN https://www.caferidan.com/