With the holidays round the corner, I am always looking for delicious, easy to make appetizers and side dishes. My zucchini and ricotta tart is one of them. It is light, creamy and easy to make. Karan and I love anything that has puff pastry around it!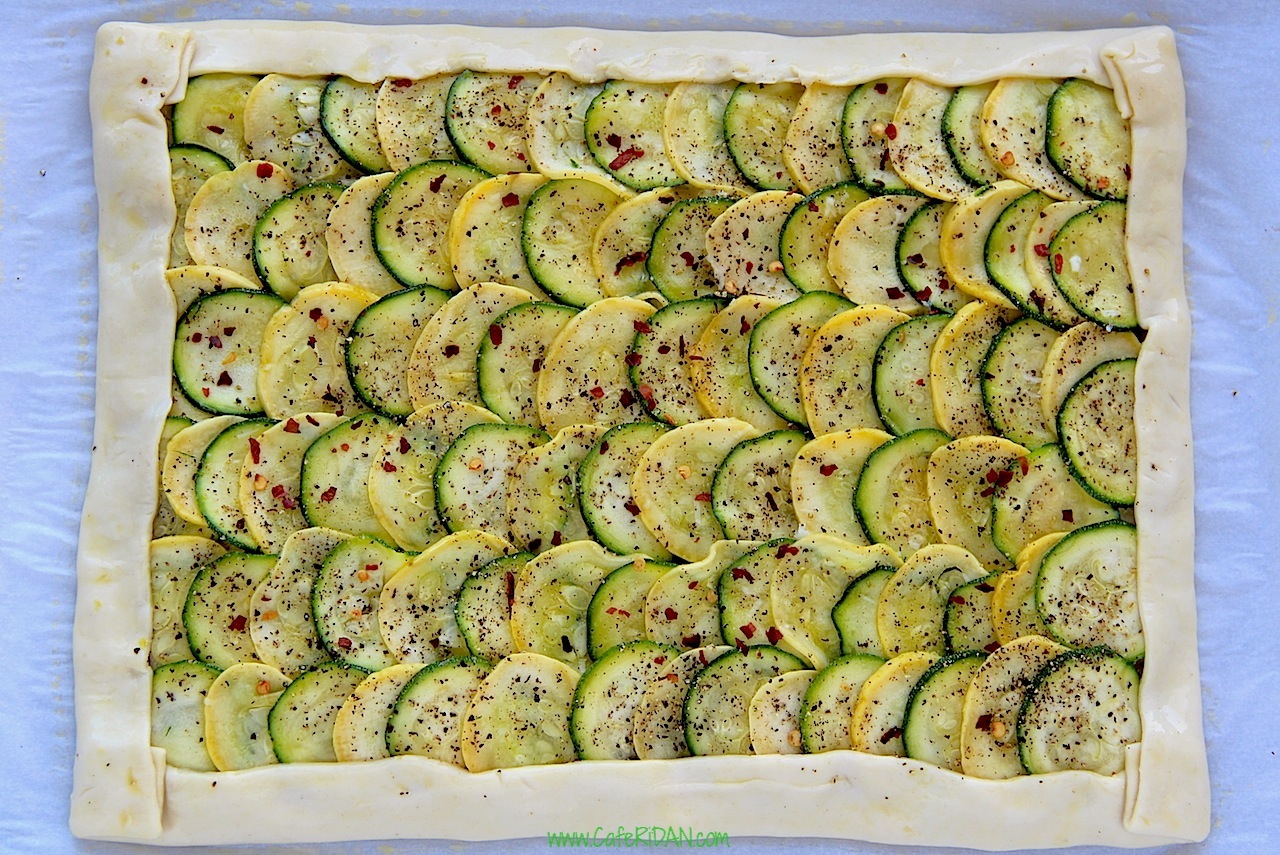 I make this tart with zucchini and yellow squash. They are both very similar in taste though yellow squash is slightly sweeter. You can substitute one for the other if you like, but personally I love the brightness the yellow and green colors bring to the tart. Since I am lactose intolerant, I make my own ricotta at home with lactose free milk and cream but the store bought one is just fine if you are short on time. The ricotta adds to the creaminess of the tart while the lemon zest and thyme add an amazing freshness. The addition of gruyere cheese gives a slightly salty and nutty flavor to the tart. If you cannot find gruyere cheese, substitute with parmesan.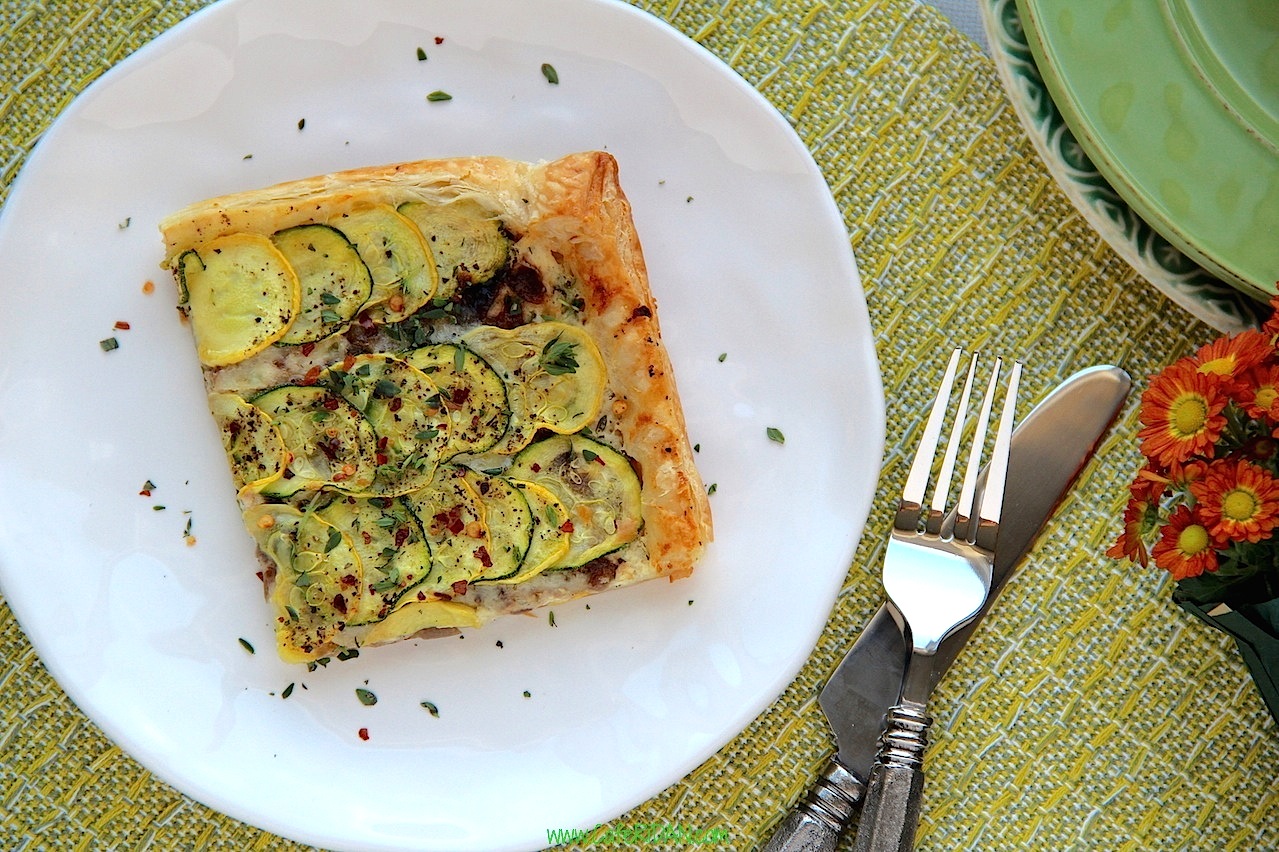 This tart can be assembled up to four hours ahead of time and refrigerated until ready to bake. It is a great vegetarian option for an appetizer, side dish or even with evening tea.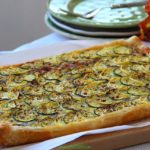 Zucchini and Ricotta Tart
2016-11-12 23:12:24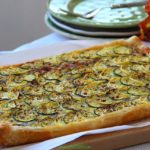 Ingredients
1 zucchini, sliced thin
1 yellow squash, sliced thin
1 onion, finely chopped
2 tablespoons fresh thyme
1 tablespoon lemon zest
1 cup gruyere cheese, grated
1 cup ricotta
1 teaspoon salt
1 teaspoon pepper
¼ teaspoon red pepper flakes
Egg wash, 1 egg beaten with a teaspoon of water
2 tablespoons olive oil
1 sheet frozen puff pastry, thawed
Instructions
Heat a small pan with 1 tablespoon olive oil. Add chopped onions with a pinch of salt, cover and let the onions cook on low heat. Cook for about 10-12 minutes stirring occasionally until the onions are lightly brown and caramelized. Set aside to cool.
Cut off the ends of the zucchini and yellow squash. Slice into thin rounds. Place in a colander, toss with half a teaspoon of salt and set aside. After 30 minutes place the zucchini and squash on a clean dishtowel, roll up and gently squeeze out the excess water. Toss in a tablespoon of olive oil and set aside.
In a bowl, mix the ricotta, cooled onions, thyme, lemon zest, salt and ¾ teaspoon of pepper.
Preheat the oven to 400 degrees f.
Gently roll out the thawed puff pastry. Brush the pastry with a thin layer of the egg wash. Leaving an inch border on the sides spread the ricotta mixture all over. Sprinkle with gruyere cheese.
Arrange the zucchini and yellow squash in any pattern that you like. Sprinkle with freshly ground pepper and red pepper flakes. Gently fold over the one inch border to prevent the filling from spilling out. Brush the edges with a little more of the egg wash.
Bake for 30-35 minutes until pasty is puffed and golden.
Café RiDAN https://www.caferidan.com/