On Thursday night my friend Clara invited me over for a steak dinner. The steak was so yummy…grilled to perfection with a great char on the outside and moist and juicy inside. To go along with the steak, I made my mom's potato and apple salad. Actually everyone in my family makes this salad with their own variations.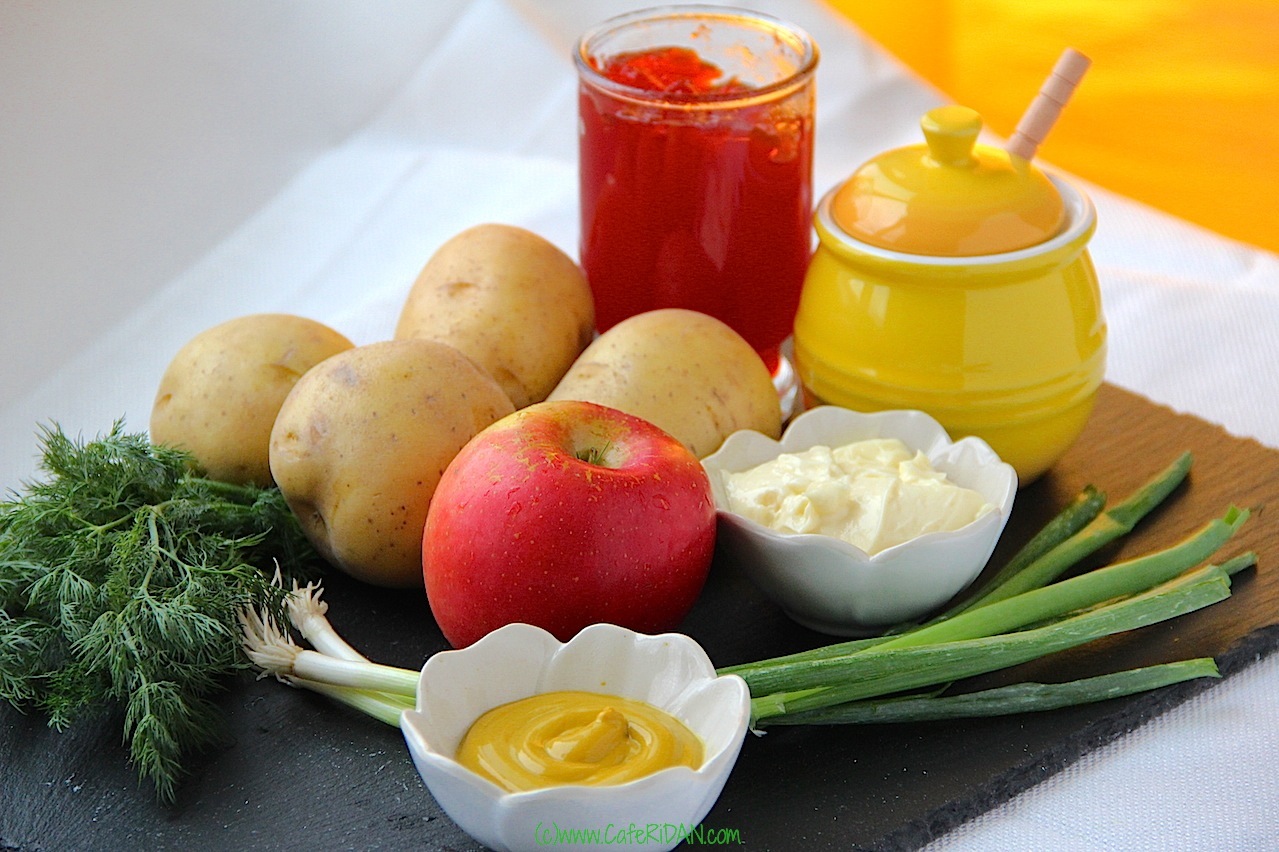 The potato salad is nice and creamy. The addition of greek yogurt adds a slight tanginess to the salad and makes the dressing lighter. Although if you like you can also use only mayonnaise. The mustard and red pepper jelly adds a peppery bite. I always love to add a little bit of maple syrup or honey to most of my dressings to balance out the flavors. Even in this salad, the maple syrup adds a slight smoky sweetness to bring all the flavors together.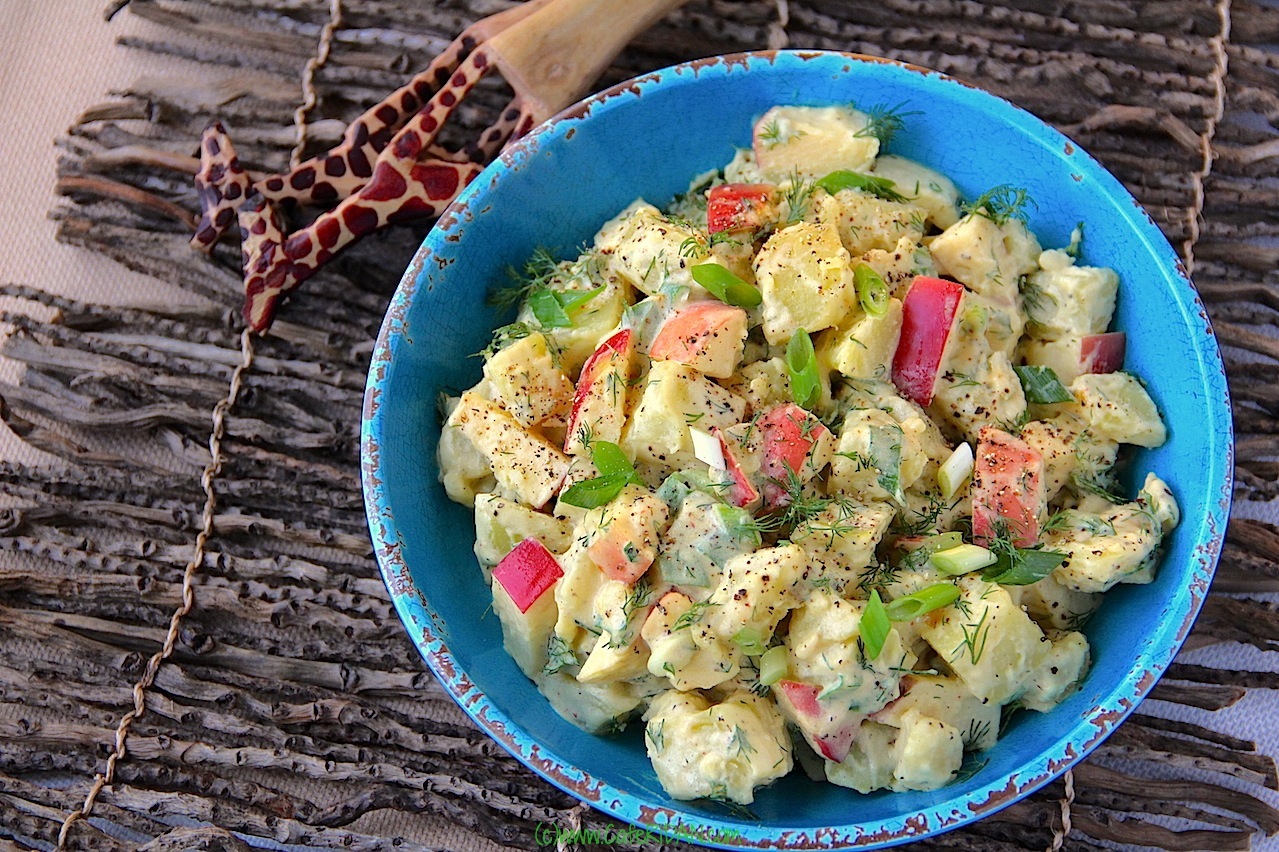 This salad is very versatile so feel free to add whatever herbs or topping you like. Clara suggested adding cooked lobster…yummmmm… Even the addition of chopped boiled eggs would be great.
Here is how I make it…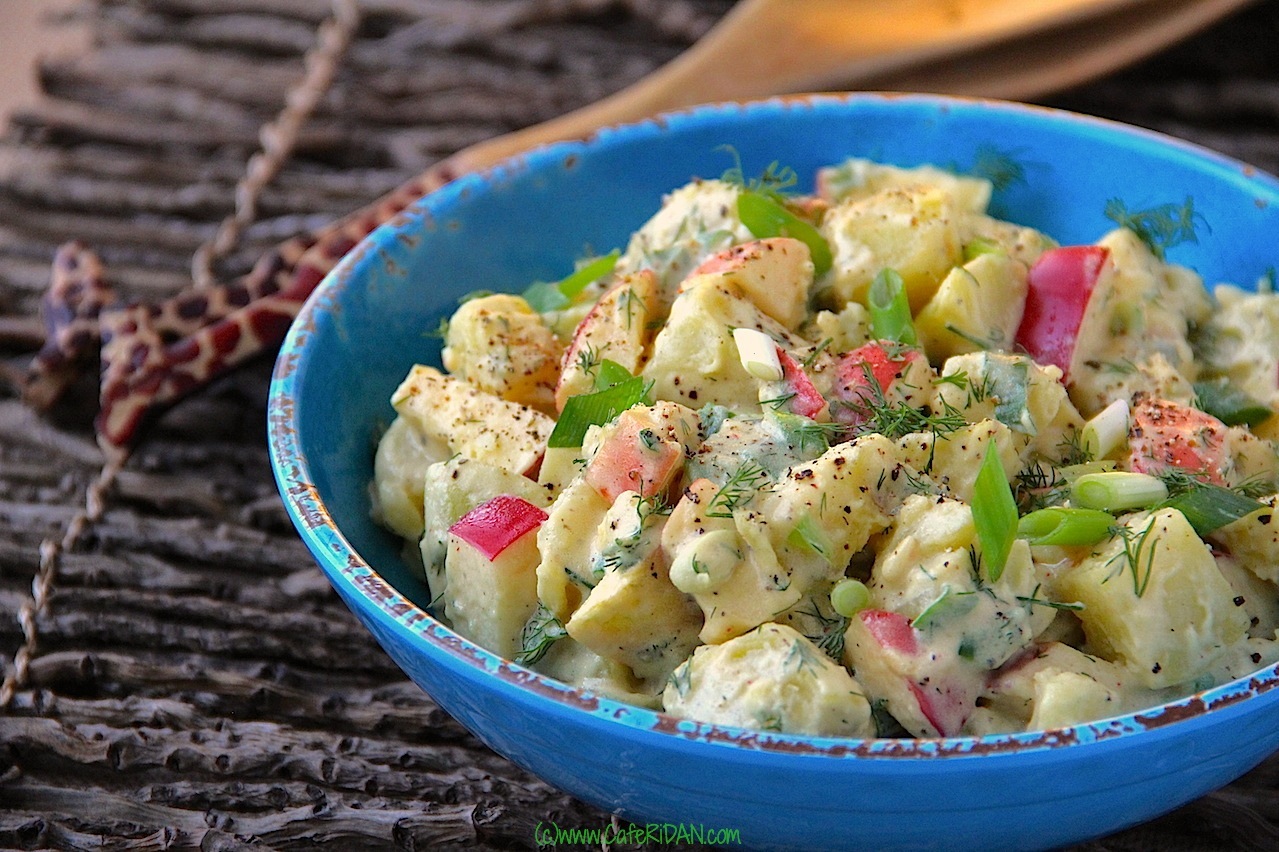 POTATO AND APPLE SALAD
2016-12-04 07:59:18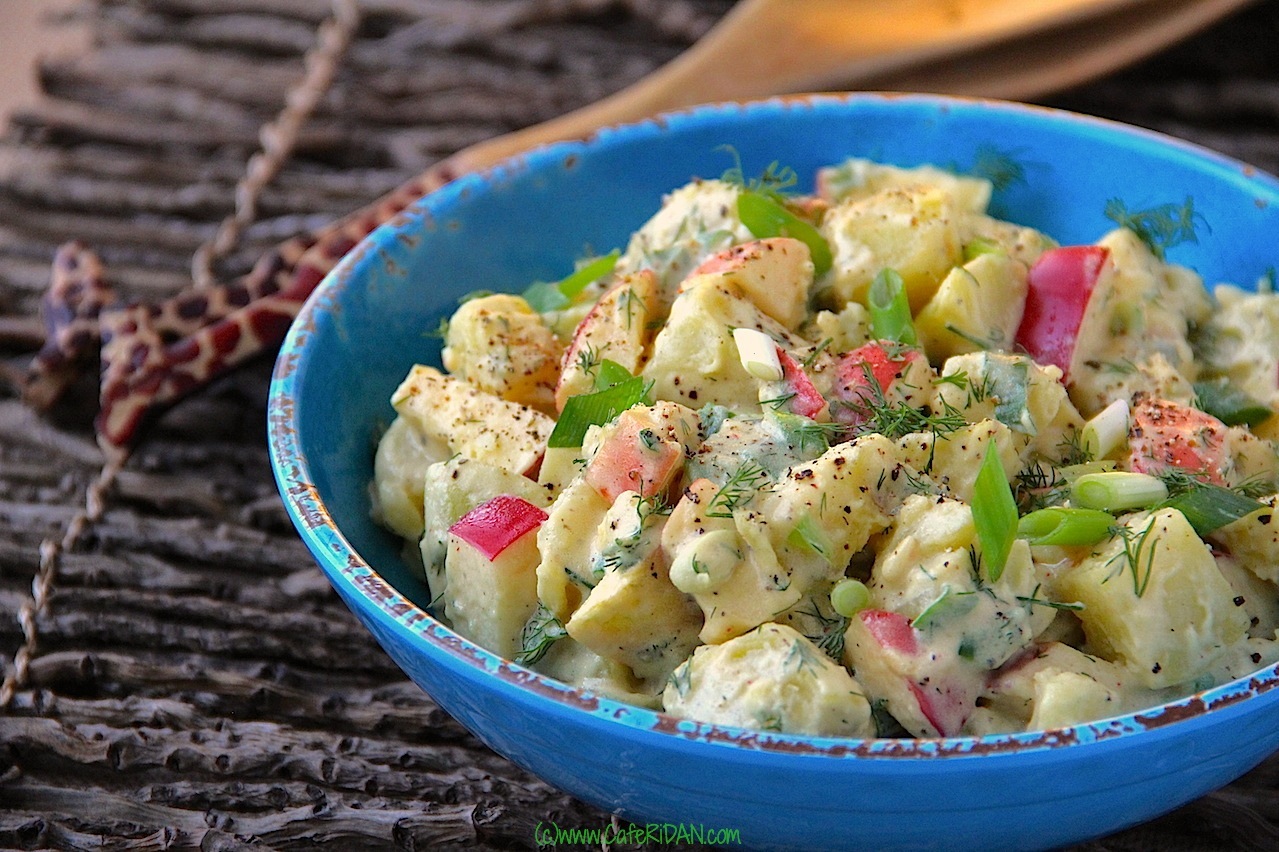 Ingredients
4 potatoes, peeled and diced
1 apple, diced small
3 scallions, chopped
2 tablespoons dill, chopped
3 tablespoons mayonnaise
2 tablespoons greek yogurt
1 teaspoon red pepper jelly
2 teaspoons mustard
1 tablespoon maple syrup
1 teaspoon pepper
1½ teaspoon salt
Instructions
Peel and dice 4 potatoes. Add to a pot full of cold water with a teaspoon of salt. Boil until potatoes are fork tender. Strain potatoes and set aside to cool.
In a bowl whisk together mayonnaise, greek yogurt, mustard, red pepper jelly, maple syrup, pepper and ½ teaspoon of salt.
Once the potatoes are completely cooled add diced apples, scallions and dill. Pour the dressing over it and mix well.
Allow the salad to chill in the fridge for at least an hour before serving.
Notes
Tip: When boiling potatoes always add potatoes to cold water. Adding potatoes to boiling water will not allow them to cook evenly. They cook on the outside but will be raw inside.
Café RiDAN https://www.caferidan.com/