Merry Christmas Everyone!
Karan always complains that I don't make him anything with Nutella, so for our anniversary this year I decided to make him Nutella French Toast for breakfast. It was the best present ever. I don't think anything makes Karan happier than good food. Our love for food is what brought us together in the first place. He is the one who inspired and encouraged me to start this blog. He continues to support me every step of the way whether it's helping with new ideas, pictures, editing and of course his favorite part…taste testing! My culinary journey and this blog would definitely not have been a reality without him.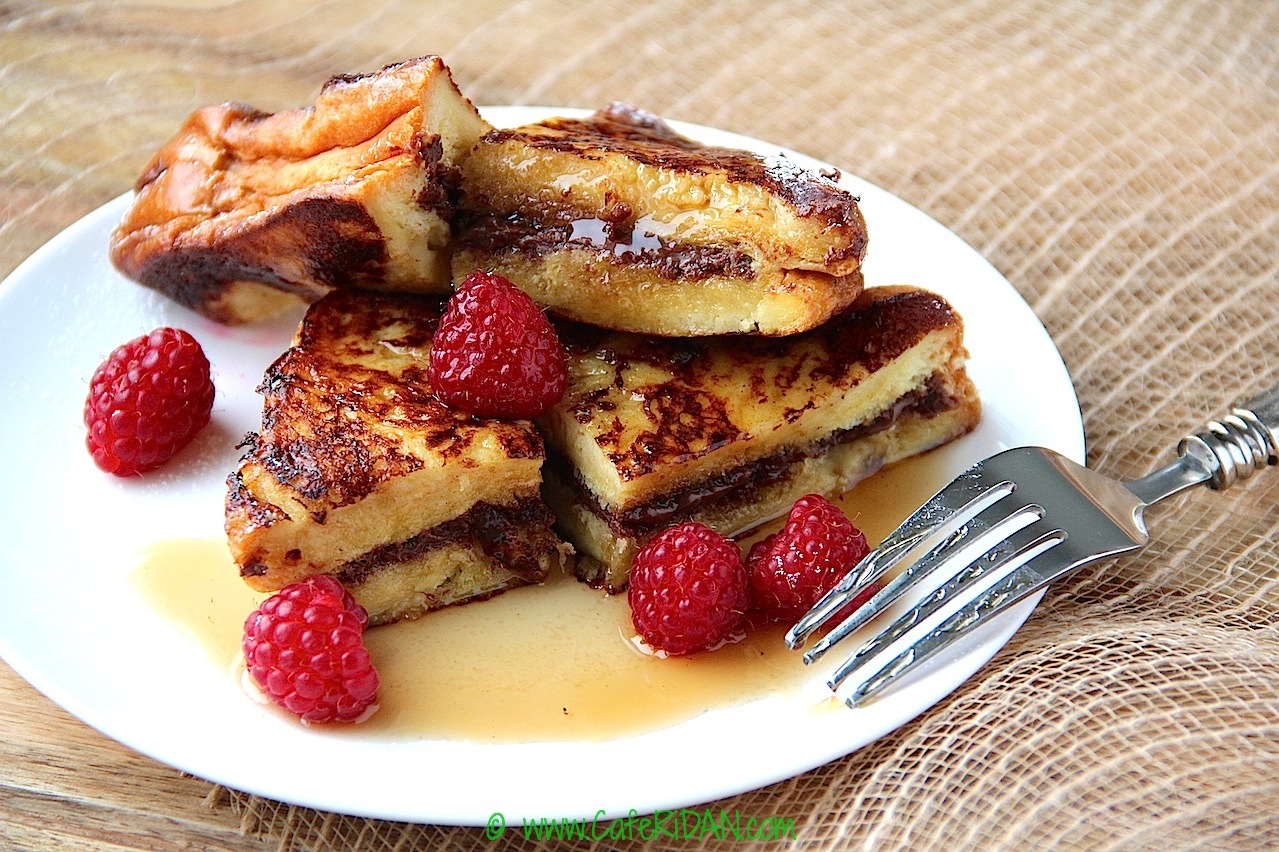 Ok so getting back to the Nutella French toast. It's divine! Crunchy and sweet on the outside with a gooey melted hazelnut chocolate Nutella filling and warm maple syrup drizzled all over the top. I have used brioche bread but feel free to use any kind of bread that you like. I like brioche because it has a high egg and butter content that makes it rich in flavor but light and fluffy in texture. Try and use a loaf of bread that is a day or two old as it soaks up the egg mixture better. Also remember to cook the French toast on low medium heat. This allows the French toast to cook all the way through.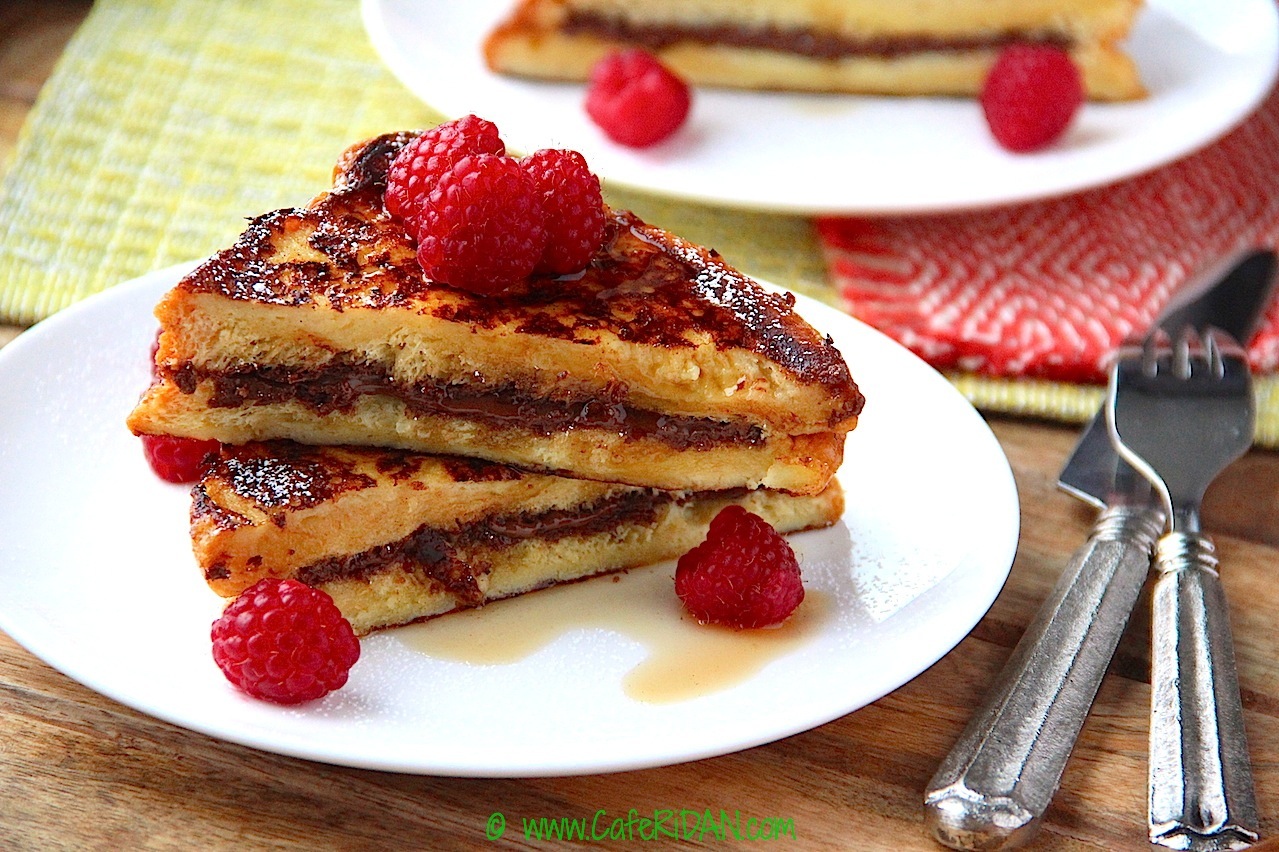 Here is how I make it…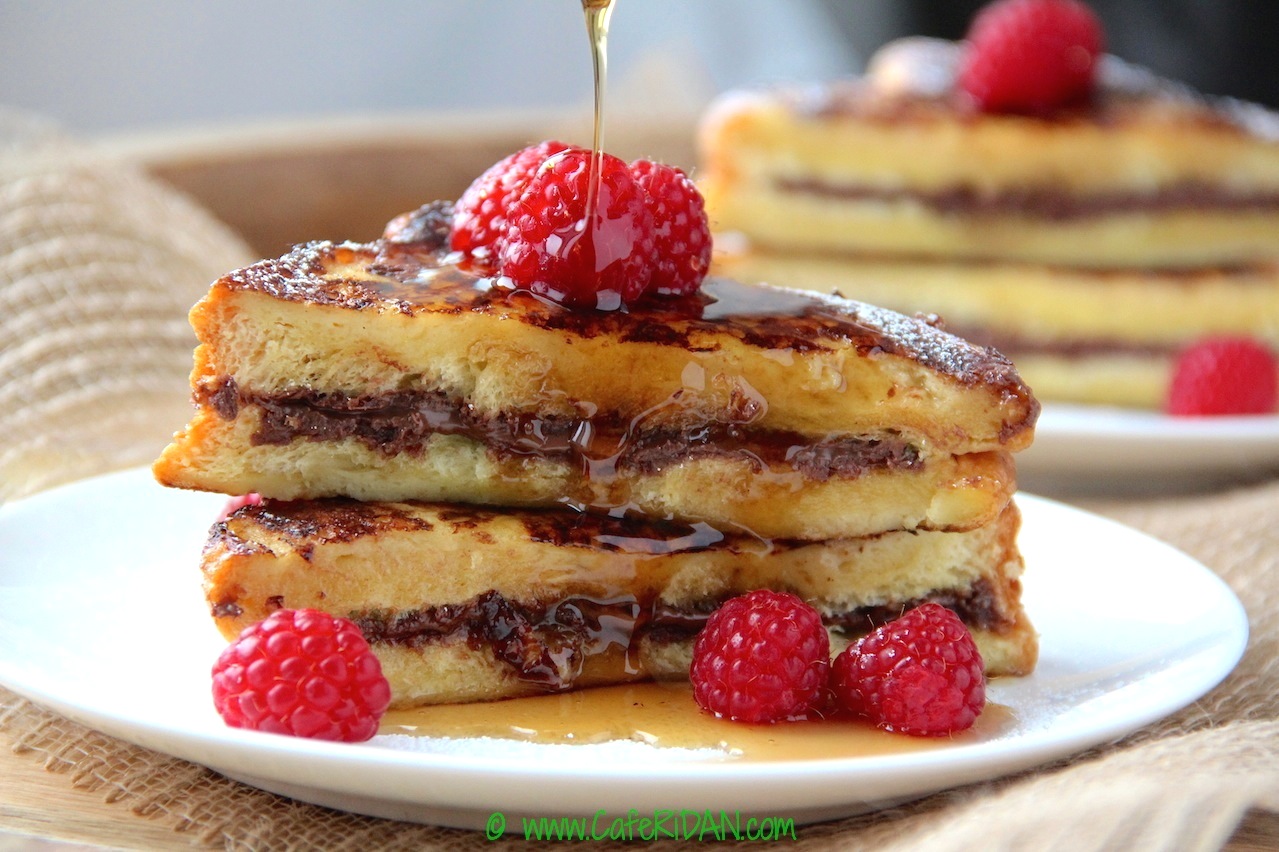 NUTELLA FRENCH TOAST
2016-12-23 21:49:18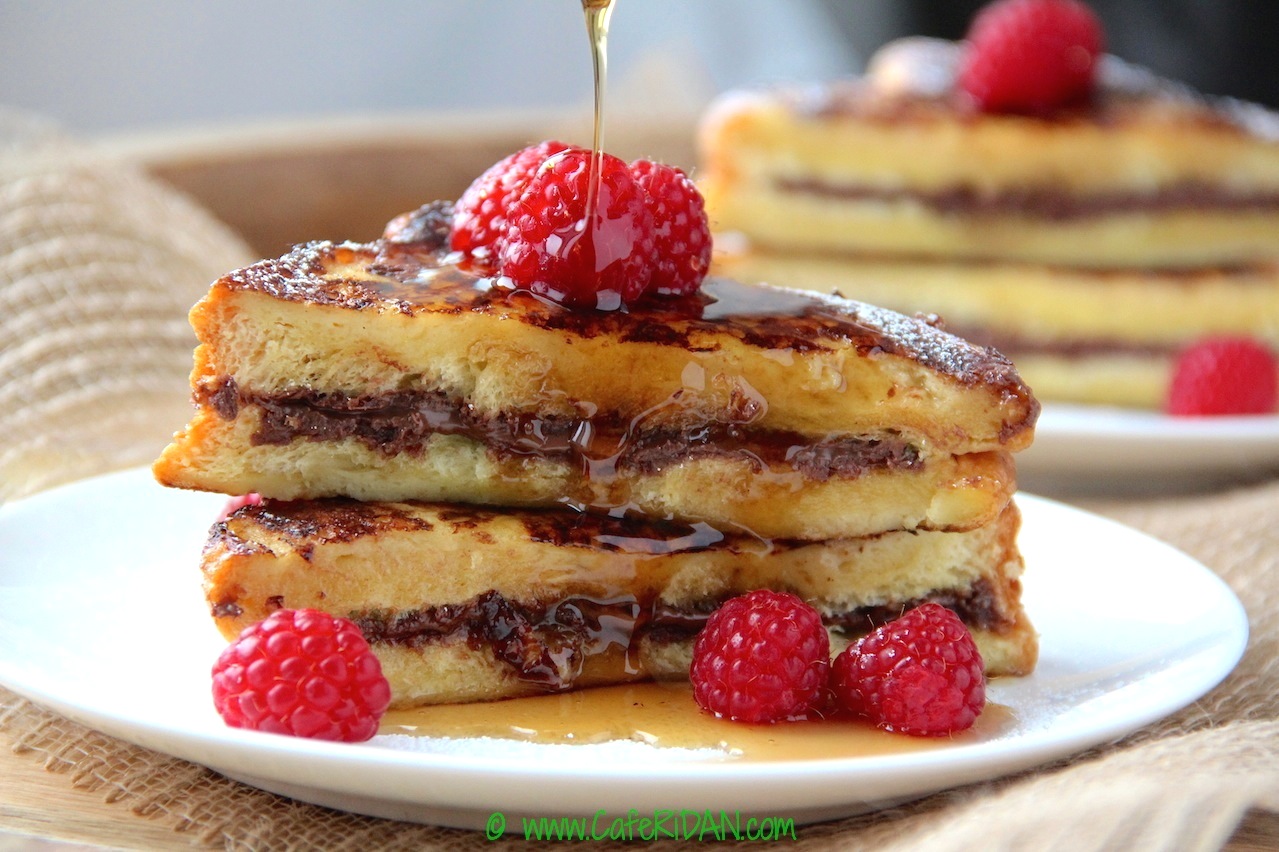 Serves 2
Ingredients
4 slices brioche bread
3 tablespoons Nutella
2 eggs
3 tablespoons milk
1 tablespoon sugar
2 tablespoons unsalted butter
Warm maple syrup, for serving
Raspberries, for garnish
Instructions
Whisk together eggs, milk and sugar. Set aside.
Generously apply Nutella to one side of each slice of bread. Make two sandwiches with the Nutella side inside. Soak the sandwich in the egg mixture for 5 minutes turning it half way through.
Meanwhile, heat a frying pan or skillet on medium heat. Add butter to the pan and let it melt.
Carefully place the sandwich in the pan and let it cook on low to medium heat for about 3-4 minutes a side until crisp and golden on both sides. Do not cook on high heat otherwise the French toast will get cooked on the outside but remain raw inside.
Serve with warm maple syrup and fresh raspberries, strawberries or sliced bananas.
Café RiDAN https://www.caferidan.com/