I am just bananas over bananas! I eat one every single day and banana bread is an absolute favorite in my home. It is great for breakfast in the morning, a teacake or as dessert. I love to have a slice of banana bread toasted with butter while sipping on a hot cup of coffee in the morning. I tell myself it's dessert and it's good for me. It has bananas, eggs, nuts and milk… you have to agree with me here!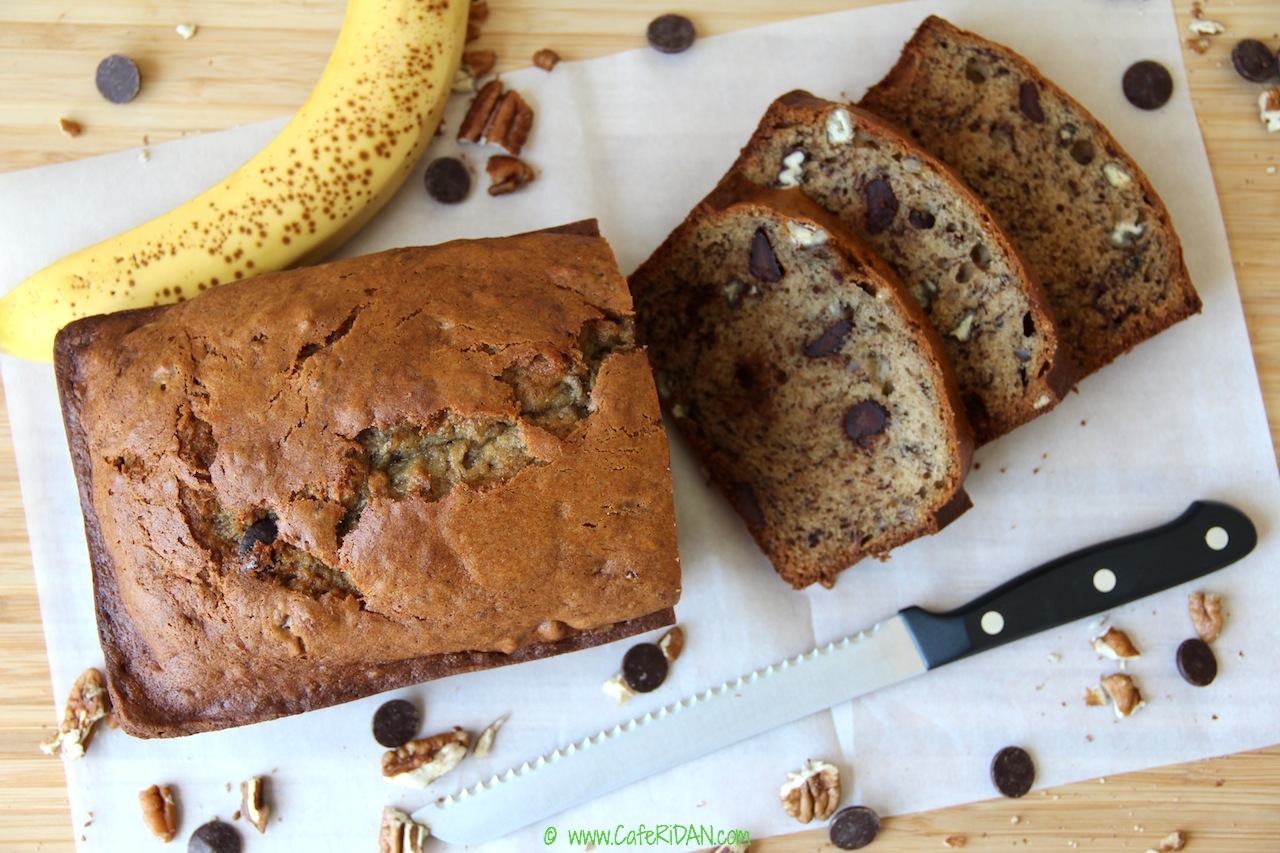 This recipe calls for 4 medium bananas which might seem like a lot but, that is what gives the bread so much flavor and keeps it moist. I also add pecans or walnuts and chocolate chips. While it is completely optional, I highly recommend adding them.
This bread freezes very well. I cut individual slices, wrap them in plastic wrap and put them in the freezer. Whenever you want to enjoy a slice, just microwave it for about a minute. It is moist and delicious.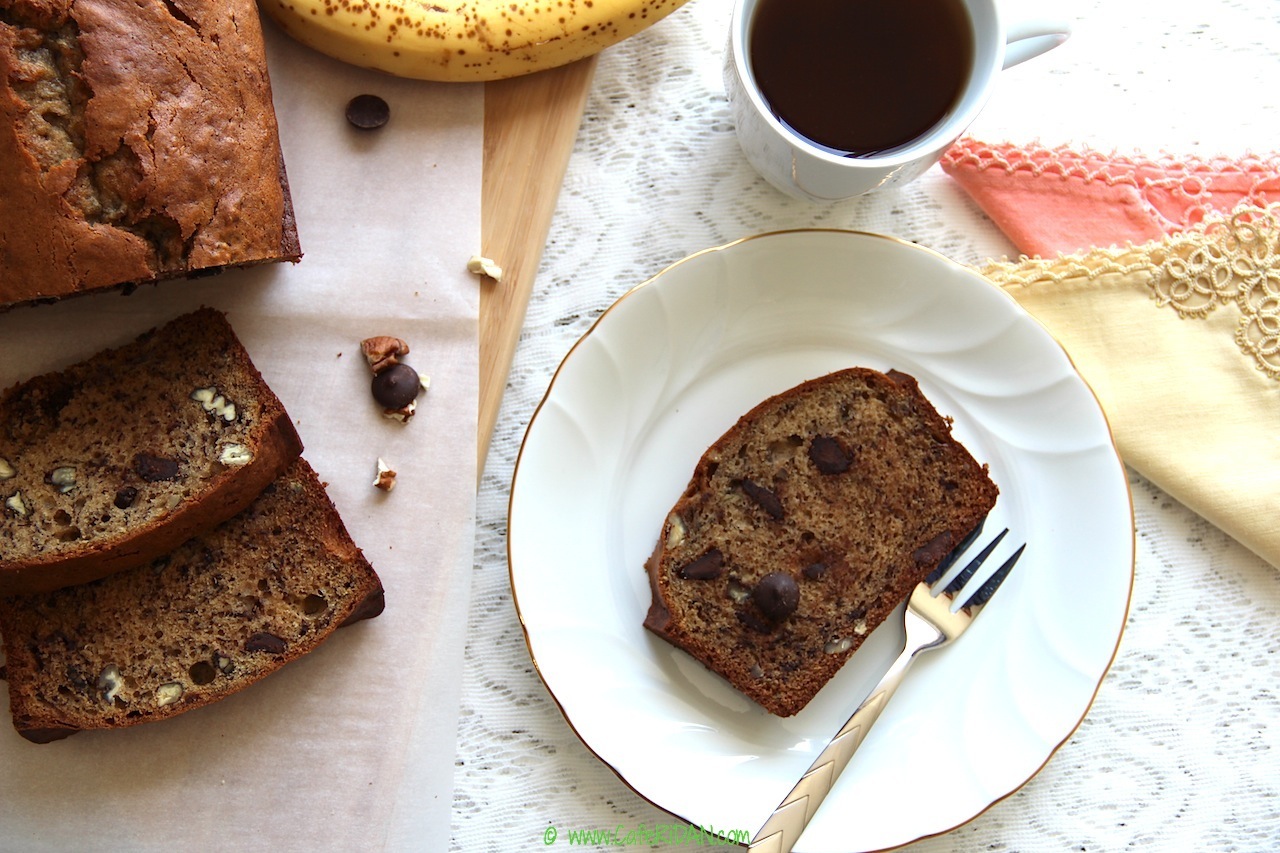 Here is how I make it.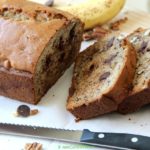 BANANA BREAD
2016-04-24 20:58:45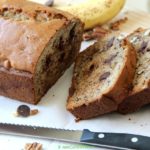 Ingredients
4 medium bananas, mashed
1 2/3 cup flour
1 teaspoon baking soda
¼ teaspoon salt
¼ teaspoon cinnamon powder
¼ teaspoon ground nutmeg
¾ cup sugar
2 eggs, at room temperature
½ cup oil
¼ cup milk
1 teaspoon pure vanilla extract
1/3 cup chopped pecans (optional)
1/3 cup semi-sweet chocolate chips (optional)
Instructions
Preheat oven to 350*F.
Beat together sugar and eggs till thick, pale and creamy. About 10 to 12 minutes.
Drizzle in oil and beat for another minute.
Add mashed bananas, milk and vanilla. Beat for another minute.
In another bowl mix together flour, baking soda, salt, cinnamon powder and nutmeg.
Take 2 tablespoons of the flour mixture and toss the nuts and chocolate chips in it. This prevents the nuts and chocolate chips from sinking to the bottom of the bread.
Fold the flour mixture, nuts and chocolate chips into the banana mixture until completely mixed.
Prepare a 9 by 5 inch loaf pan with non-stick baking spray or butter and flour. You can also line the pan with parchment paper if you like.
Pour the batter into the prepared loaf pan and bake for 55 to 60 minutes or until a toothpick inserted into the center of the bread comes out clean.
Café RiDAN https://www.caferidan.com/