My mom and I love a good crisp biscotti with our cup of coffee. The first time I tried this recipe was when my mom was visiting me for the first time after I got married. They turned out perfectly. We enjoyed them with our hot cups of coffee and some memorable mother daughter bonding time! What makes them even more special is that now my one year old daughter loves to eat them. Not so much to bond with me but as teething cookies!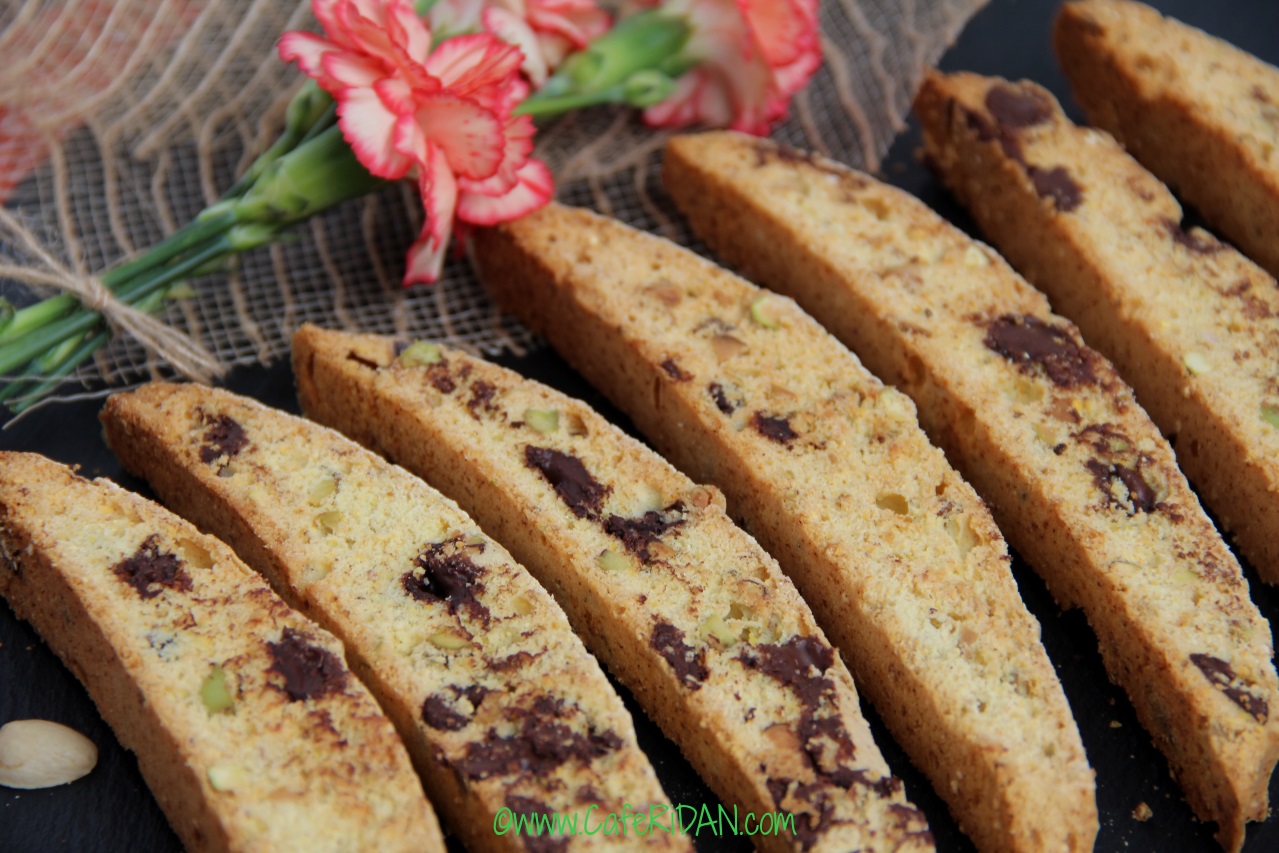 What is great about this recipe is the use of cornmeal and no butter. The cornmeal gives the biscotti an amazing crunch. The original recipe by Giada de Laurentiis is with almonds and lemon. I have made many different variations of this recipe ever since but my favorite is this pistachio, chocolate and orange. Feel free to use any other nuts instead of the pistachios if you like.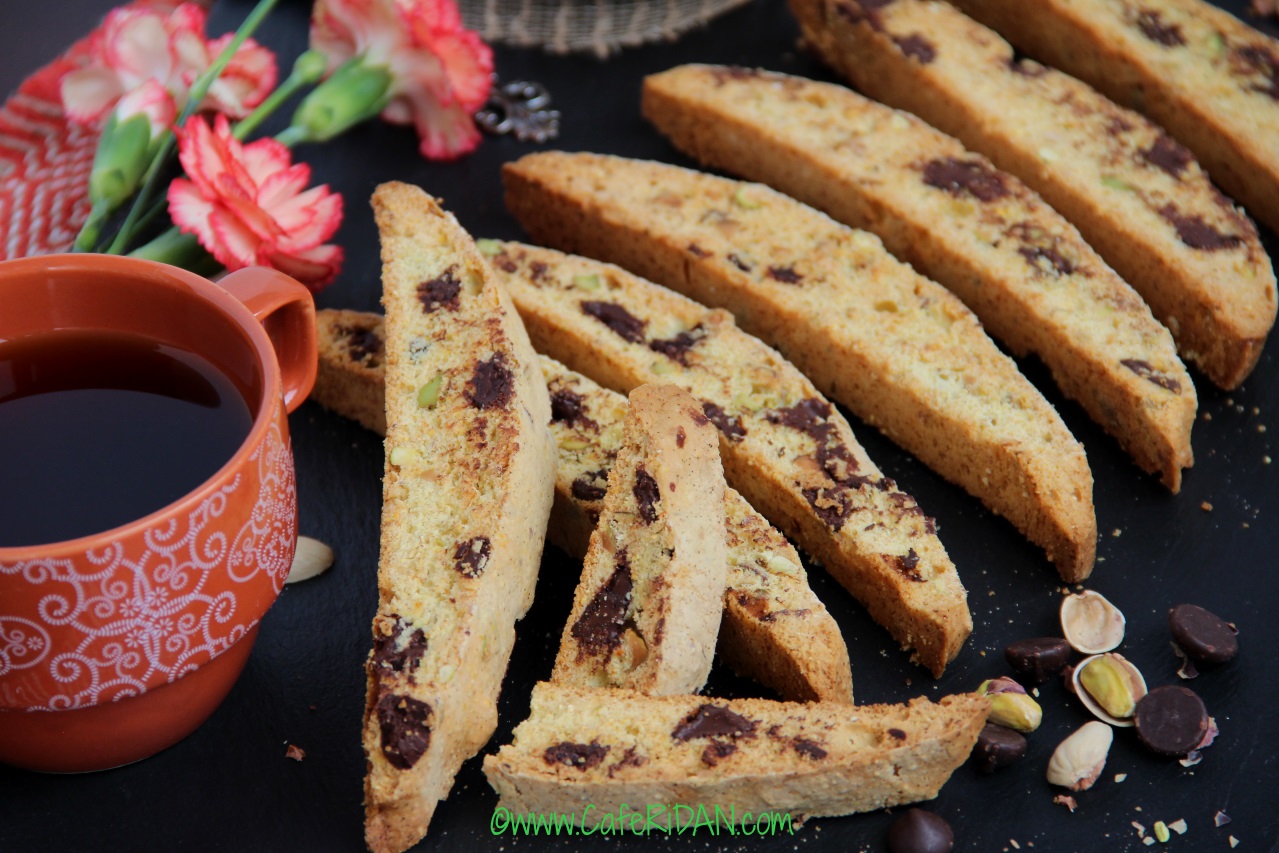 They stay really well in an airtight container for about three weeks.
Here is how I make it…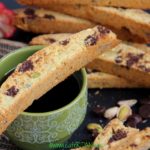 PISTACHIO, CHOCOLATE & ALMOND BISCOTTI
2018-03-30 14:05:26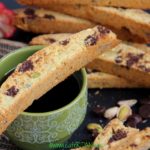 Ingredients
2 cups all-purpose flour
¾ cup yellow cornmeal
2 teaspoon baking powder
1 teaspoon salt
1 cup sugar
3 eggs
2 tablespoons orange zest
1 cup pistachios, chopped
1 cup dark chocolate chips
Instructions
Preheat the oven to 325 degrees F or 165 degrees C.
In a bowl whisk together flour, cornmeal, baking powder and salt. Set aside.
In another bowl beat the eggs with an electric mixer for a minute until fluffy. Then slowly add the sugar and beat for another 3-4 minutes until pale and creamy.
Add the orange zest and mix.
Slowly add in the flour mixture and mix until just combined.
Fold in the pistachios and chocolate chips. The mixture will be sticky.
Let the mixture rest for 5 minutes.
Meanwhile spray a baking sheet with nonstick cooking spray.
Divide the dough evenly into 2 equal mounds and place on the prepared baking sheet. Wet your hands slightly to moisten and form into 2 (9 by-3-inch) logs. Space the logs evenly apart. They will spread while baking.
Bake for 35 minutes. Then remove from oven and allow it to cool slightly.
Using a serrated knife cut the logs crosswise into ¾ inch slices.
Arrange the biscotti back on the baking sheet cut side down and bake for another 20 minutes until the biscotti is light golden.
Remove from oven and allow it to cool completely. Store in an airtight container.
Adapted from Giada de Laurentiis Almond and Lemon Biscotti
Adapted from Giada de Laurentiis Almond and Lemon Biscotti
Café RiDAN https://www.caferidan.com/