Bruschetta is an Italian antipasto, which means grilled bread that has been rubbed with a clove of garlic and topped with olive oil and salt. You can add a variety of toppings to your bruschetta like tomatoes, veggies, cheese, olives, cured meats, herbs and more.
One of my favorite bruschetta topping is heirloom tomatoes that have been marinated in balsamic vinegar, fresh basil and extra virgin olive oil. You can use any kind of tomatoes that you like as long as they are fresh and crisp. I like heirloom tomatoes because they are slightly tart and the different colors make the Bruschetta look so pretty.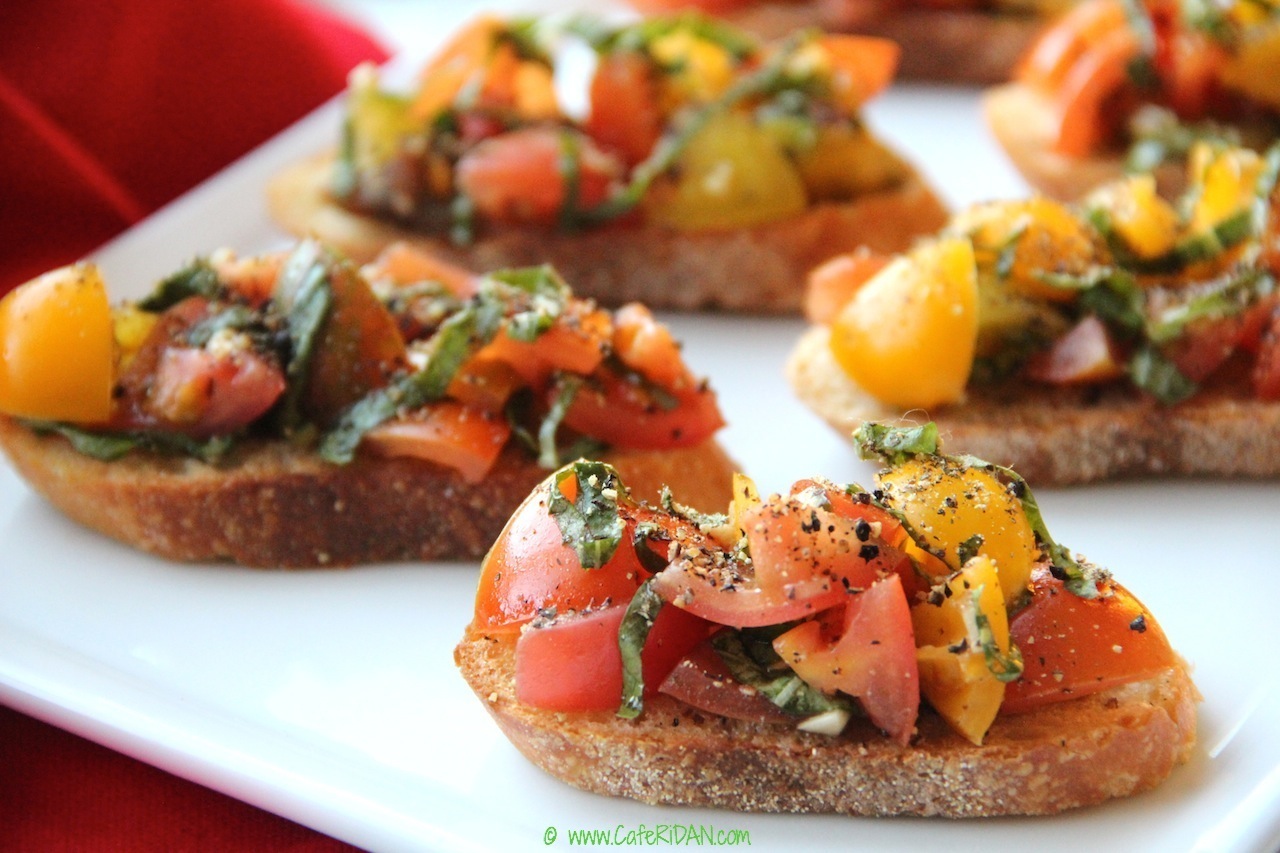 Sometimes in the winter, tomatoes are just bland and lack flavor. One of my teachers at a cooking class gave me a great tip for that. Sprinkle the cut tomatoes with a little bit of salt and a couple pinches of turmeric and let it sit for about 10 minutes. This really helps to extract the flavor from the tomatoes.
Bruschetta is usually served as an appetizer but this recipe is so amazing that I usually end up making a meal out of it. You can make the tomato topping up to an hour before serving.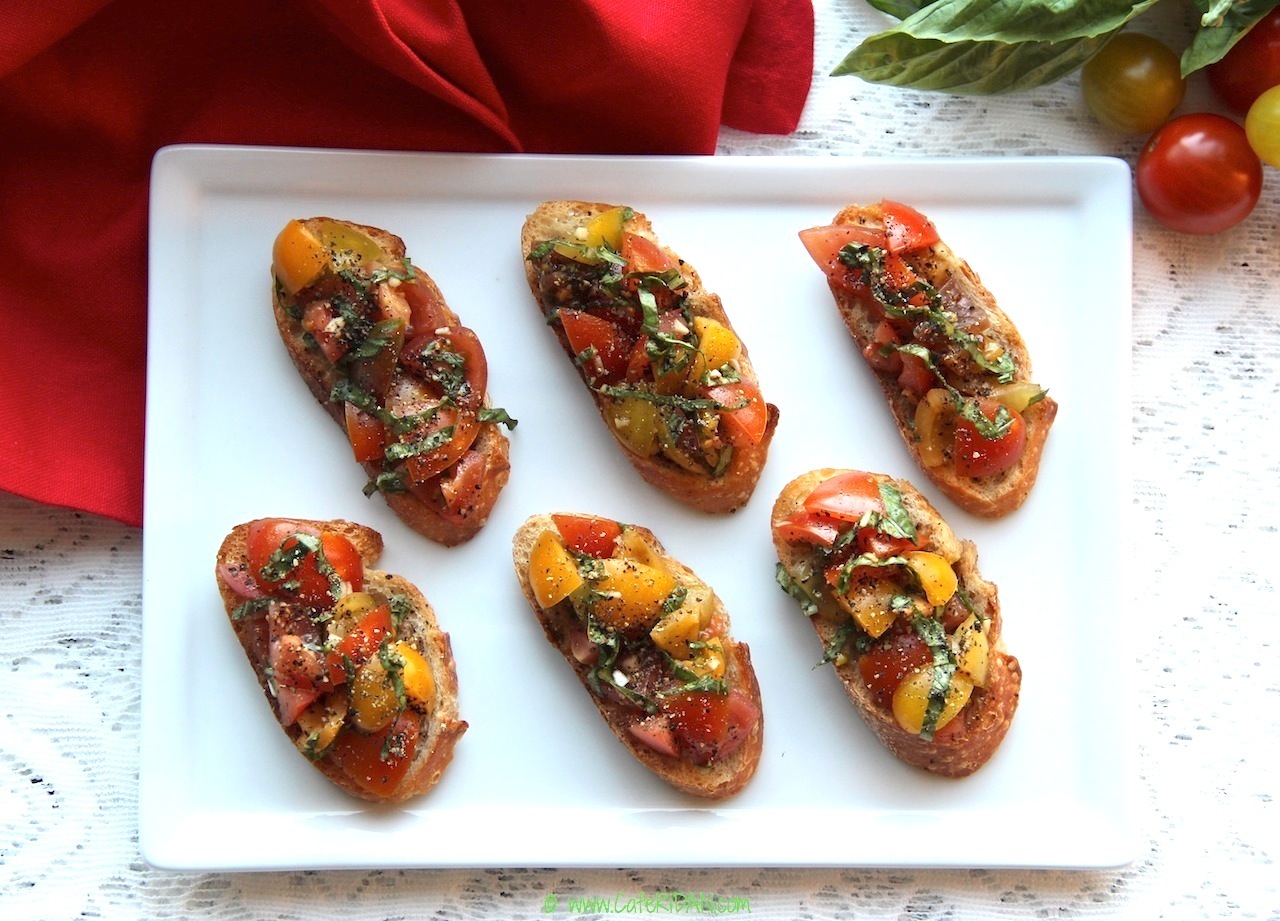 Here is how I make it.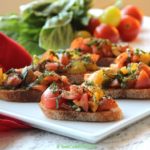 TOMATO AND BASIL BRUSCHETTA
2016-04-29 21:24:29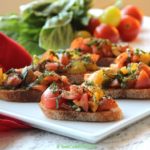 For tomato topping
2 cups Heirloom tomatoes, diced
2 tablespoons basil leaves, julienned
½ tablespoon garlic, finely minced
1 tablespoon balsamic vinegar
1 tablespoon extra virgin olive oil
½ teaspoon salt
A pinch of granulated sugar
½ teaspoon freshly ground pepper
For Bruschetta
12 to 15 diagonal baguette slices
¼ cup extra virgin olive oil
1 to 2 cloves of garlic
Instructions
Combine balsamic vinegar, garlic, salt, pepper and sugar in a medium bowl. Slowly drizzle in 1 tablespoon of the extra virgin olive oil whisking continuously.
Add the chopped tomatoes and basil leaves and toss gently until well combined. Set aside for 10 minutes.
Meanwhile, toast the baguette slices till crisp. Once toasted, brush each slice with a little estra virgin olive oil and slightly rub with a garlic clove. 1 to 2 cloves of garlic should be enough for all 15 slices.
Spoon some on the tomato topping on each slice of toasted bruschetta, sprinkle with freshly ground black pepper and serve.
Café RiDAN https://www.caferidan.com/