This week my nephew, Veer and niece, Mehr are visiting us from India with my sister-in-law Megha. They are the adorable kids of my cousin Nadir who this blog is dedicated to. We have had a fun week with the kids going to the museums, parks, bowling, go-kart racing and a lot of other fun activities. The kids remembered these chocolate chip cookies from last summer and wanted me to make it for them. I asked if they wanted to make them with me and they jumped at the idea. Oh my! We had one heck of a mess on our hands…the kids were covered in flour and cocoa, and so was my entire kitchen. Did we have fun? You bet. It was a great way for them to learn about food and at the end of it all they got to enjoy the delicious cookies they made (and help clean up afterwards).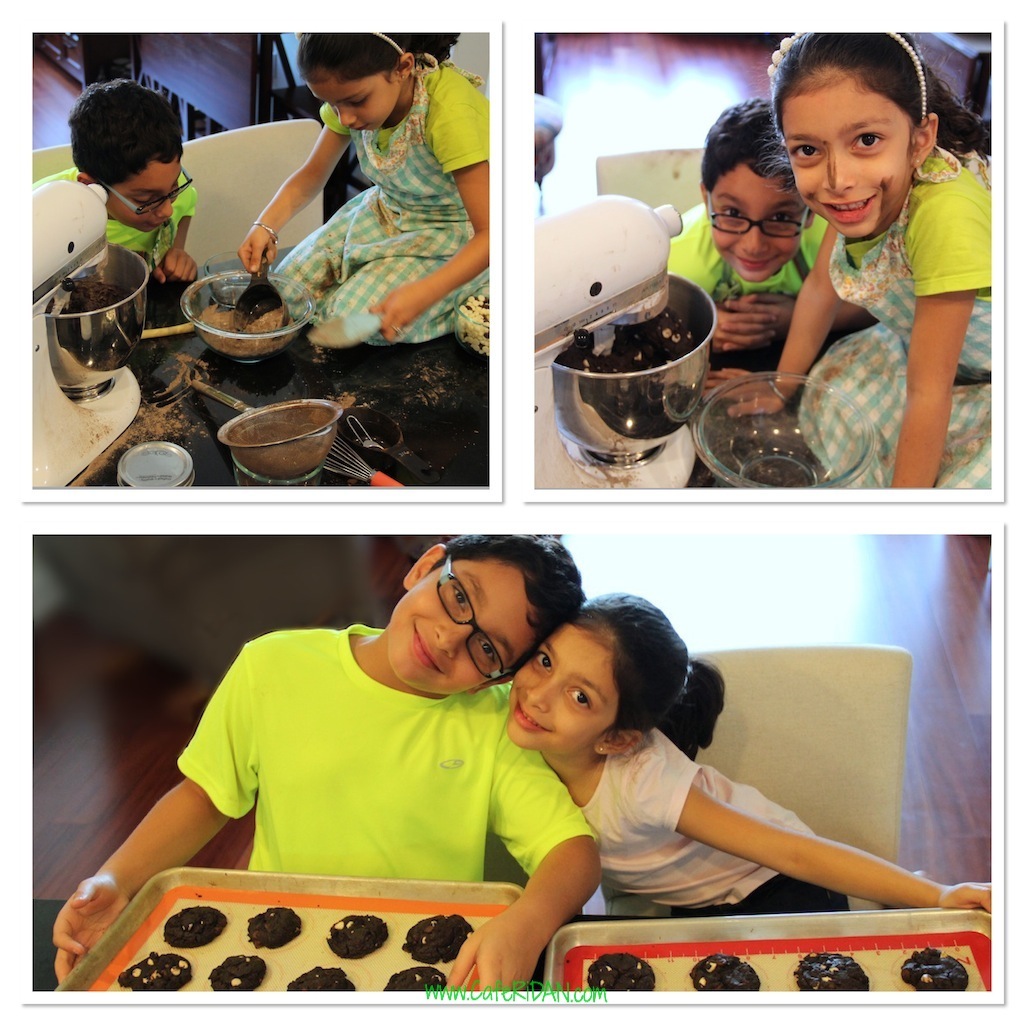 This recipe has been adapted from Kathleen King's (from Tate's Bake Shop, South Hampton) chocolate chip cookie recipe. The cookies will take you straight to chocolate haven. These cookies are soft when you take them out from the oven. As they cool, they get slightly crisp on the outside and remain moist on the inside. It's almost like having chocolate cake with a crust. The addition of salt and coffee bring out the flavor of the chocolate even more. The original recipe has sliced almonds but the kids only wanted chocolate chips. The more the better!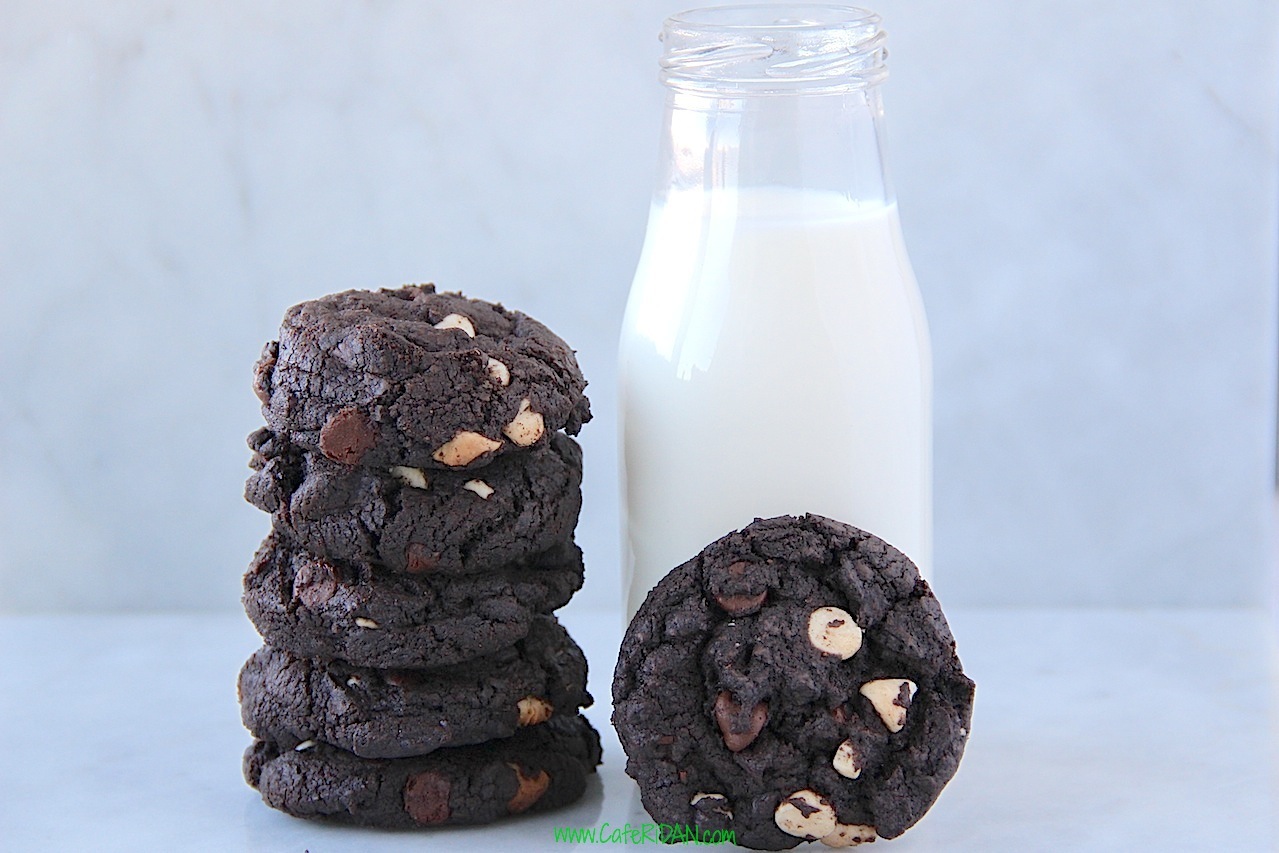 I love to dunk my cookies into a glass of milk…yuuummmy. I don't think any kid would say no to that!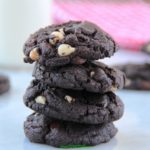 CHOCOLATE CHIP COOKIES
2016-06-11 20:11:13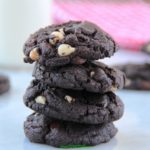 Ingredients
1 ¼ cups unsalted butter
½ cup sugar
1 cup dark brown sugar (tightly packed)
1 egg
1 teaspoon vanilla
2 ¼ cups all-purpose flour
¾ cup unsweetened cocoa powder
1 teaspoon baking soda
½ teaspoon salt
1 teaspoon instant coffee granules
1 ½ cups white chocolate chips
1 cup semisweet chocolate chips
½ cup dark chocolate chips
Instructions
Preheat the oven to 350 degrees F.
In a large bowl or the bowl of a stand mixer, cream together butter and both sugars until pale white and fluffy. About 5 minutes.
Add egg and vanilla essence. Beat for another 2 minutes.
In a separate medium bowl sift together flour, cocoa powder, baking soda, salt and instant coffee granules.
Add the flour mixture to the butter mixture in batches. Mix slightly after every addition.
Once the flour and butter mixtures are well combined, add all the chocolate chips and give it one final mix.
Using a large tablespoon or a small ice cream scoop, drop scoops of the dough couple inches apart on sheet pans lined with parchment paper or silicone baking mats. Do not press the cookies down. They will spread as they bake.
Bake for 12-15 minutes. I baked mine for 13 minutes.
Remove from oven and allow the cookies to cool on the sheet pans for 15-20 minutes. The cookies will be soft when they come out of the oven. They firm up as the cool.
Allow them to cool completely before transferring them to an air tight container. These cookies stay fresh for up to a week.
Notes
Make sure the butter and eggs are at room temperature.
This recipe makes 40 cookies.
Adapted from Kathleen King (Tate's Bake Shop, South Hampton)
Adapted from Kathleen King (Tate's Bake Shop, South Hampton)
Café RiDAN https://www.caferidan.com/