It's the last long weekend of summer. In a month the leaves are going to turn color, the evenings will get nippy and before we know it winter will be here. We are going to be busy with a family wedding this weekend but for all of you planning outdoor parties my grilled salmon with mango salsa is a light and refreshing dish.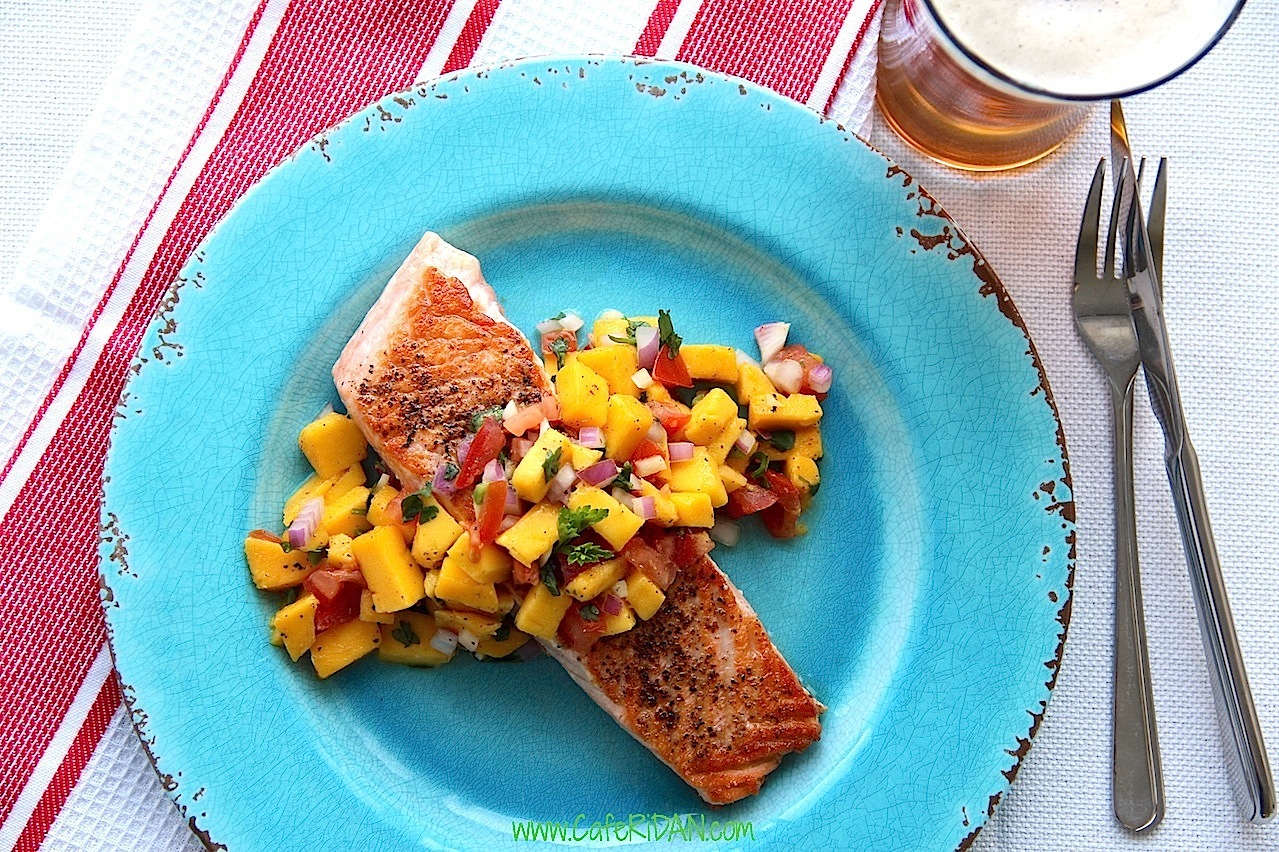 Salmon is one of my favorite fish. It's not fishy yet it has a distinct, delicate flavor, not similar to any other fish really. I love my salmon grilled with a lemon butter sauce or hollandaise sauce with a side of grilled veggies but in the summer months mongo salsa is my favorite accompaniment to grilled salmon. I always prefer to use fresh salmon instead of frozen. The texture and flavor is just not the same. Also if you are using salmon with the skin on cook the skin side down first. Another tip I will give you is to never over cook your salmon. It just gets dry and tasteless.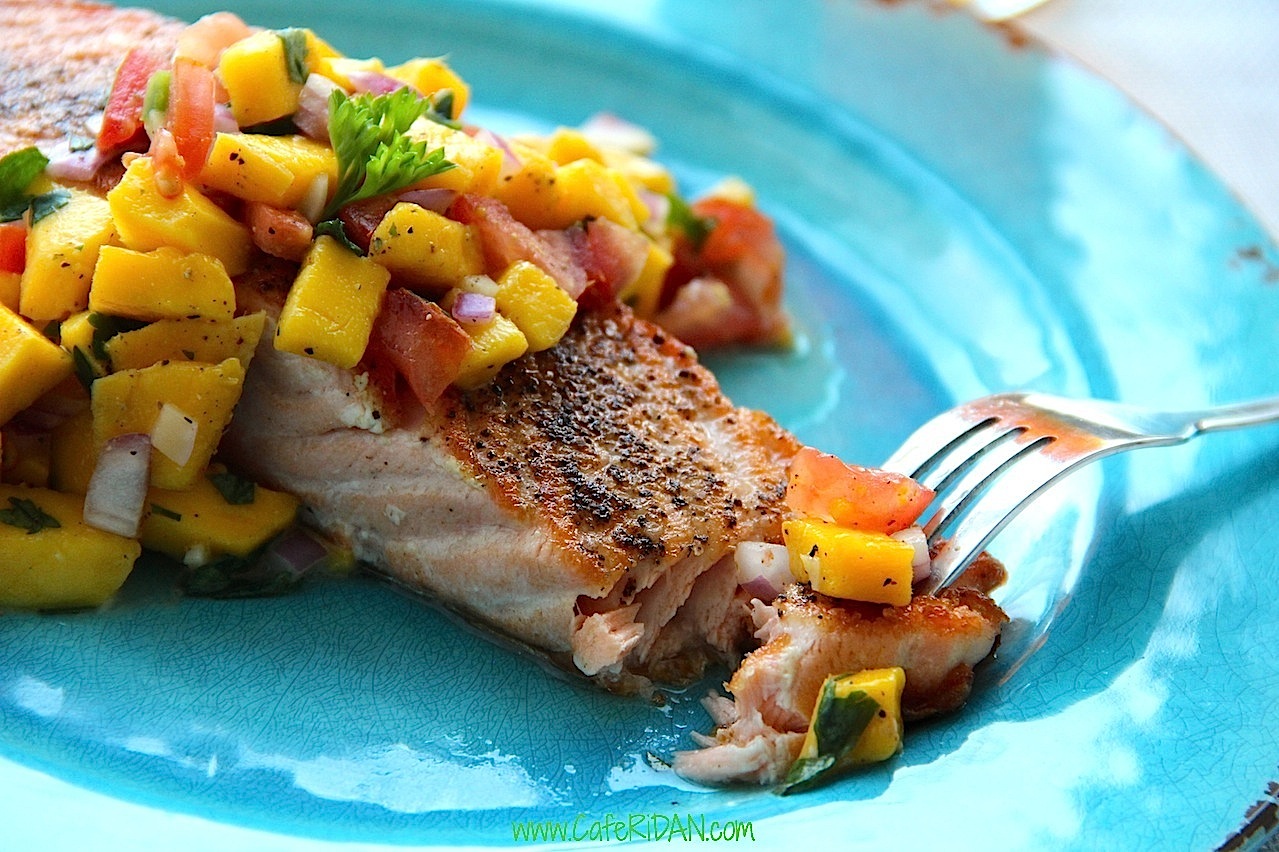 The warm, flaky, moist salmon along with the cool, refreshing and flavorful salsa is summer in the mouth which leaves you wanting more with every bite.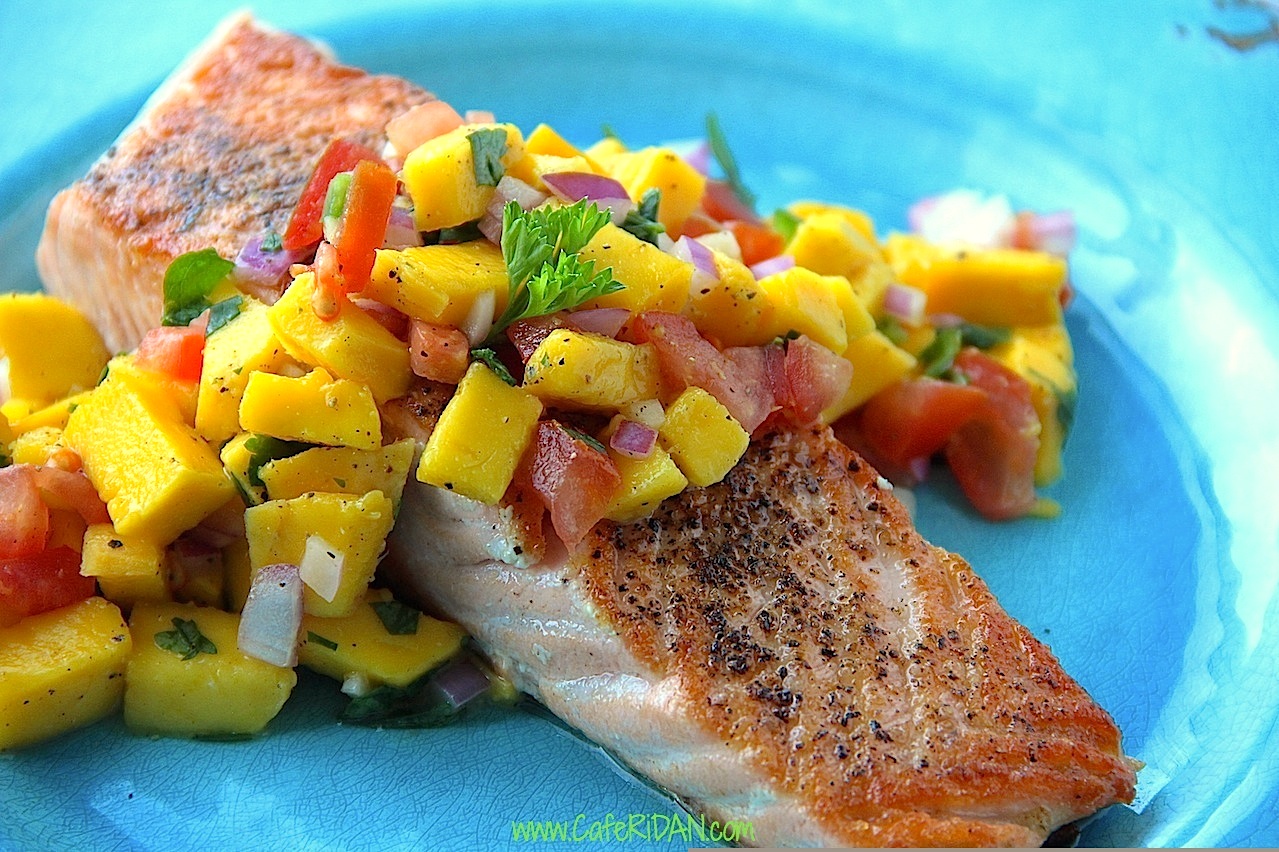 GRILLED SALMON WITH MANGO SALSA
2016-09-02 20:32:14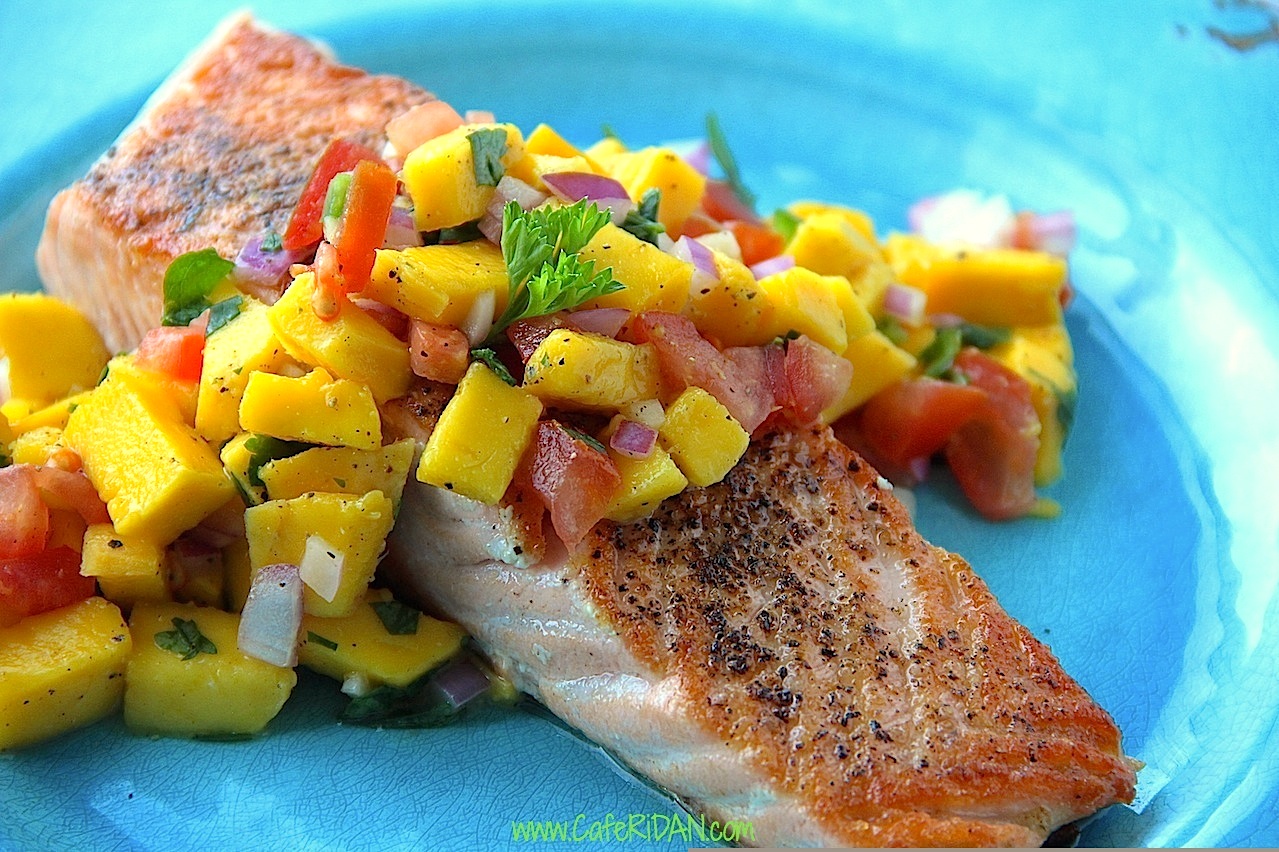 Serves 2
For Mango Salsa
1½ cups mango, diced
½ cup tomato, diced
¼ cup red onion, finely chopped
½ tablespoon jalapeno, chopped
¼ cup cilantro, chopped
2 tablespoons lime juice
½ teaspoon salt
½ teaspoon pepper
¼ teaspoon fine sugar
For Salmon
2 Salmon steaks
½ teaspoon salt
½ teaspoon freshly ground pepper
1 tablespoon olive oil
For Mango Salsa
In a medium size mixing bowl combine all the ingredients and mix well.
Allow it to stand for 20 minutes before serving or chill in the refrigerator until ready to serve.
For Salmon
Sprinkle salmon steaks generously with salt and pepper on both sides.
Heat olive oil in a skillet on medium heat.
Place salmon on hot skillet and cook on each side for 5 minutes. Do not try to move the salmon around the pan in between because it will tend to break.
Transfer to a plate. Top with mango salsa and enjoy.
Café RiDAN https://www.caferidan.com/