These tofu stuffed bell peppers are an absolute favorite will all my friends. The idea for these stuffed peppers came from a tofu "meat" loaf that I make for vegetarians on Thanksgiving. I decided to crumble the entire loaf and make it into a stuffing. It was delicious. In fact all the meat eaters were the first ones to polish off these peppers. You do not miss the meat at all.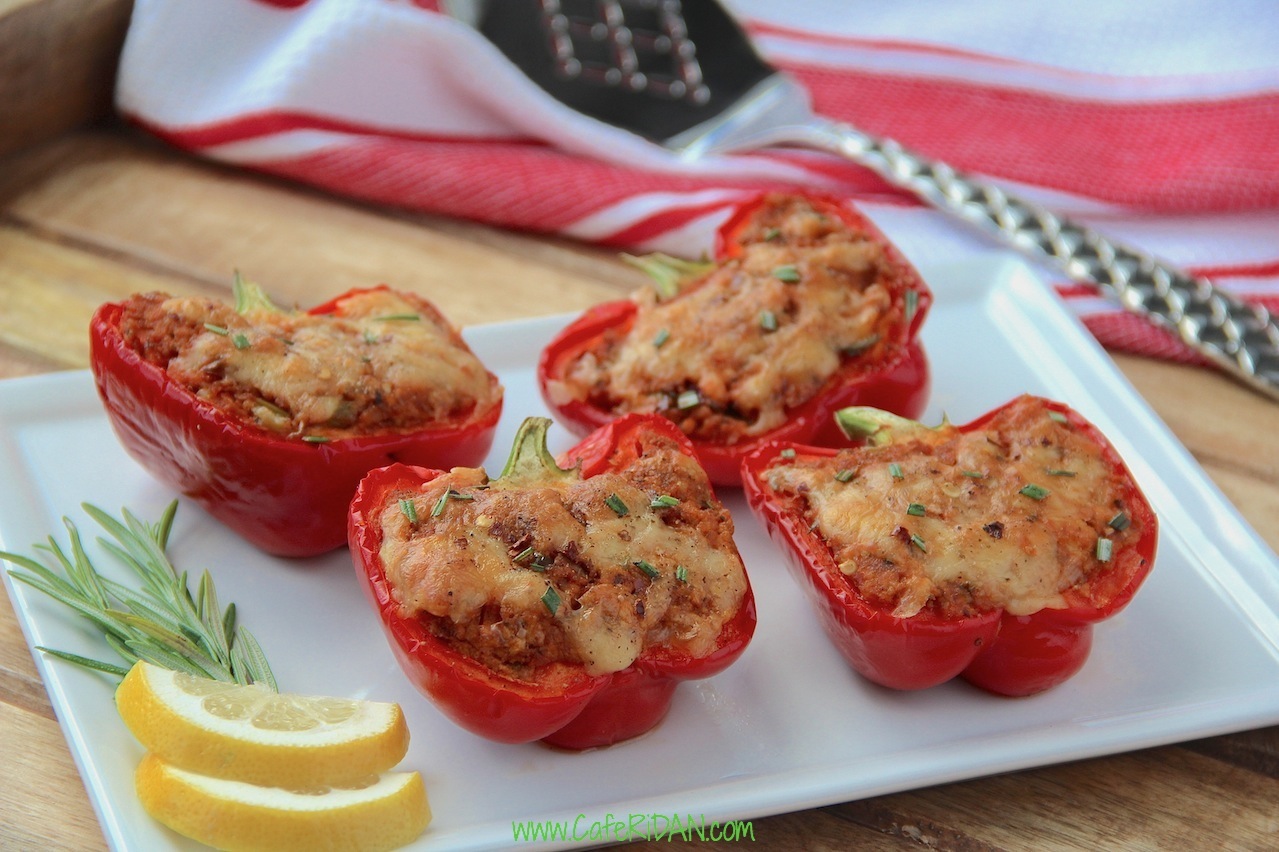 I use firm tofu for this recipe as it crumbles very well. Tofu has no flavor of its own so it absorbs all the seasoning really well. The boiled potatoes act as a binder for the stuffing. I have used red bell peppers but use any bell peppers that you like. There is a bit of prep to do for this recipe and it has a long list of ingredients but it is very easy to make.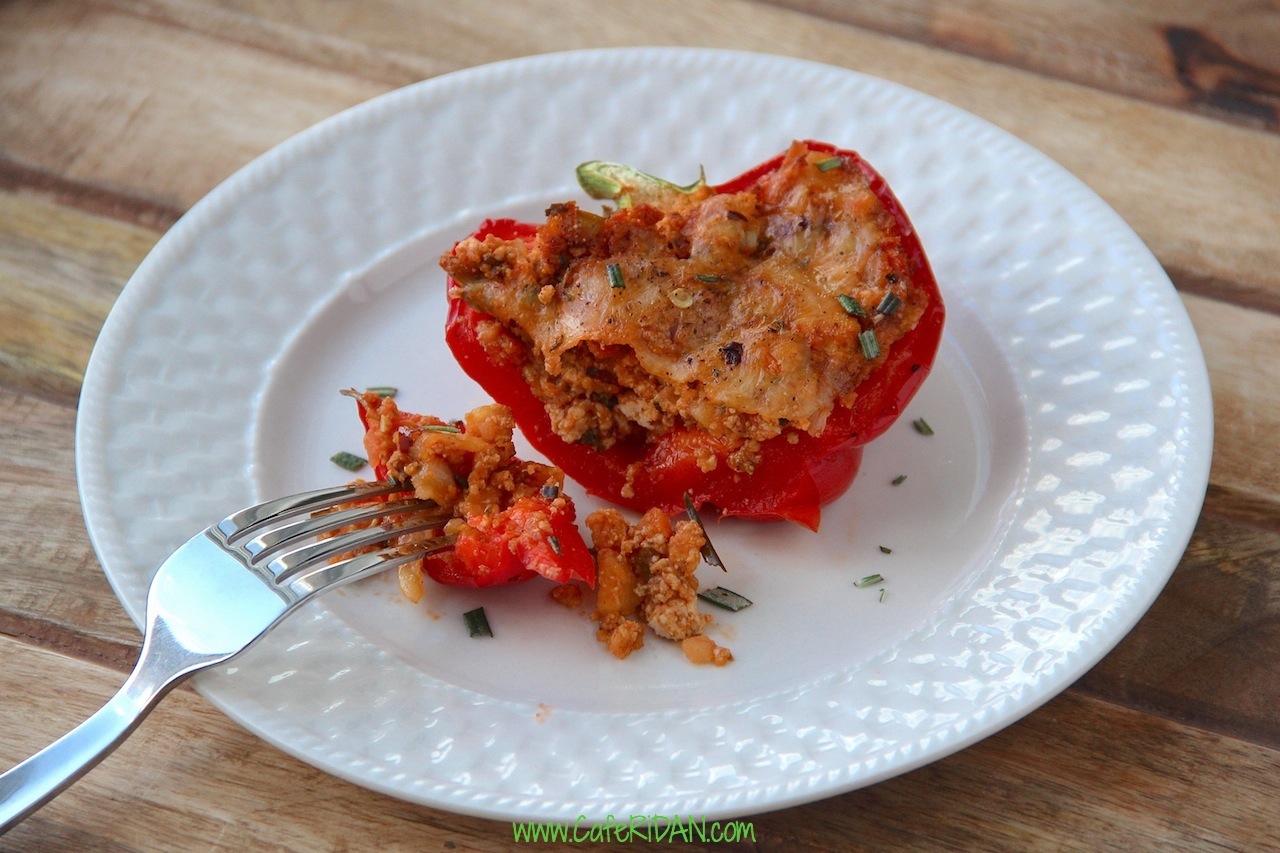 These stuffed peppers are a great make-ahead dish for a party. Stuff the peppers the day before, cover and refrigerate. Bake them off right before serving. Left overs freeze really well. Just reheat them in the oven and enjoy.
Here is how I make them…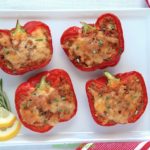 TOFU STUFFED BELL PEPPERS
2016-08-28 06:32:55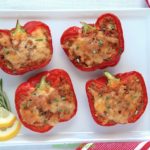 Serves 4
Ingredients
1 pound/450 grams firm tofu
½ cup onion, finely chopped
½ cup carrots, finely chopped
½ cup celery, finely chopped
4 garlic cloves, finely chopped
1 green chili or jalapeño, finely chopped
2 tablespoons rosemary leaves, finely chopped
½ teaspoon garlic powder
½ teaspoon onion powder
1 teaspoon paprika
2 teaspoons herb de province or mixed dried herbs
1½ teaspoons salt
1½ teaspoon pepper
2 bay leaves
½ teaspoon sugar
2 tablespoons Worcestershire sauce
1 tablespoon balsamic vinegar
4 tablespoon tomato paste
½ cup cheddar cheese, grated
4 red bell peppers, cut in half and seeds and membranes removed
2 small potatoes, boiled and mashed
2 tablespoons olive oil
Instructions
Boil two potatoes until tender. Peel and mash. Set aside.
Crumble the tofu into a fine mesh strainer. Press and squeeze with you hands until all the moisture is drained. Set aside.
Heat olive oil in a large skillet over medium heat.
Add onions, carrots, celery, garlic, green chili and bay leaf. Sauté for 10 minutes until lightly golden brown.
Add tomato paste. Sauté for another 3-4 minutes.
Add rosemary leaves, garlic powder, onion powder, paprika, herb de province, salt, pepper, sugar, Worcestershire sauce, and balsamic vinegar. Cook for another 3 minutes.
Add tofu and mashed potatoes. Cook for 5 minutes.
Allow the mixture to cool.
Preheat oven to 350 degrees F or 180 degrees C.
Cut 4 bell peppers in half. Remove seeds and membranes.
Stuff the peppers with the cooled tofu mixture. Top with grated cheese and sprinkle with salt and pepper.
Arrange peppers on a baking sheet lined with parchment paper.
Bake for 25-30 minutes until the top is golden brown.
Serve hot.
Café RiDAN https://www.caferidan.com/