I absolutely love bread. Any kind, any type, any flavor. If a restaurant serves a breadbasket before dinner I usually end up taking half my meal home because I fill myself up with bread. I also prefer white bread to brown and am not a big fan of gluten-free bread. Gluten is what gives the dough its elasticity and helps it rise.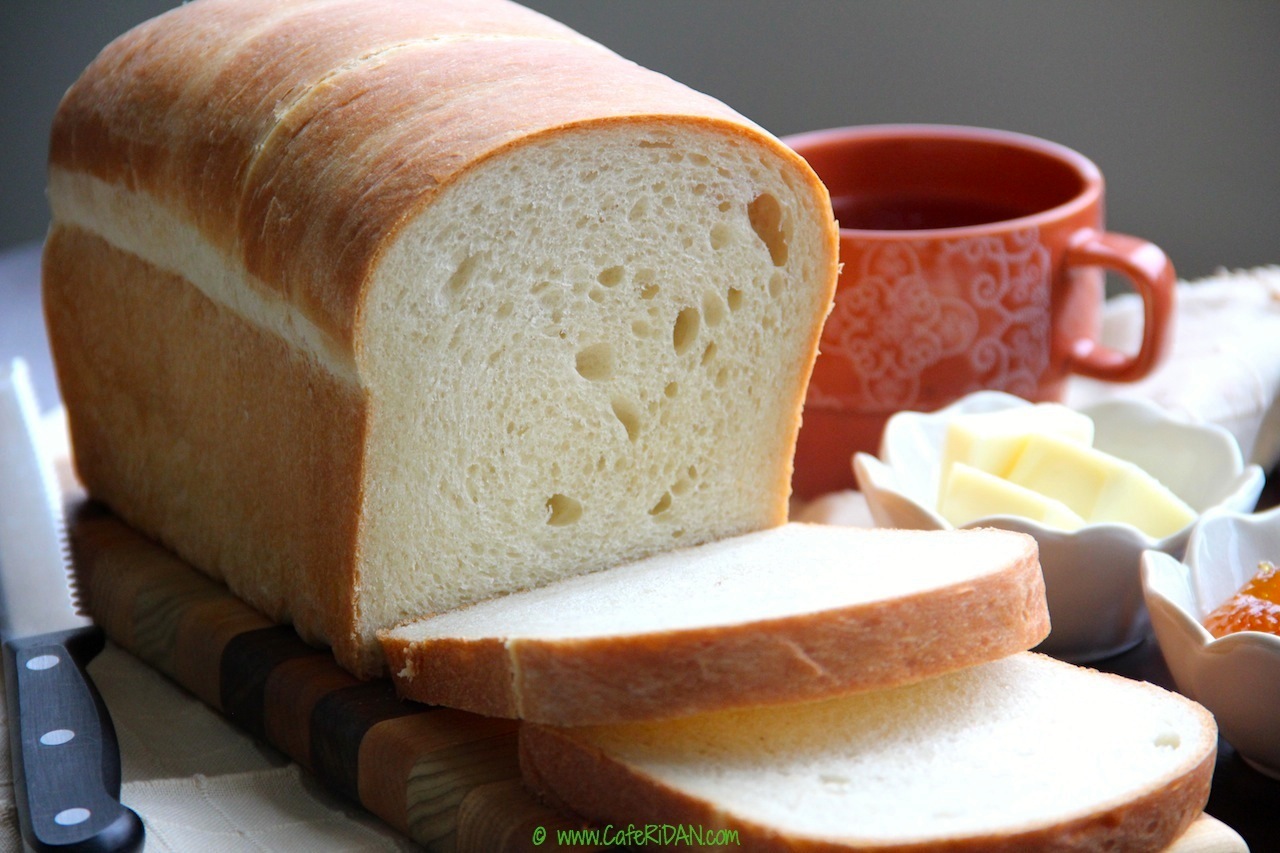 I love baking my own bread at home from scratch. When I am in India, I love going to the bakery with my mom and stuffing my face with freshly baked, warm, crusty bread, fresh out of the oven. A lot of those breads are very hard to make at home but this particular recipe that my mom gave me turns out really well. I usually make this recipe with bread flour that is easily available at most grocery stores. Bread flour has higher gluten content and as a result the bread has an amazing chewy texture. If you cannot find bread flour you can use all-purpose flour.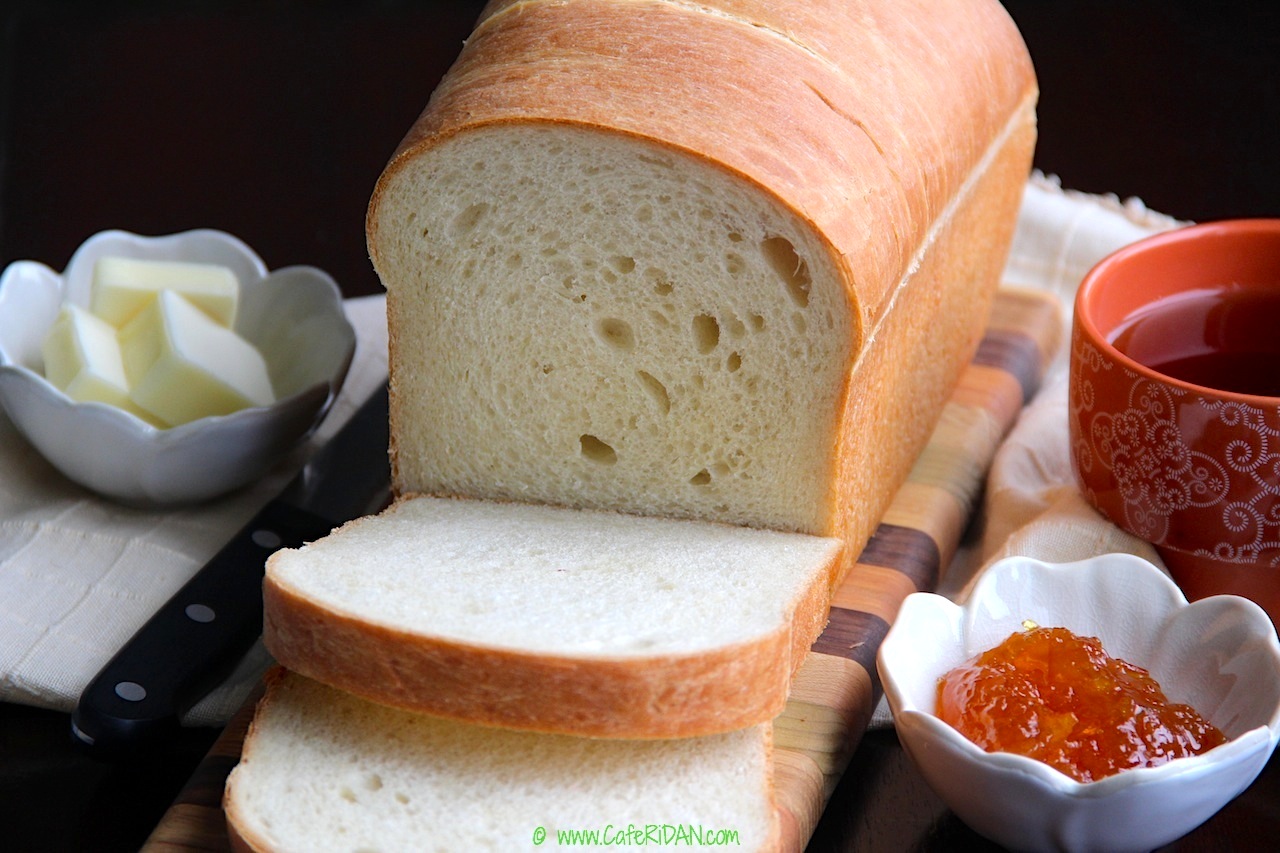 This bread freezes very well. I prefer to slice it first and then freeze. It takes a while to make but there is something so satisfying and mesmerizing about the aroma and taste of freshly baked bread that makes it all worth it.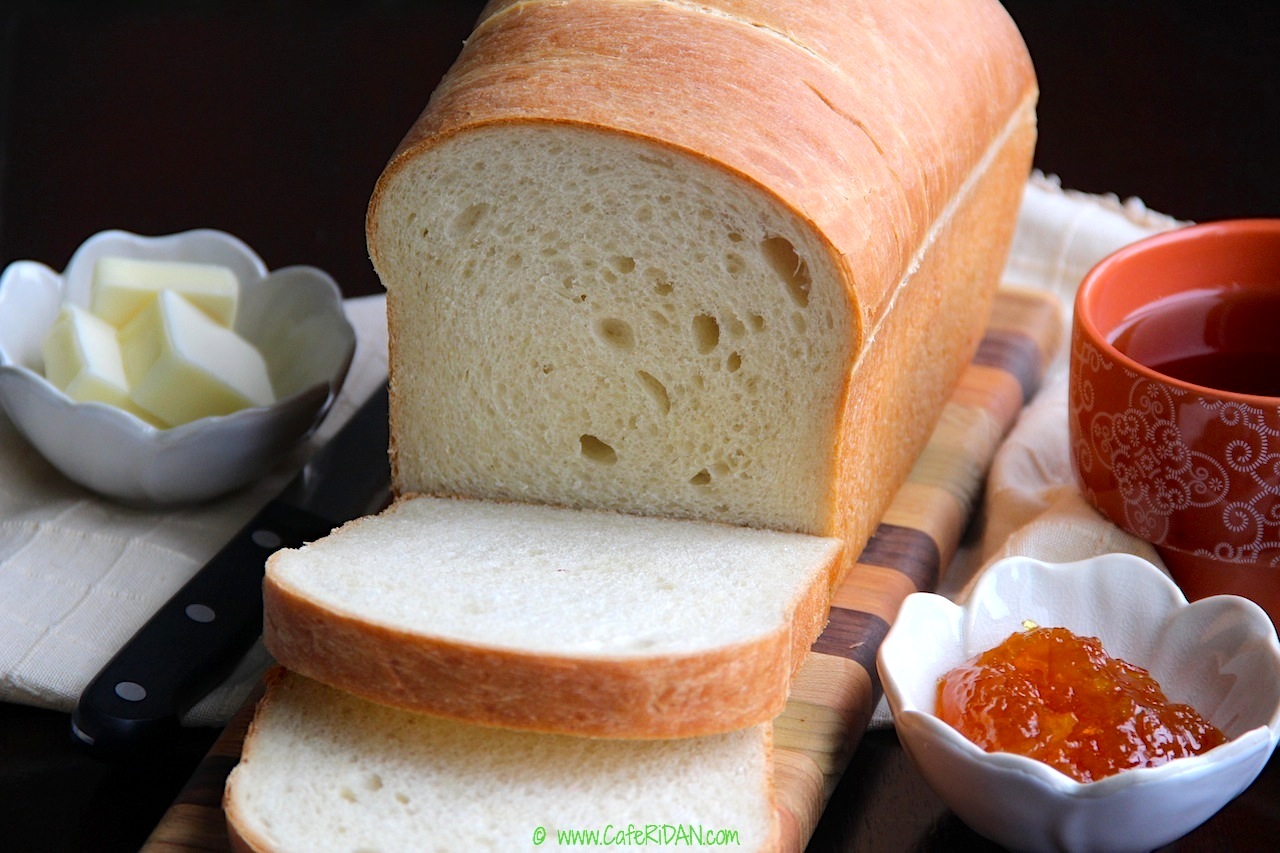 HOMEMADE WHITE BREAD
2016-09-10 14:20:21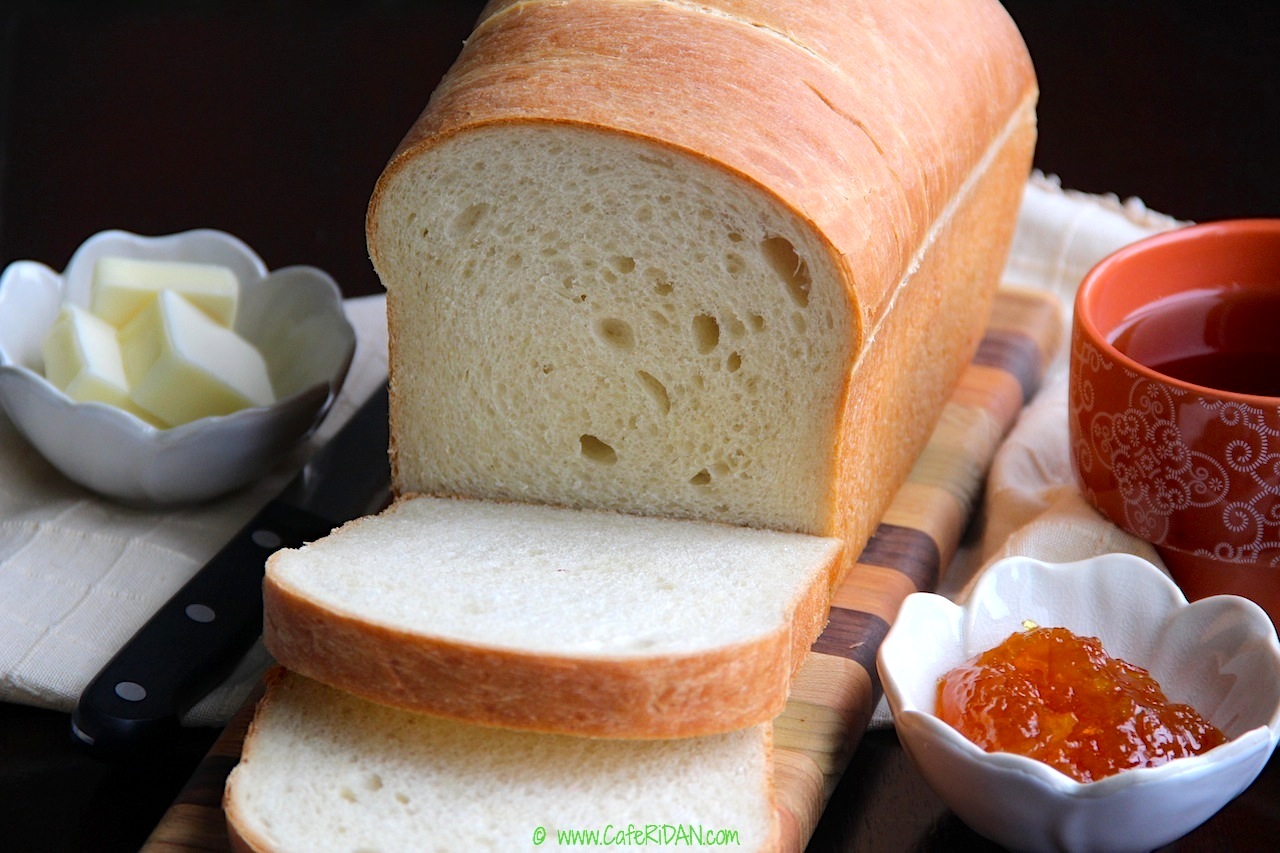 Ingredients
½ cup warm water (110 degrees)
14 grams active dry yeast
1 tablespoon sugar
1 tablespoon honey
1¼ cups warm whole milk (110 degrees)
3 eggs
6 cups bread flour or all-purpose flour
4 tablespoons butter, at room temperature
¾ tablespoon salt
Oil for greasing
1 egg white lightly beaten, for egg wash
Instructions
In the bowl of an electric mixer, whisk together water, yeast and sugar. Allow them to dissolve for 5 minutes.
Add in the milk, honey and 3 eggs. Whisk again.
Place the bowl on the mixer with the dough hook. With the mixer on low speed, slowly add the flour. Continue mixing until very little dry flour remains visible.
Cut butter into pieces and distribute on the dough. Beat on lowest speed for 5 minutes.
Wait 10 minutes and add salt. Raise the speed to medium and knead for 8-10 minutes until the dough is smooth and elastic.
Invert the dough onto a floured surface and knead by hand for about a minute.
Grease a bowl with oil, put the dough in the bowl, then turn it over so the top is lightly oiled.
Cover the bowl with a damp towel or plastic wrap and allow it to rise in a warm place for 45 minutes until it has doubled in volume.
Punch the dough lightly, fold into a round shape and replace the dough in the oiled bowl. Cover and let it rise again for about 45 minutes until it has doubled in volume.
Grease two 9 x 5-inch loaf pans with oil. Invert the dough onto a floured surface and divide into half. Roll each half into a loaf shape and place each in a prepared pan.
Cover with oiled plastic wrap and allow the loaves to rise until they have doubled in volume.
In the meantime, preheat the oven to 375 degrees.
When the dough is ready, brush the tops with egg white and bake bread for 40-45 minutes until they are deep golden in color.
To check if they are done turn the bread out of the pan and tap the bottom. The loaves should sound hollow.
Cool the loaves on a wire rack completely before slicing.
Café RiDAN https://www.caferidan.com/