Being an Indian I absolutely love my cup of hot masala tea. Of late it has been so hot and muggy that all you want is an iced cold drink to sip on. So I decided to make an iced version of my masala tea without the milk and it absolutely hit the spot.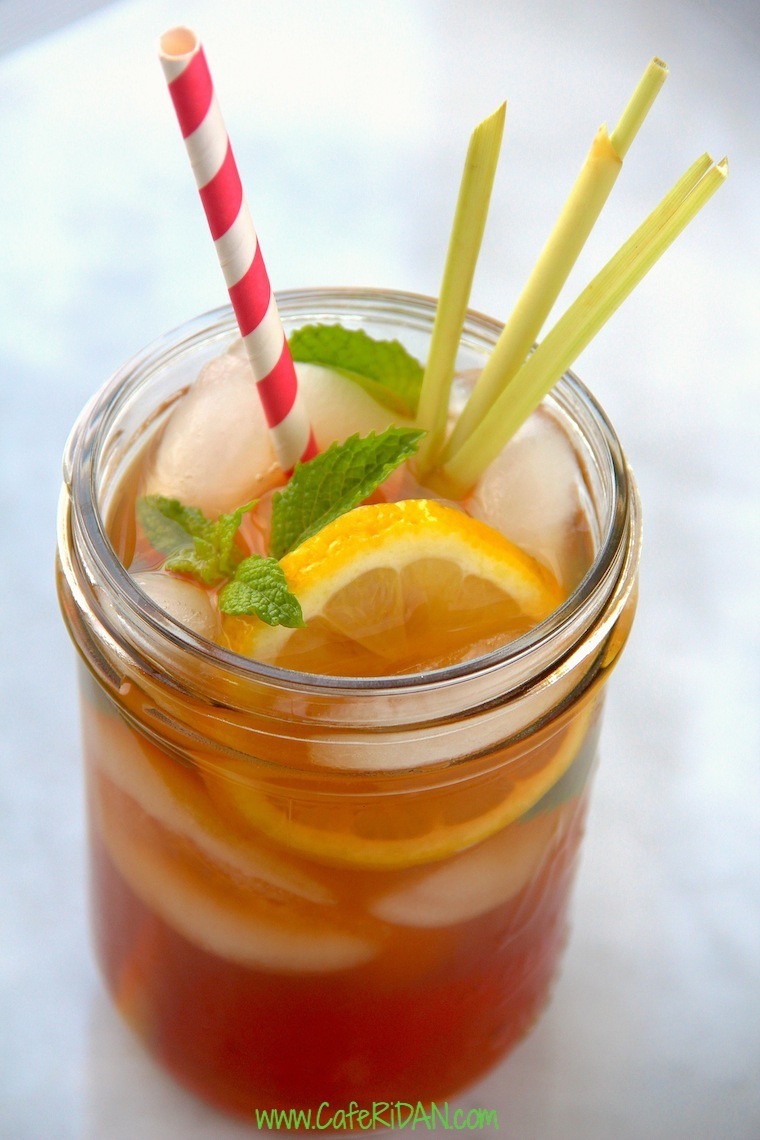 I boil the water with lemongrass, ginger, mint and cardamom. Lemongrass is a plant used a lot in South East Asian cooking. Its flavor profile is very similar to lemon. It is citrusy but it tastes almost like a mix between lemon and mint. Ginger is spicy, slightly sweet, warm and has a pungent aroma. Mint leaves add a fresh, aromatic flavor and have a cooling after taste. Cardamom pods of course add amazing warmth to the tea.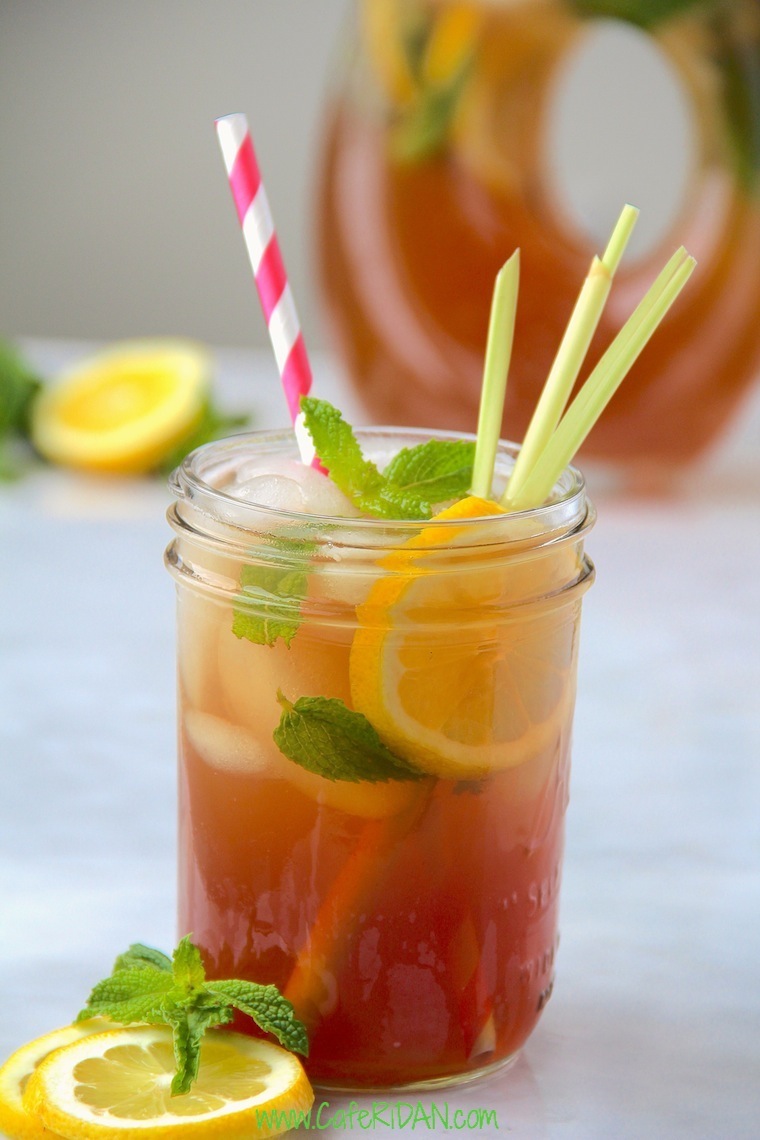 Add simple syrup and a dash of lemon juice to the iced tea as per your taste. Serve the tea in a glass full of ice, garnished with fresh lemon slices and mint leaves. I also like to add a stalk of lemongrass as a stirrer in the glass. This iced tea is cooling, refreshing and full of flavor. The perfect drink for a hot summer day.
Here is how I make it…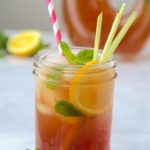 LEMONGRASS MINT ICED TEA
2016-08-20 12:13:59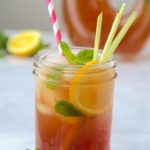 Serves 4
Ingredients
4½ cups water
2-inch piece lemongrass, slit
2-inch piece ginger, sliced
15-20 mint leaves
4 cardamom pods, lightly pounded
4 Darjeeling teabags
Juice of half a lemon
½ cup sugar
Instructions
In a small saucepan, add sugar and half cup water for simple syrup. Boil for 5-7 minutes until sugar is completely dissolved. Set aside.
In a medium saucepan, add four cups of water, lemongrass, ginger, mint leaves and cardamom pods. Cover and boil on medium heat for about 20 minutes.
Add tea bags, turn off heat and allow to steep for 5-7 minutes.
Strain the tea into a pitcher and chill it in the fridge for a couple of hours.
To serve, fill a glass with ice, add a dash of lemon juice and sugar syrup as per your taste. Top op with cold iced tea.
Enjoy chilled.
Notes
Pound the ginger and lemongrass lightly to bring out the flavor.
Café RiDAN https://www.caferidan.com/