Summer is finally here! It's Memorial Day weekend, the pools are open and we are going over to a friend's place for a pool side BBQ. I am making baby back ribs and mango salsa. This mango salsa is easy to make, fresh, light and a great appetizer for the summer served with your favorite tortilla chips.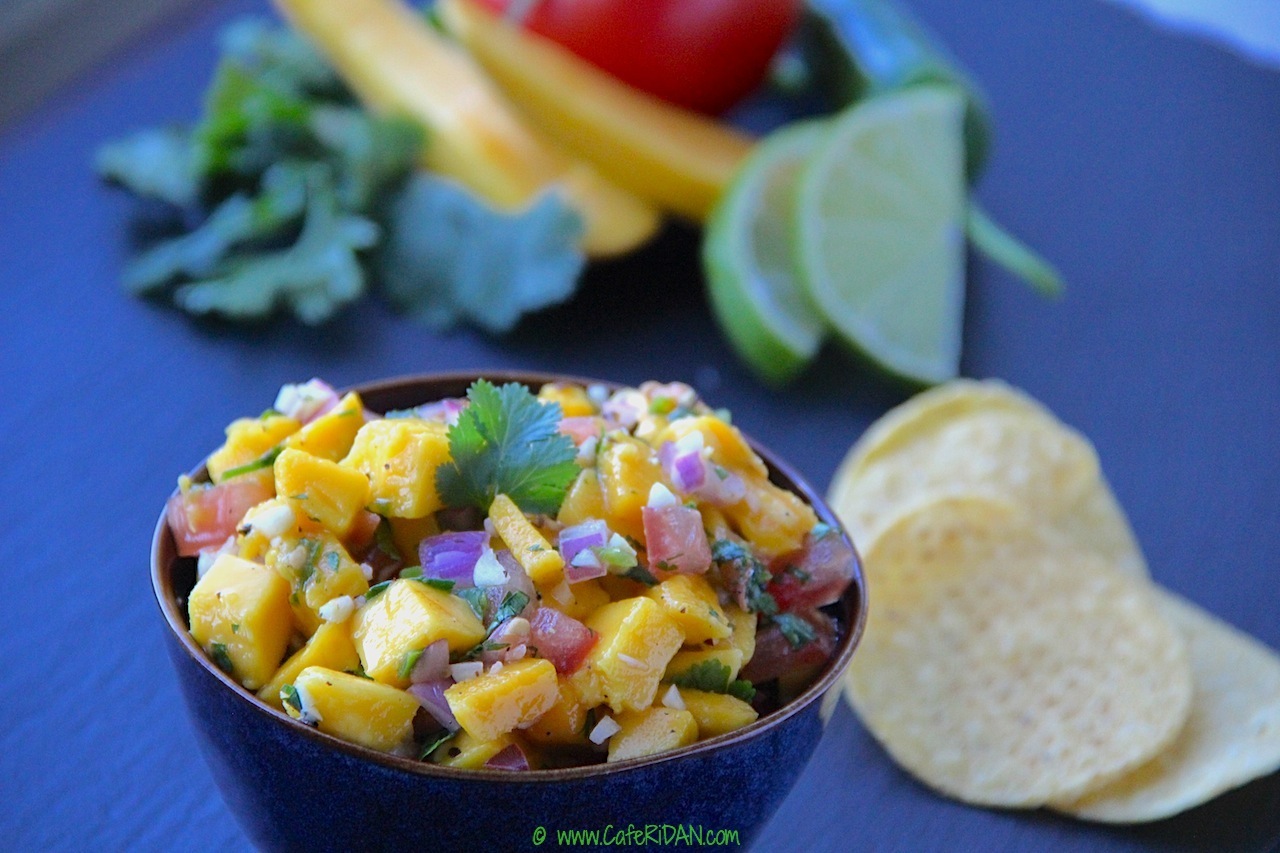 I absolutely love mangoes! Growing up, I remember eating mangoes in the summer for breakfast, lunch and dinner. Honestly, if I am back home in India in the summer I still do that. The mangoes here in the US are not the same and tend to be slightly tart. There are a lot of varieties of mangoes around the world and you can use any one you like as long as they are ripe and sweet. If the mangoes are slightly raw when you buy them, leave them wrapped in a paper bag on the kitchen counter for a day or two to ripen before putting them in the refrigerator.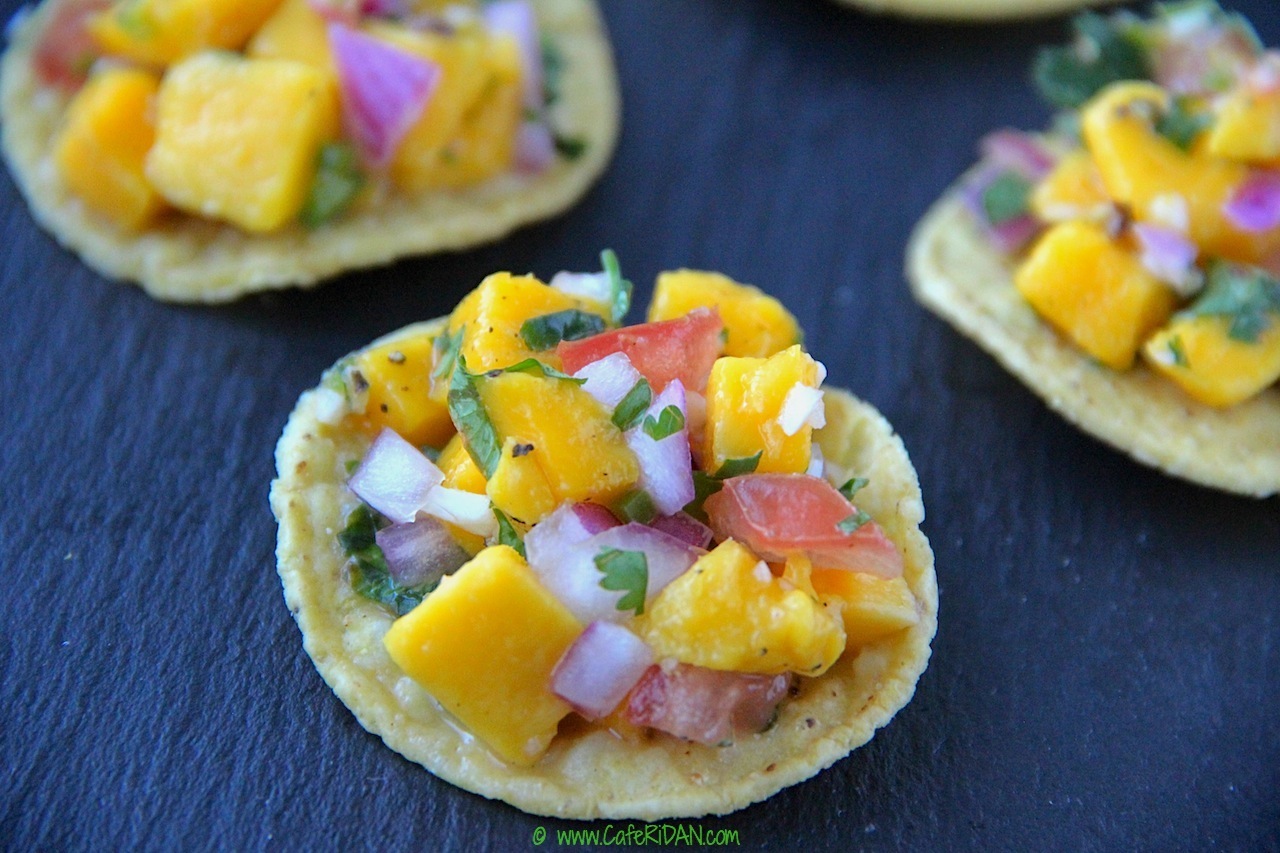 I also use this salsa as a topping to go with a piece of grilled chicken or fish. It is slightly sweet, refreshing and full of flavor.
Here is how I make it…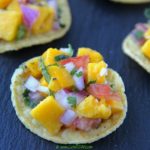 MANGO SALSA
2016-05-25 19:46:44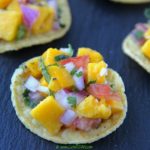 Serves 4
Ingredients
1½ cups mango, diced
½ cup tomato, diced
¼ cup red onion, finely chopped
½ tablespoon jalapeno, chopped (optional)
1 clove of garlic, finely minced
¼ cup cilantro, chopped
2 tablespoons lime juice
½ teaspoon salt
½ teaspoon pepper
¼ teaspoon fine sugar
Instructions
In a medium size bowl combine all the ingredients and mix well.
Allow it to stand for 20 minutes before serving or chill in the refrigerator until ready to serve.
Serve with your favorite tortilla chips.
Café RiDAN https://www.caferidan.com/