We recently visited Toronto and had amazing barbocoa pork ribs at La Carnita Taqueria. These ribs had a complex palette of flavors that just left you wanting more. As usual, everyone just looked at me and said, "you have to recreate these".
I don't make barbecue ribs that often and don't particularly like barbecue sauce because I find it too sweet, but this one I just had to try. The result was a sauce that tasted completely different to that of La Carnita but had a similar flavor palette. It started off sweet, then tangy and then came the heat from the chipotle chili in adobo sauce. The ingredient list is long but trust me it's worth it.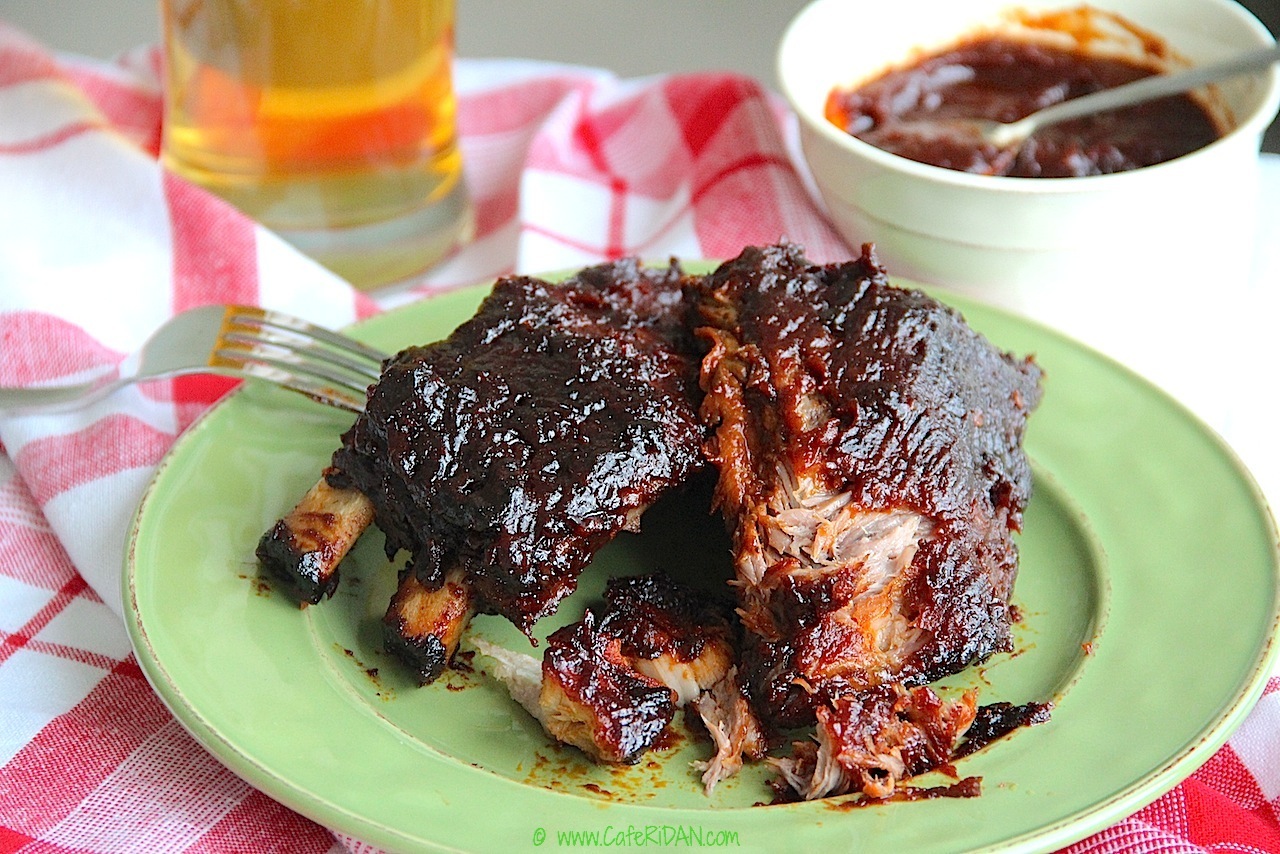 Living in an apartment I do not have the luxury of an outdoor grill. The key to having fall off the bone ribs in the oven is cooking it low and slow. Every piece of rib with a generous coating of this barbecue sauce will leave your taste buds in a state of trance. There is almost a barbaric pleasure digging through these sticky, juicy and tender ribs with your fingers.
Here is how I make it…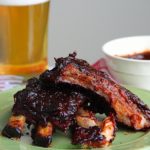 Barbecue Baby Back Ribs
2016-05-28 21:10:28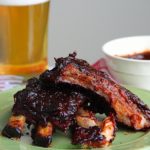 Serves 4
Barbecue Sauce
1 tablespoon vegetable oil
1 small red onion, finely chopped
2 cloves of garlic, finely chopped
1 teaspoon lime zest
¼ cup chipotle peppers in adobo sauce, finely minced
½ cup tomato paste
1 tablespoon dijon mustard
1 tablespoon molasses
¼ cup honey
5 tablespoons brown sugar
1 tablespoon worcestershire sauce
1 tablespoon red wine vinegar
2 tablespoons soy sauce
¼ cup orange juice
½ teaspoon paprika
1 teaspoon ground cumin
1 teaspoon salt
¼ teaspoon freshly ground black pepper
¾ cup water
Baby Back Ribs
1 rack baby back ribs (about 3 pounds)
½ tablespoon kosher salt
1 teaspoon freshly ground black pepper
For Barbeque Sauce
Heat oil in medium saucepan. Add onions and sauté for about 10 minutes on low heat until tender, but not brown.
Add garlic and sauté for another minute.
Add paprika, cumin, tomato paste and chipotle peppers in adobo sauce. Sauté for 5 minutes.
Add lime zest, dijon mustard, molasses, honey, brown sugar, worcestershire sauce, red wine vinegar, soy sauce, orange juice, salt, pepper and water.
Cook uncovered on low heat for 30 minutes.
Allow the sauce to cool. Pour in blender or food processor and puree until smooth. If you have the time let the sauce sit for 5-6 hours or overnight. This allows the flavors to develop.
For Baby Back Ribs
Preheat the oven the 250 degrees F.
Season ribs with salt and pepper on both sides. Brush both sides of the ribs with two thirds of the barbecue sauce.
Place on a baking sheet lined with aluminum foil meat side down. Cover completely with foil and bake for 2 hours. Do not peek.
Remove from oven and increase temperature to 350 degrees F.
Turn the ribs over (meat side up). Brush with barbecue sauce and bake uncovered for 60 minutes. During this time brush the ribs (meat side only) with barbecue sauce every 10 minutes.
Remove from oven and allow the ribs to sit for 10 minutes. Slice and serve with additional barbecue sauce on the side.
Notes
If you have the time marinate the baby back ribs in the barbecue sauce for 5-6 hours or overnight.
The barbecue sauce can be made ahead of time and stored in an airtight container in the refrigerator for up to a week.
Café RiDAN https://www.caferidan.com/