Cauliflower or gobi as we call it in India, is one of Karan's favorite vegetables. Personally I have never really been a big cauliflower fan. Once I got married though, I had to learn how to make it as that was one of the few vegetables that Karan ate. And of course there were special instructions that came along – "this is how the spice should be, don't add potatoes, don't add peas and above all the cauliflower should be crisp and should not wilt at all." Gosh…it took me a while to perfect making gobi! The one trick that I did learn was to add the salt at the very end. This prevents the cauliflower from releasing moisture. Also, I find that organic cauliflower has a lot less water content than regular cauliflower.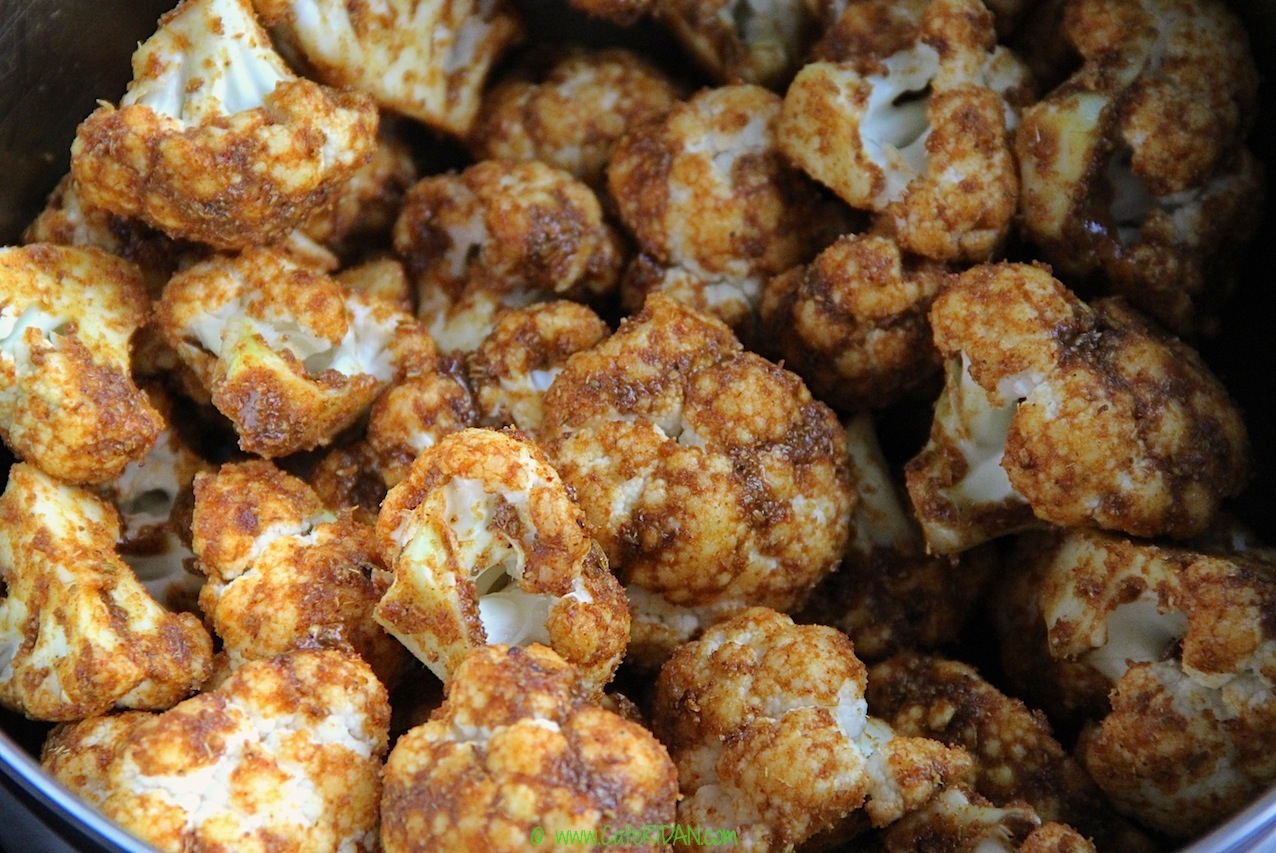 A few months ago, I was taking a cooking techniques class at the Institute of Culinary Education and our last day was a class in grilling techniques. Our instructor asked if I would make roasted cauliflower in the oven with Indian spices. I used whatever spices I could find in the classroom and the result was amazing. The cauliflower was crisp, golden and the warmth from the roasted spices give it the perfect blend of flavors. Everyone loved it and I quickly scribbled down the recipe. I came home and a few days later I tried it again, this time adding a few more spices from my kitchen. But did it pass the Karan test??? It sure did!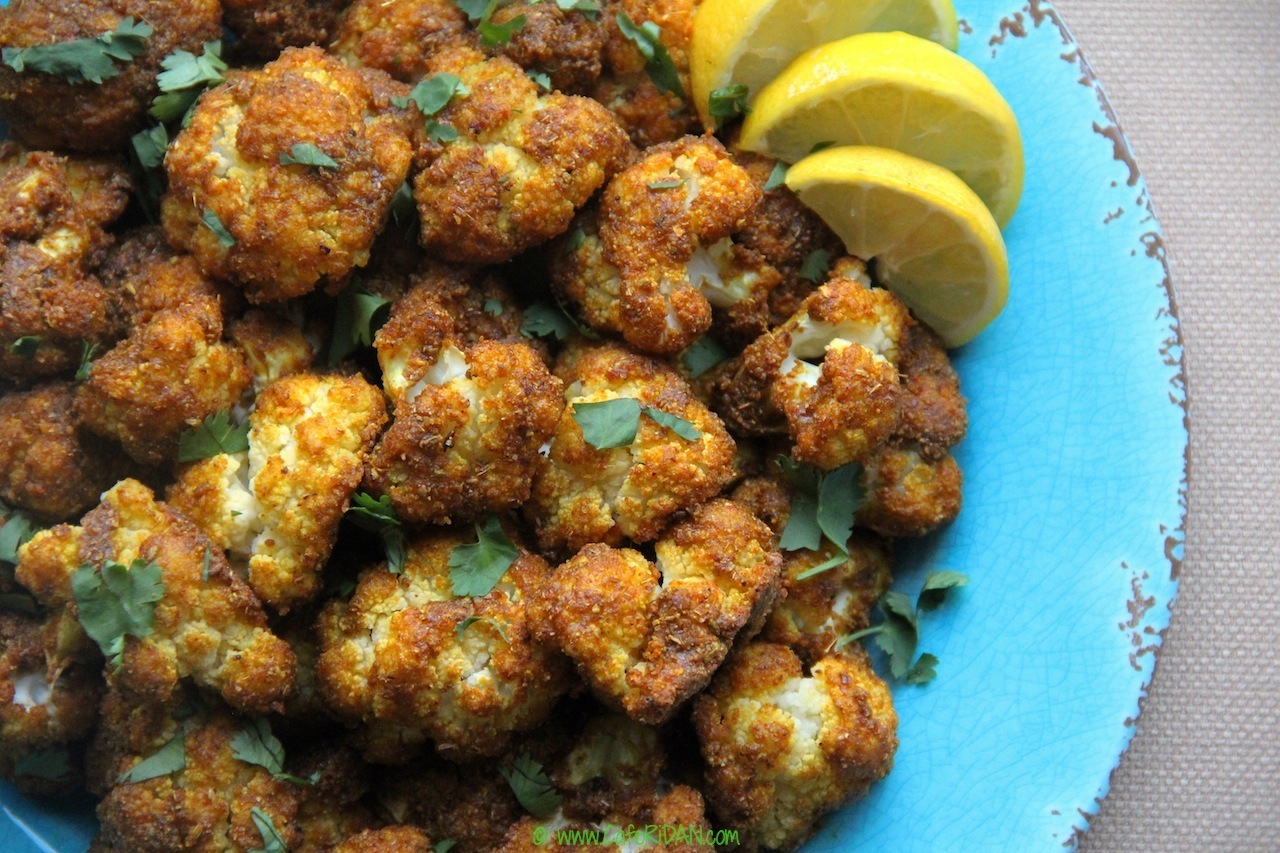 I add Besan or ground chickpea flour as it helps to absorb the moisture in the cauliflower and also helps to make the cauliflower crisp. Also, amchoor or dry mango powder adds a hint of tanginess to the dish. They are both easily available at any Indian grocery store. This dish is great as a main course served with hot chapatis or parathas. You can also serve it as an appetizer complimenting it with a cooling yogurt dip like tzatziki.
Here is how I make it…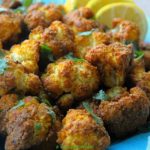 OVEN ROASTED INDIAN CAULIFLOWER
2016-07-10 07:58:48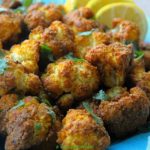 Ingredients
1 cauliflower
1 tablespoon cumin seeds
1 tablespoon fennel seeds
1 tablespoon coriander seeds
1-inch cinnamon stick
4 tablespoon besan (ground chickpea/garbanzo bean flour)
1 teaspoon chili powder
½ teaspoon turmeric
1½ teaspoon salt
1 teaspoon amchoor (dry mango powder)
¼ cup vegetable oil
Instructions
Preheat oven to 425 degrees F.
Cut the cauliflower florets into medium size pieces. Wash thoroughly and allow it to dry completely.
In a dry sauté pan, roast cumin seeds, fennel seeds, coriander seeds and cinnamon stick on low medium heat for 2-3 minutes until lightly roasted and fragrant. Toss a couple of times to prevent the spices from burning.
Allow the spices to cool slightly and then grind into a fine powder using a mortar pestle or spice grinder.
In a medium bowl add oil, besan, chili powder, turmeric, salt, amchoor powder and ground roasted spice powder. Combine to make a paste.
Add cauliflower to spice mixture and toss till the cauliflower is completely coated with the spices.
Transfer to a sheet pan and bake for 30-35 minutes until golden brown. Toss a couple times in between.
Serve immediately.
Café RiDAN https://www.caferidan.com/