Happy Cinco De Mayo everyone!
Its been gloomy, rainy and damp here in New York all week and I needed a pick me up. At the grocery store yesterday, they had fresh, sweet, ripe mangoes and I remembered one of my favorite cocktails. This Minty Mango Summer Cooler is a delicious cocktail with the sweetness of mango, refreshing mint and a great kick from Vodka. Just what I needed!!!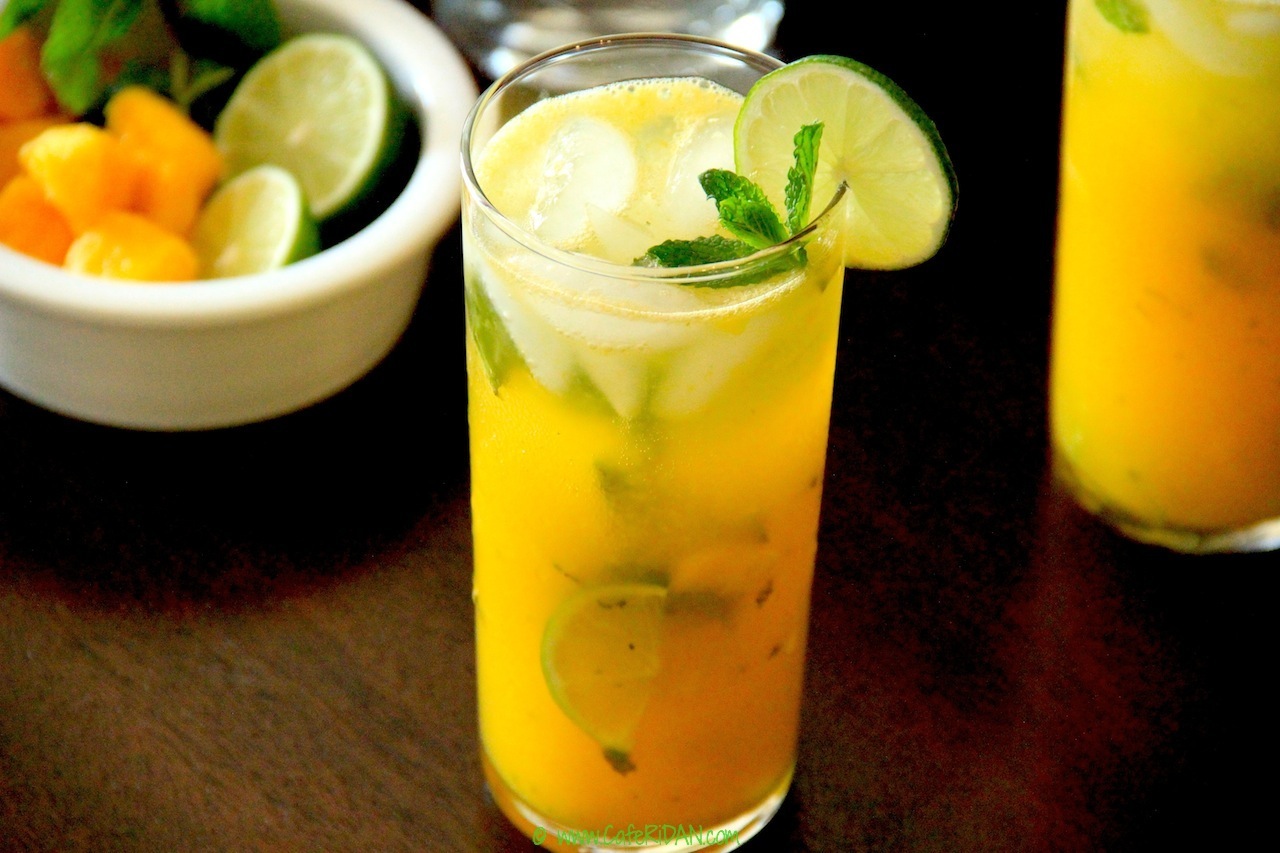 Muddling the mint leaves and sugar is very important. It helps to release the oils in the mint and adds a refreshing minty flavor to the cocktail. I prefer using fresh mango pulp but mango nectar works great too. Fresh mangoes can sometimes be slightly tart, in which case you might need to add a little bit more sugar and a little less lime juice. Sometimes I also make it with half fresh mango pulp and half mango nectar.
You can make this cocktail with ginger ale or club soda. I used to always use club soda until one day I decided to try ginger ale instead. To my surprise, it ended up being a great variation to the drink. The ginger worked very well with the mango and mint. If you are looking for a mocktail, this drink is great even without the vodka.
If you are making this cocktail for a party you can make a pitcher of the cocktail and refrigerate. When your guests arrive, just pour the cocktail into serving glasses full of ice and top it up with ginger ale. Garnish with lime slices, fresh mint leaves and serve.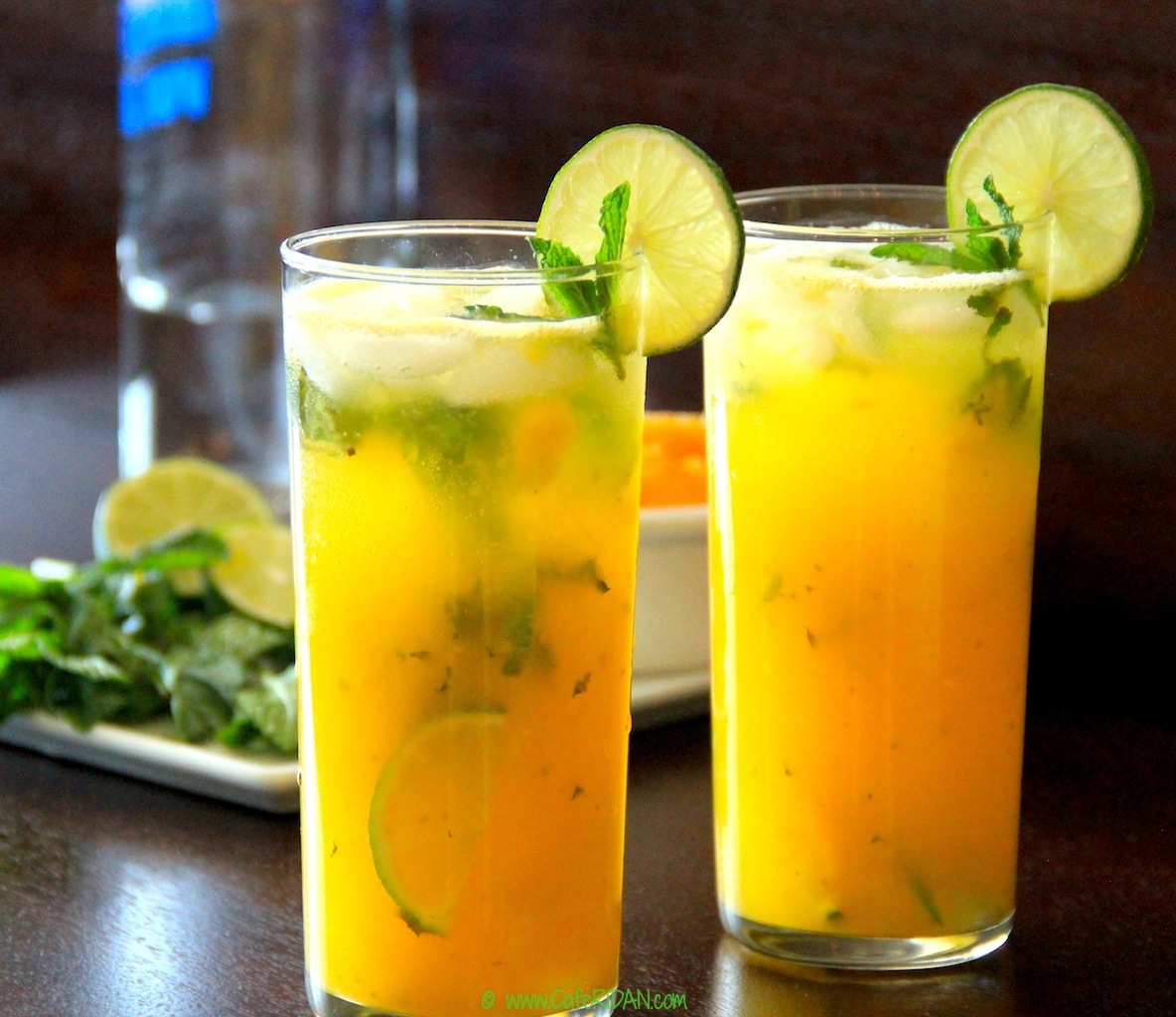 Here is how I make it.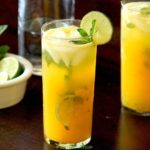 MINTY MANGO SUMMER COOLER
2016-05-04 16:16:31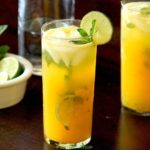 Ingredients
8 ounces fresh mango pulp or mango nectar
6 ounces vodka (optional)
3 ounces lime juice
2 teaspoon sugar
10-20 mint leaves
4 ounces ginger ale or club soda
3-4 lime slices for garnish
Ice cubes
Instructions
In a cocktail shaker, add mint leaves and sugar. Using a muddler slightly crush mint leaves and sugar. Muddle to release the oils in the mint and dissolve sugar.
Add the vodka, lime juice and mango nectar to the shaker and mix well.
Fill serving glasses with ice and add couple slices of lime. Pour cocktail into glasses, top with ginger ale or club soda.
Garnish with lime slices, fresh mint leaves and serve.
Notes
If you do not have a muddler, you can you a mortar pestle instead.
Café RiDAN https://www.caferidan.com/