Hey Everyone… I am finally back after almost a yearlong break, not from cooking and eating but just blogging! It's been a pretty eventful year. We had a little baby girl Anaisha who has filled our lives with so much happiness and is now ten months old. We moved to Seattle with my husband's work when baby was only two months and then we took her and went to India for a long vacation to spend time with family. Now finally back to our new home in Seattle!
Getting back to a gray and cold Seattle after an amazing vacation can be quite gloomy but this warm, spicy beef chili is the perfect pick me up! Chili is a stew containing meats, veggies and beans. It is such a wholesome meal and so easy to whip up.
I sometimes make this chili in my crock pot and let it cook for about 6 hours. The long slow cooking makes the chili taste amazing but this stove top version is equally good. I have used beef in this recipe but feel free to use ground chicken or turkey. Spice levels can also be varied as per your taste. For me the spicier the better! I serve this chili with crusty bread that helps soak up all the yummy soup. I always make enough to eat and some for the freezer.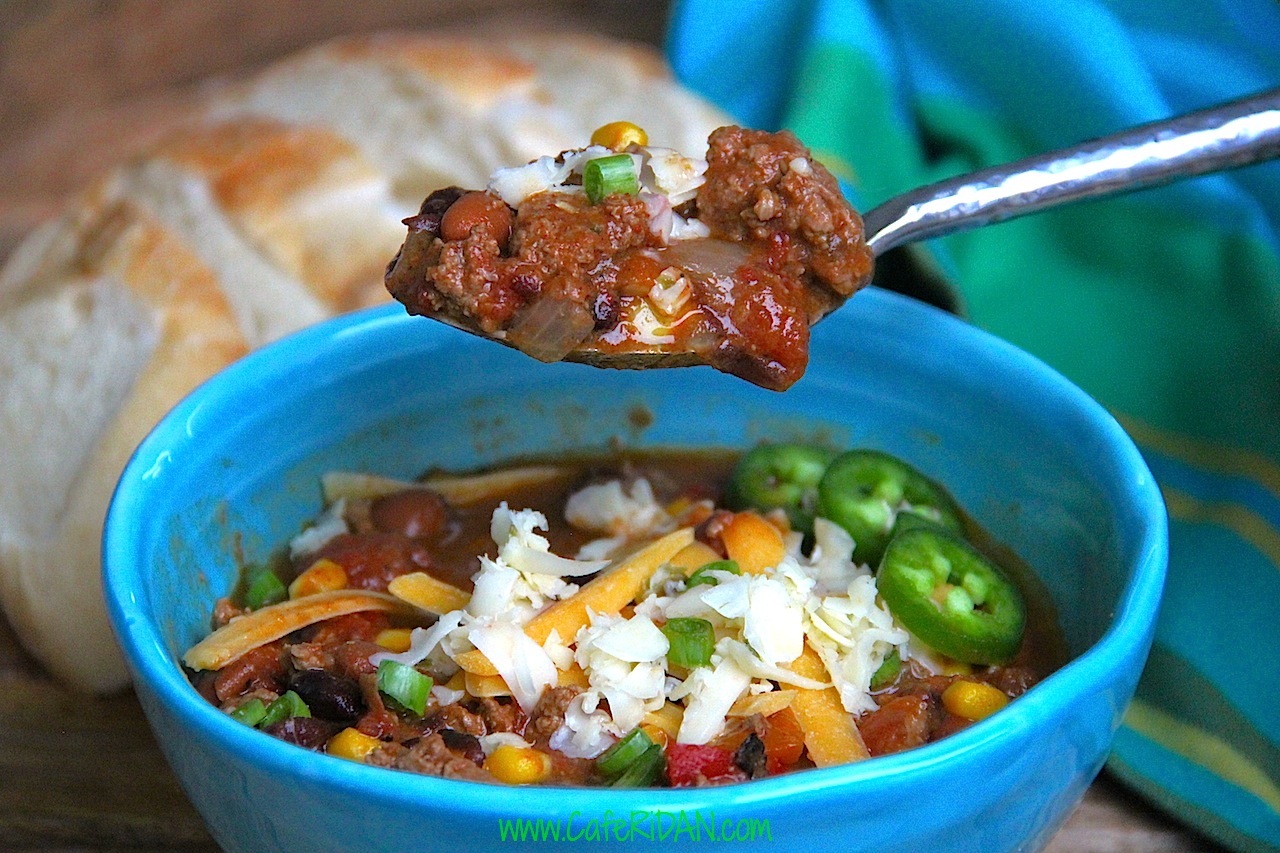 A great way to use leftover chili is to boil it until the liquid has almost evaporated. Put it in an oven-safe dish, top it with cheddar cheese, chopped olives and jalapeno and bake in a pre-heated oven until the cheese has just melted. Serve hot with nachos as a dip!
Here is how I make it…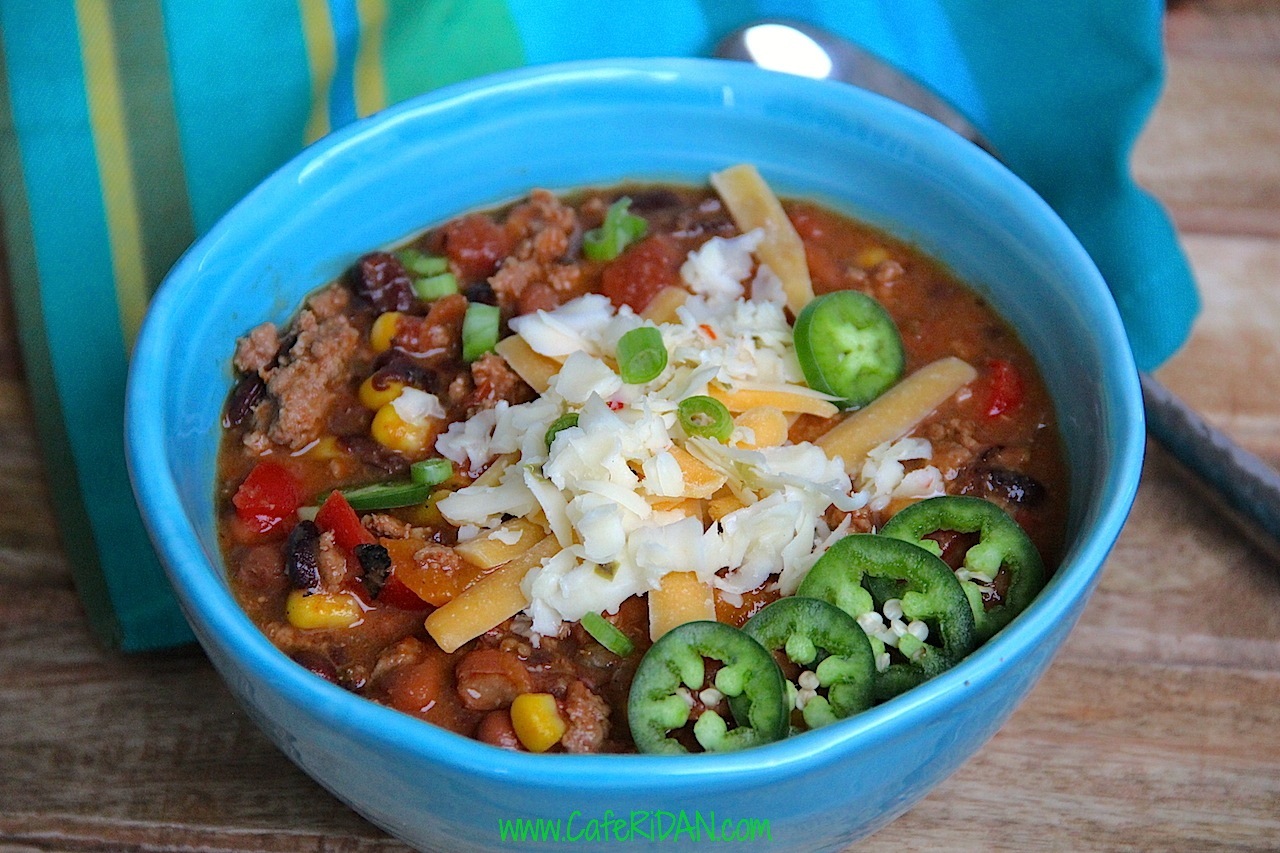 CHILI
2018-01-18 23:03:14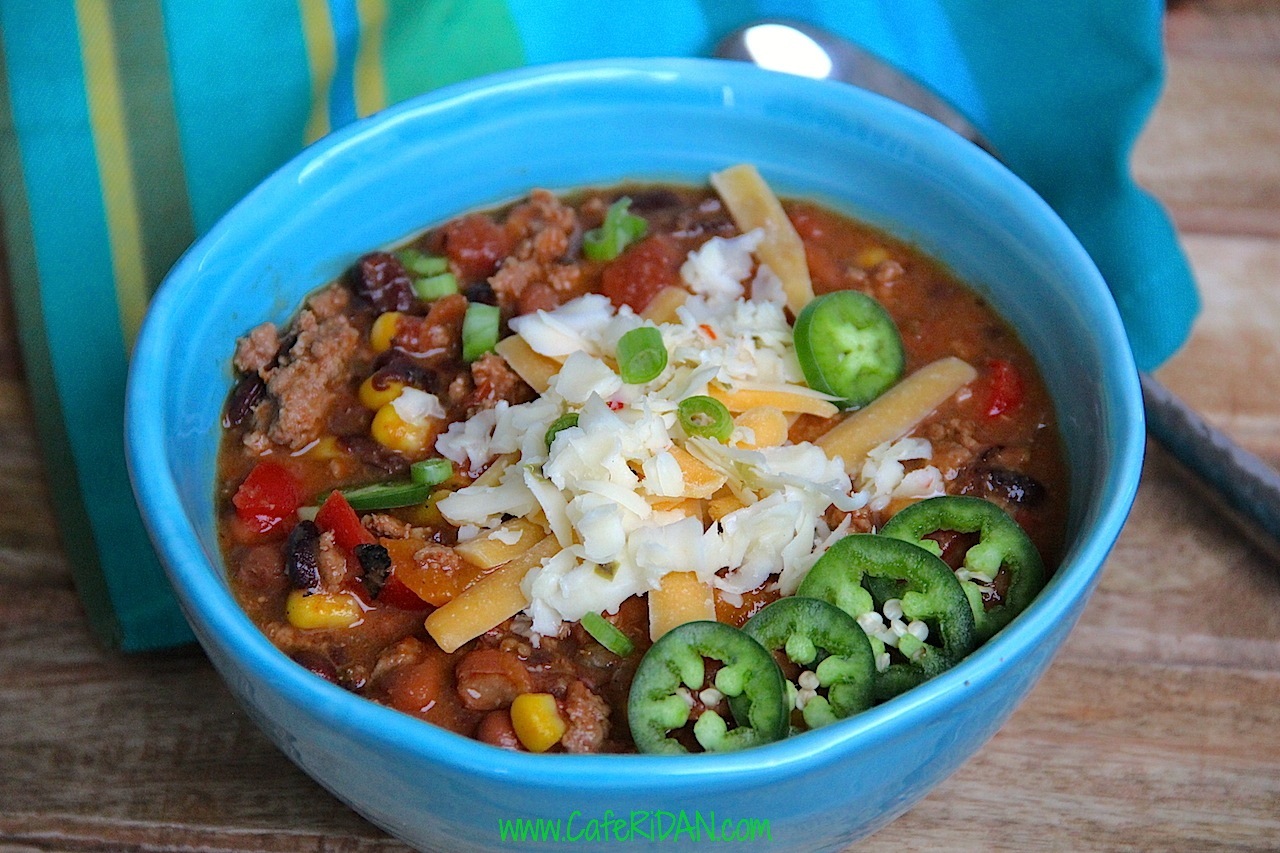 Serves 4
Ingredients
1 tablespoon olive oil
1 lbs ground beef/turkey/chicken
3 garlic cloves, finely chopped
1 serrano pepper, finely chopped
1 cup red onion, diced
½ cup red bell peppers, diced
½ cup orange/green bell peppers, diced
¼ cup frozen corn, thawed
1 16 ounces can pinto beans, drained and rinsed
1 16 ounces can black beans, drained and rinsed
1 16 ounces can chopped tomatoes
1 teaspoon cumin powder
2 teaspoon chili powder
2 teaspoons oregano
½ teaspoon chili pepper flakes
1 ½ teaspoons salt
2 ½ cups beef or chicken stock
Toppings
Red Onion, finely chopped
Cheddar Cheese, Grated
Scallions
Jalapeno
Instructions
Heat olive oil in a deep heavy bottom pan on medium heat.
Add chopped garlic and serrano peppers. Sauté for a minute.
Add ground beef and sauté till meat is brown. About 7-10 minutes.
Add chopped onions, red and orange bell peppers, corn, pinto beans, black beans, canned tomatoes, cumin powder, chili powder, oregano, chili pepper flakes and salt. Mix well.
Add the beef stock and bring to a boil.
Lower the heat to medium low, cover and cook for 1 hour. Stir occasionally.
Serve hot topped with chopped onion, cheddar cheese, scallions and jalapeno.
Café RiDAN https://www.caferidan.com/