My husband and I love granola bars. I make a batch of these granola bars every couple of weeks and love to add different nuts and dried fruit to it every time.
These granola bars make a great breakfast to go or a late night snack with a cup of milk. I also love to crumble them over my oatmeal in the morning. My husband always has these bars in his bag to munch on whenever he is hungry or does not have the time to grab a proper meal.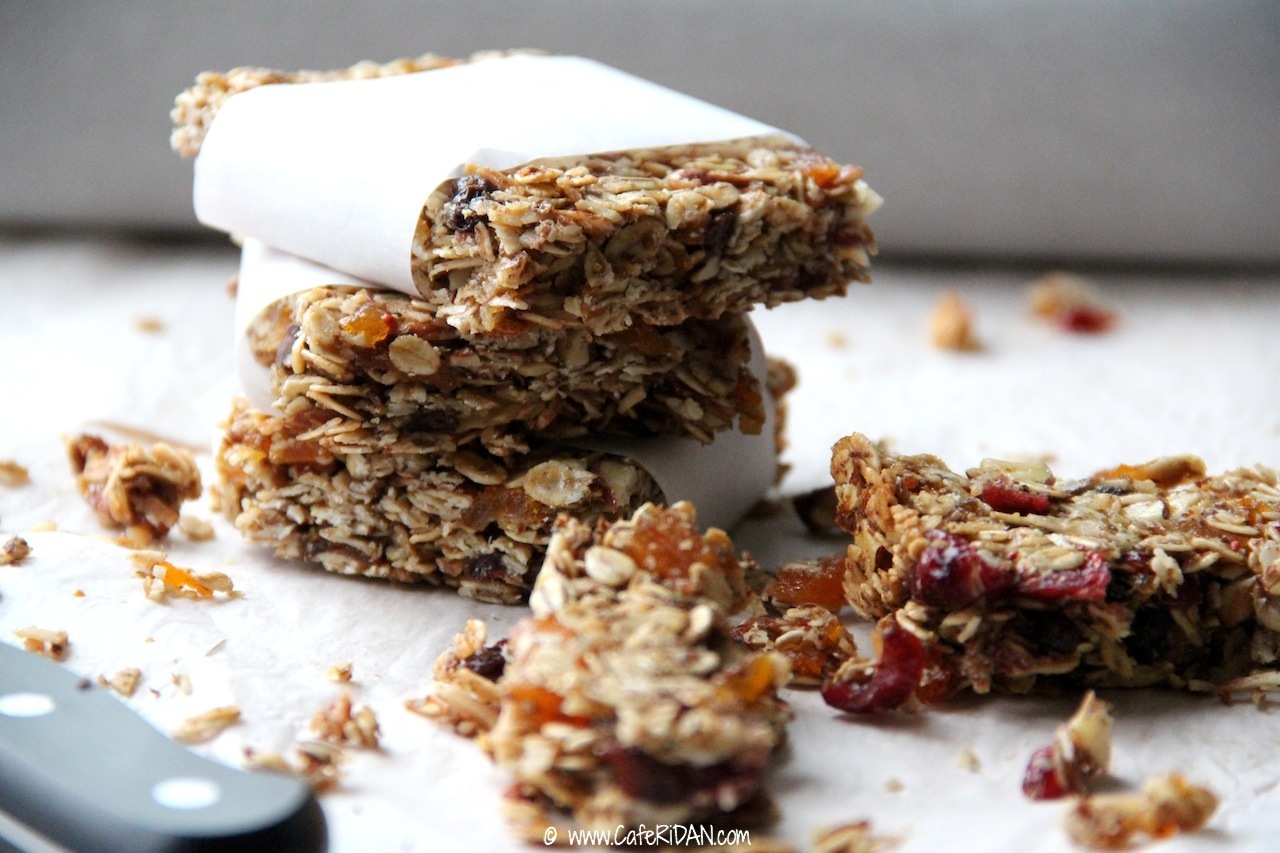 Feel free to change any of the ingredients as per your liking. Though I would not recommend changing the quantities of the butter, honey and sugar mixture as that affects the firmness of the granola bars. You can use gluten-free rolled oats if you are gluten intolerant.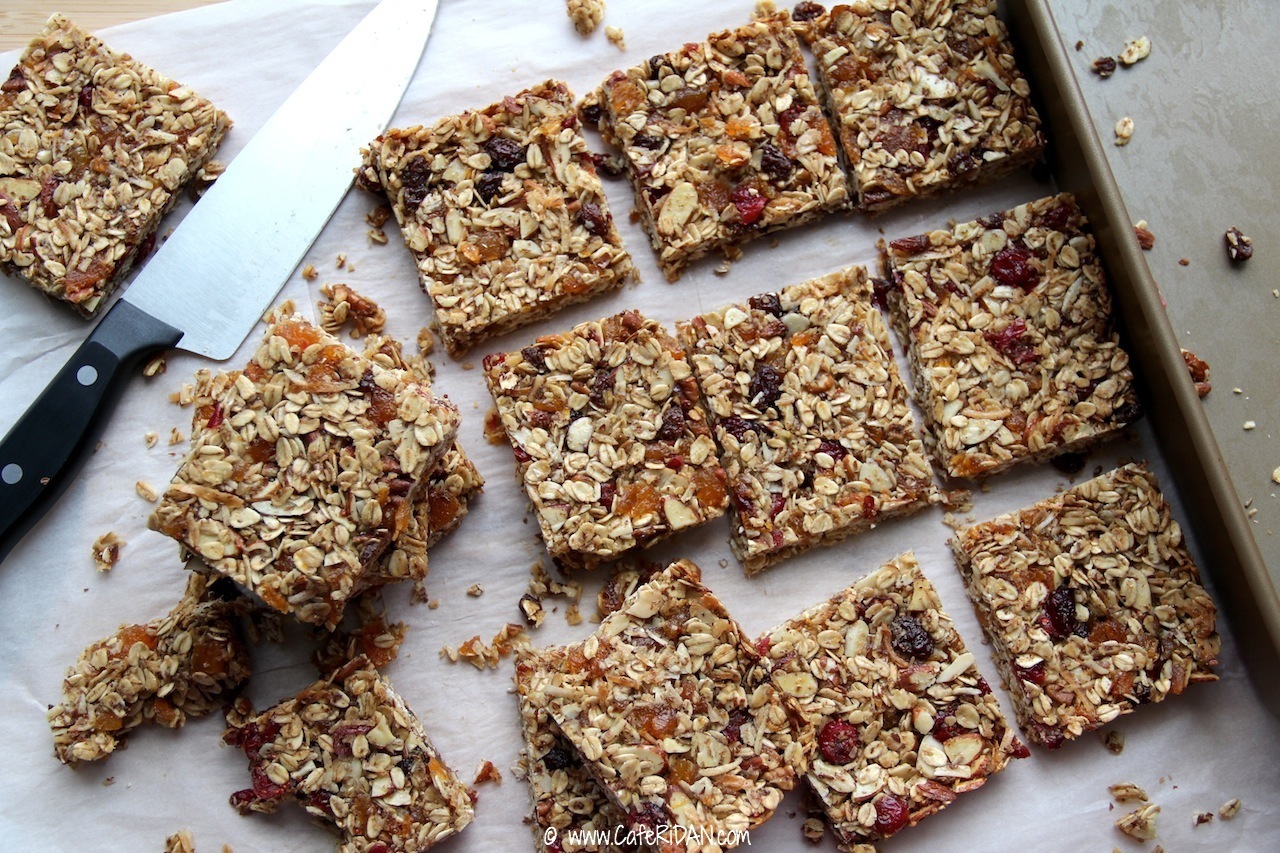 Here is how I make them.
GRANOLA BARS
2016-04-20 13:55:41
Ingredients
2 ½ cups gluten free rolled oats (or regular rolled oats)
1 cup sliced almonds (or finely chop whole almonds)
1 cup unsweetened shredded coconut
¼ cup chopped pecans
½ cup toasted wheat germ or ground flaxseeds
½ cup chopped dried apricots
½ cup dried cranberries
¼ cup goji berries (optional)
½ cup raisins
3 tablespoon unsalted butter
2/3 cup honey
¼ cup dark brown sugar tightly packed
1 ½ teaspoon pure vanilla extract
¼ teaspoon salt
Instructions
Preheat oven to 350*F.
Toss together oats, almonds, coconut and pecans on a large cookie sheet and roast for 12-15 minutes until lightly brown. Turn the mixture around half way for even browning.
In a large mixing bowl add apricots, cranberries, goji berries, raisins and ground flaxseeds. Transfer the roasted oats and nuts to the bowl and mix well.
Reduce the oven temperature to 300*F.
In a saucepan heat together butter, honey, brown sugar, vanilla and salt on medium high heat until it comes to a boil. Stir a couple times until mixed well. Cook for about a minute. Pour over oat mixture and mix well.
Spread the mixture evenly on a 9 by 13- inch or 8 by 12-inch baking pan lined with parchment paper.
Lightly press mixture into the pan with a non-stick spatula. Make sure it's even.
Bake for 30 minutes.
Allow it to cool for 2-3 hours and then cut it into 12 squares.
Wrap each bar individually in cling wrap and store in an airtight container for up to 2 weeks.
Notes
Cut the bars while the mixture is still in the pan. I find that keeps the bars from breaking while cutting.
Adapted from Ina Garten's Granola Bars
Adapted from Ina Garten's Granola Bars
Café RiDAN https://www.caferidan.com/