The first time I ever had guacamole was at Karan's uncle's house in California after we got married. We never got avocados in India while I was growing up and this was the first time I had ever tasted guacamole. One bite and I was in heaven. Of course, I had to learn how he made it!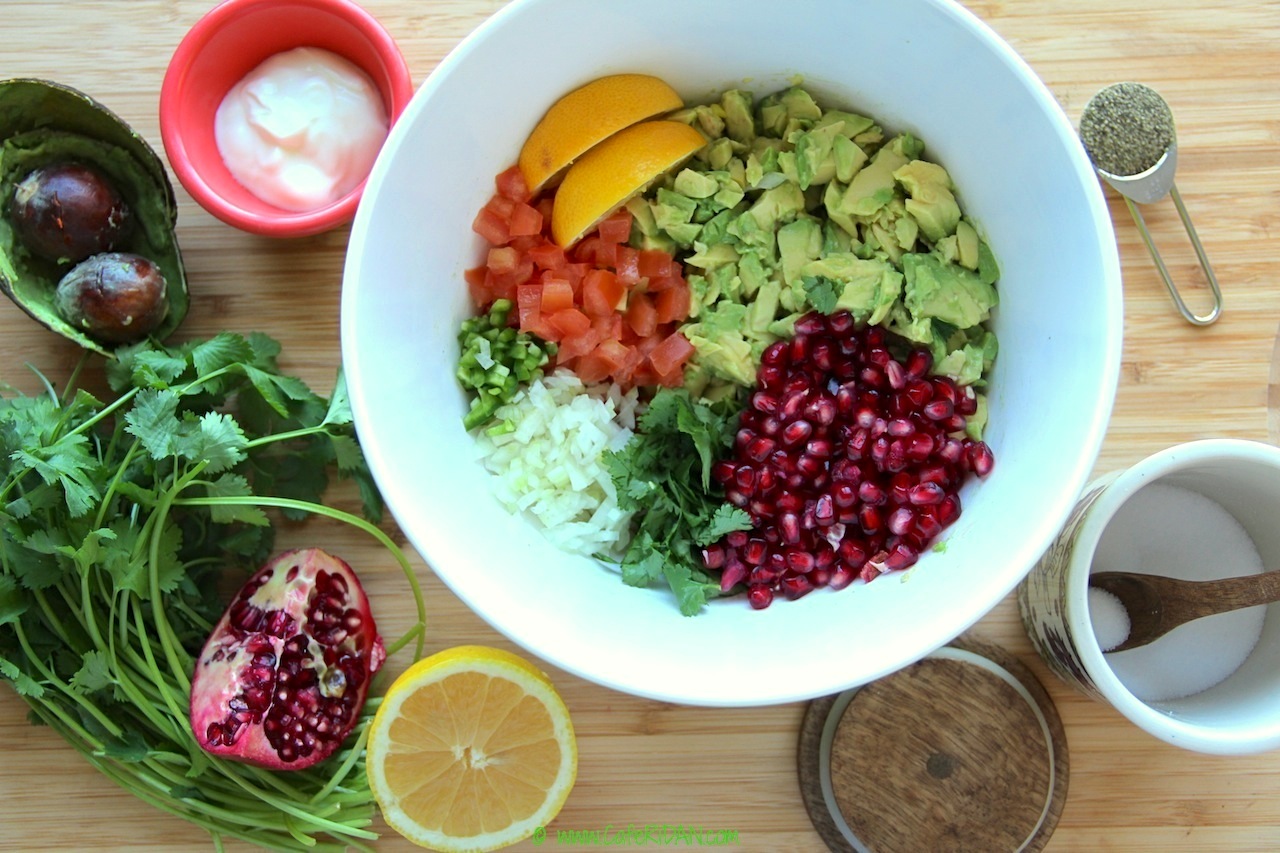 The original recipe did not have pomegranate seeds. One day at a Mexican restaurant, I was eating guacamole while sipping on a pomegranate mojito and I thought to myself "they taste great together". So the next time I made guacamole, I decided to add some pomegranate seeds to it. It was delicious! The sweetness of the pomegranate complemented the creaminess of the avocado, the sourness from the lime juice and saltiness of the tortilla chips. An amazing burst of flavor in every bite. Ever since then I make my guacamole with pomegranate and it's a hit every time.
The trick to making good guacamole is using ripe avocados. The avocados should be blackish in color and when you press them gently they should give a little. If they are too hard they are not ripe and if they give too much they are over ripe. If the avocados are not ripe you can put them in a paper bag and leave them on the counter for a couple of days.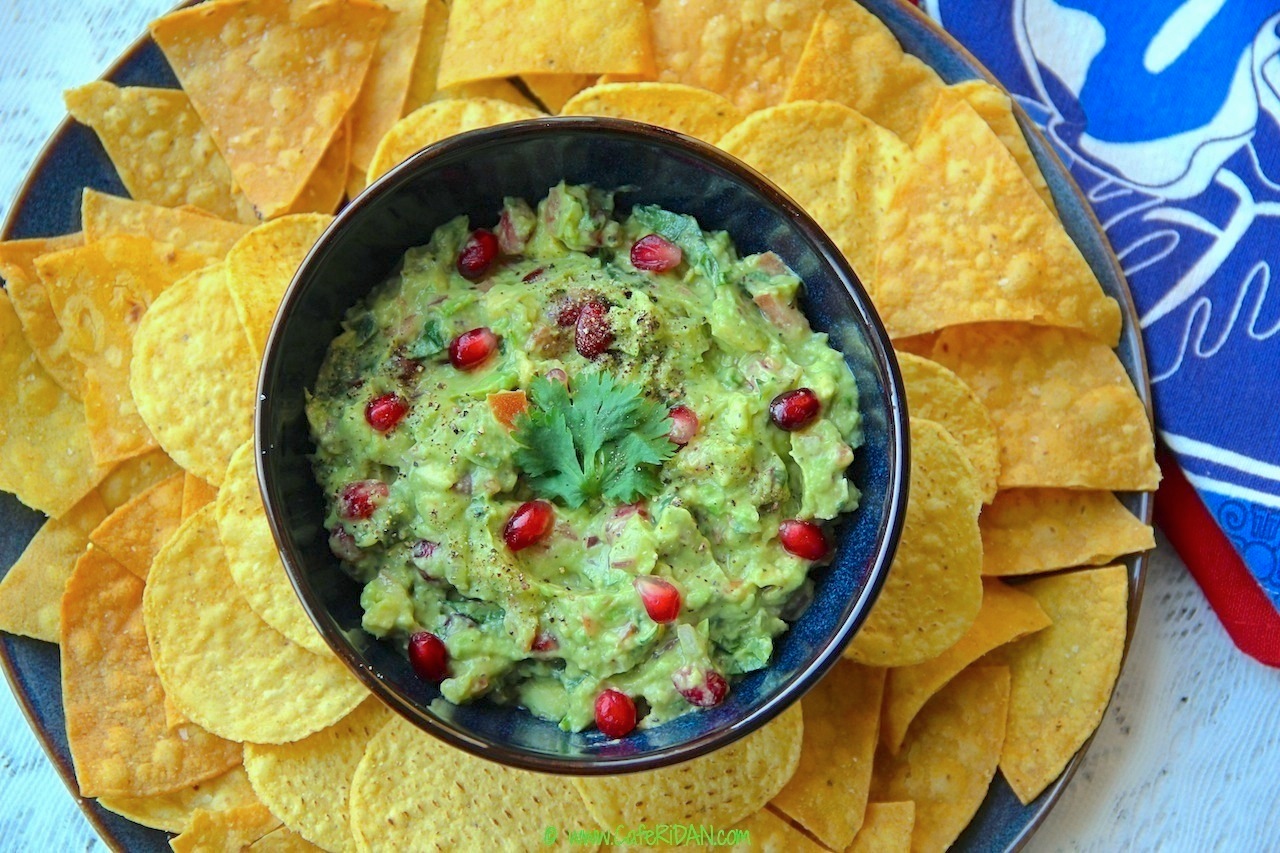 Guacamole should be served immediately after it is made to prevent the avocados from turning black. However, if you need to keep it for a little while put plastic wrap directly on the guacamole.
Here is how I make it.
POMEGRANATE GUACAMOLE
2016-05-04 22:13:29
Serves 4
Ingredients
2 ripe avocados
½ cup tomatoes, seeds removed and small diced
2 tablespoons onions, finely chopped
½ cup cilantro, finely chopped
2 tablespoons yogurt (optional)
½ tablespoon jalapeños, finely chopped
½ cup pomegranate seeds
½ teaspoon garlic, finely minced
1½-2 tablespoons fresh lemon juice or lime juice
1 teaspoon pepper
1 teaspoon salt
Instructions
Cut avocados in half and deseed. Score gently with a knife and scoop out the pulp.
Put the pulp in a medium size bowl and immediately pour the lemon juice over it. Mix until well coated. This prevents the avocado from turning black.
Add yogurt, salt and pepper and gently mash with a fork. Leave it slightly chunky.
Add tomatoes, onions, cilantro, jalapeños, pomegranate seeds, garlic and mix gently till well combined.
Serve immediately.
Café RiDAN https://www.caferidan.com/