We are in Toronto this weekend visiting family. The sun is shining, the air is warm, the family is together…a great setting for an outdoor Sunday brunch. To go with the food I am making Pomegranate Margaritas!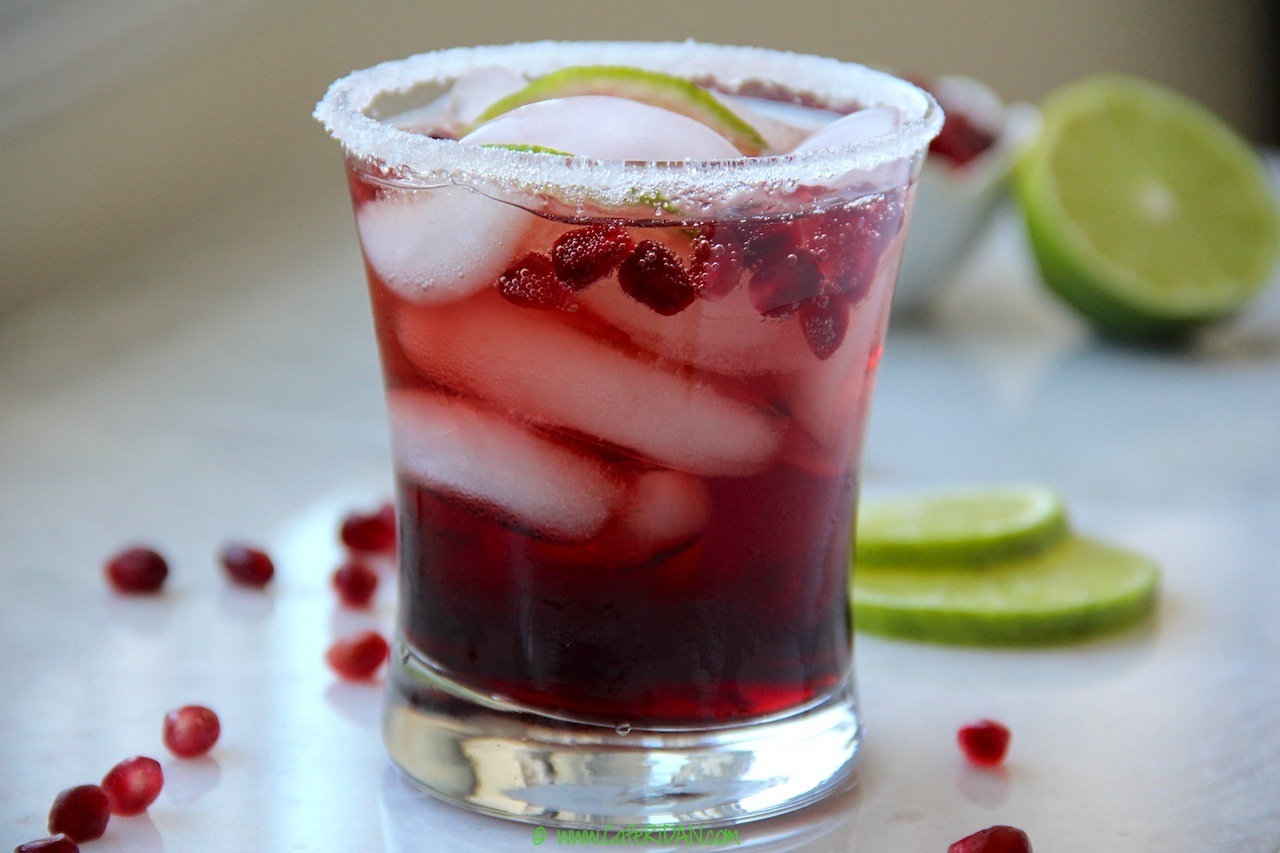 This recipe is from my friend Priya. She made this margarita for us when we visited them in Phoenix, and it was delicious. The sweet, refreshing flavor of the pomegranate juice, a hint of lime and a kick from the tequila hits the spot. This margarita is a hit with the guys too as it is not overly sweet.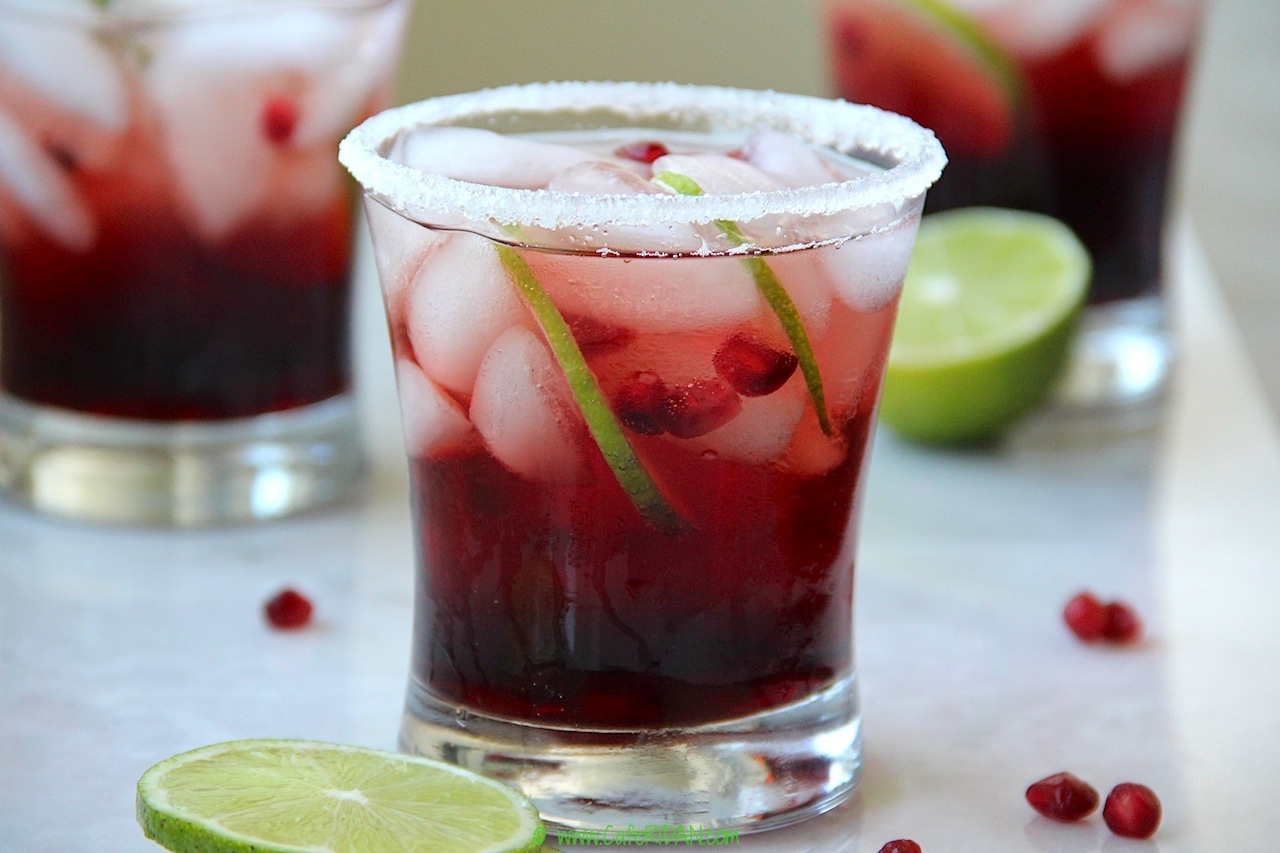 I rim the margarita glasses with a lime wedge and then dip them in sugar. If you do not like it too sweet you can use salt instead. To make a large batch, mix the cocktail ingredients in a pitcher and refrigerate. You can also prepare the glasses ahead of time. When you are ready to serve, fill the glasses with ice, pour the cocktail mix three-quarters of the way and top up with club soda.
Here is how I make it…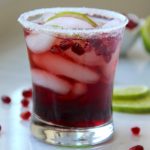 Pomegranate Margarita
2016-05-19 16:21:46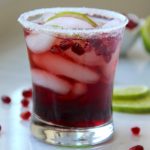 Ingredients
4 ounces tequila
2 ounces Grand Mariner or orange liqueur
½ cup pomegranate juice
1 tablespoon lime juice
2 ounces club soda
2 tablespoons pomegranate seeds
¼ cup granulated sugar or salt
Lime wedges for garnish
Ice
Instructions
Pour sugar on to a plate. Rub the rim of the glass with a lime wedge and dip the glass upside down to sugar the rim.
In a cocktail shaker or pitcher place tequila, grand mariner, pomegranate juice and lime juice. Mix well.
Fill the glasses with ice. Pour cocktail mix until glass is three-quarters of the way full. Top off with club soda.
Garnish with a lime wedge and pomegranate seeds.
Notes
This recipe makes 2 margaritas.
Café RiDAN https://www.caferidan.com/